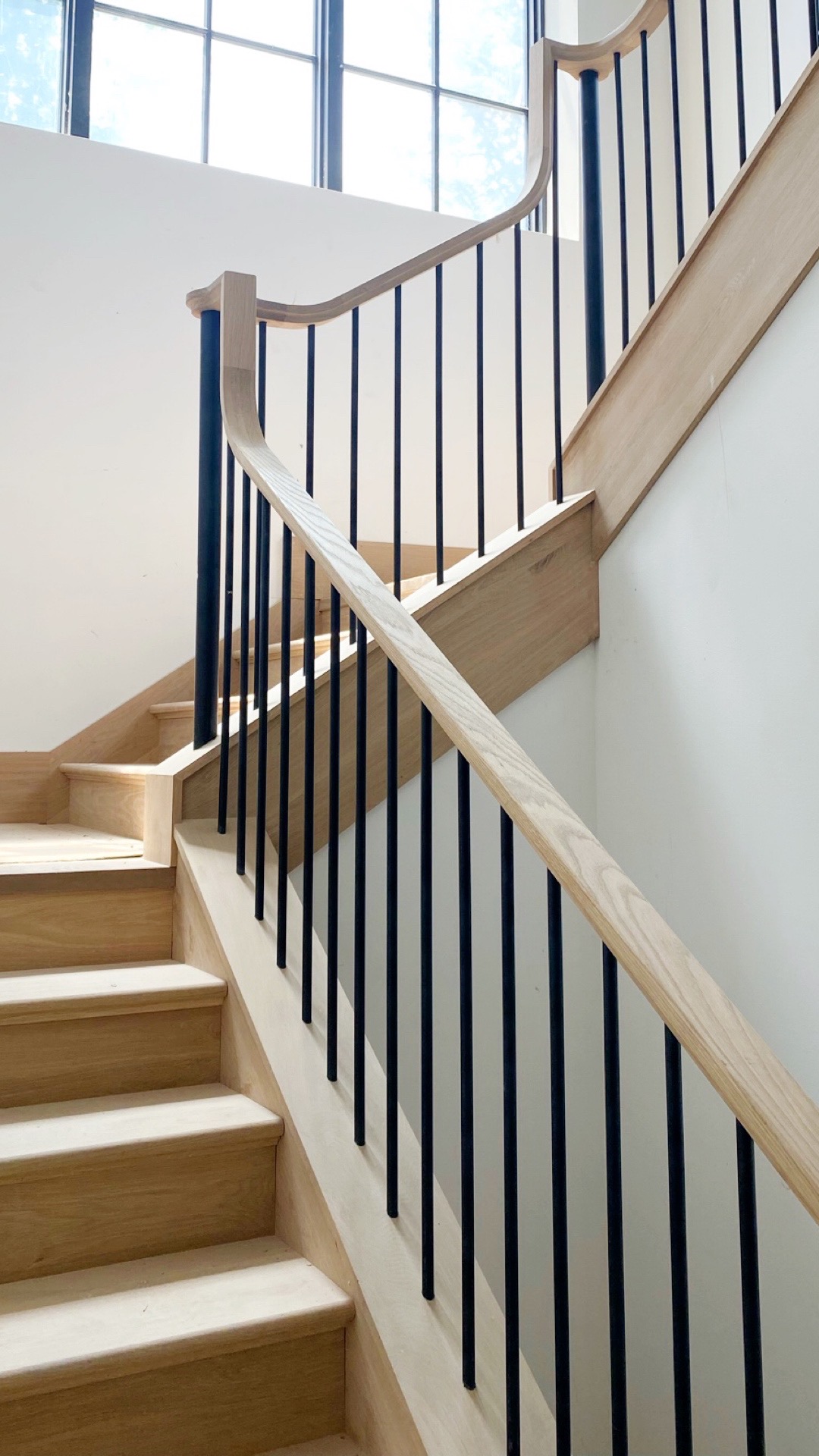 Behind The Design: Eden Lakehouse Pt. I
Progress on the Eden Lakehouse is in full swing, and things are really starting to take shape. Install is only 2-ish months away, so the team is beginning to gear up for a busy, busy install season! By far, the most rewarding part of the design process is getting to watch your designs come to life - so every site visit has been feeling like Christmas morning!
Let's take a look at the progress that has happened, walk through a life-jacket design dilemma, and admire the stellar mountain and lake views from the house.

This cozy kitchen mightttttt be our favorite space in the home. From the reclaimed wood ceiling, which adds so much character and warmth to this space, to the textured zellige backsplash, these design details are just too yummy. During our last site visit, lighting had just been delivered. These aged zinc island pendants are really gonna tie this whole space together. Can't wait to see them hung during our next trip!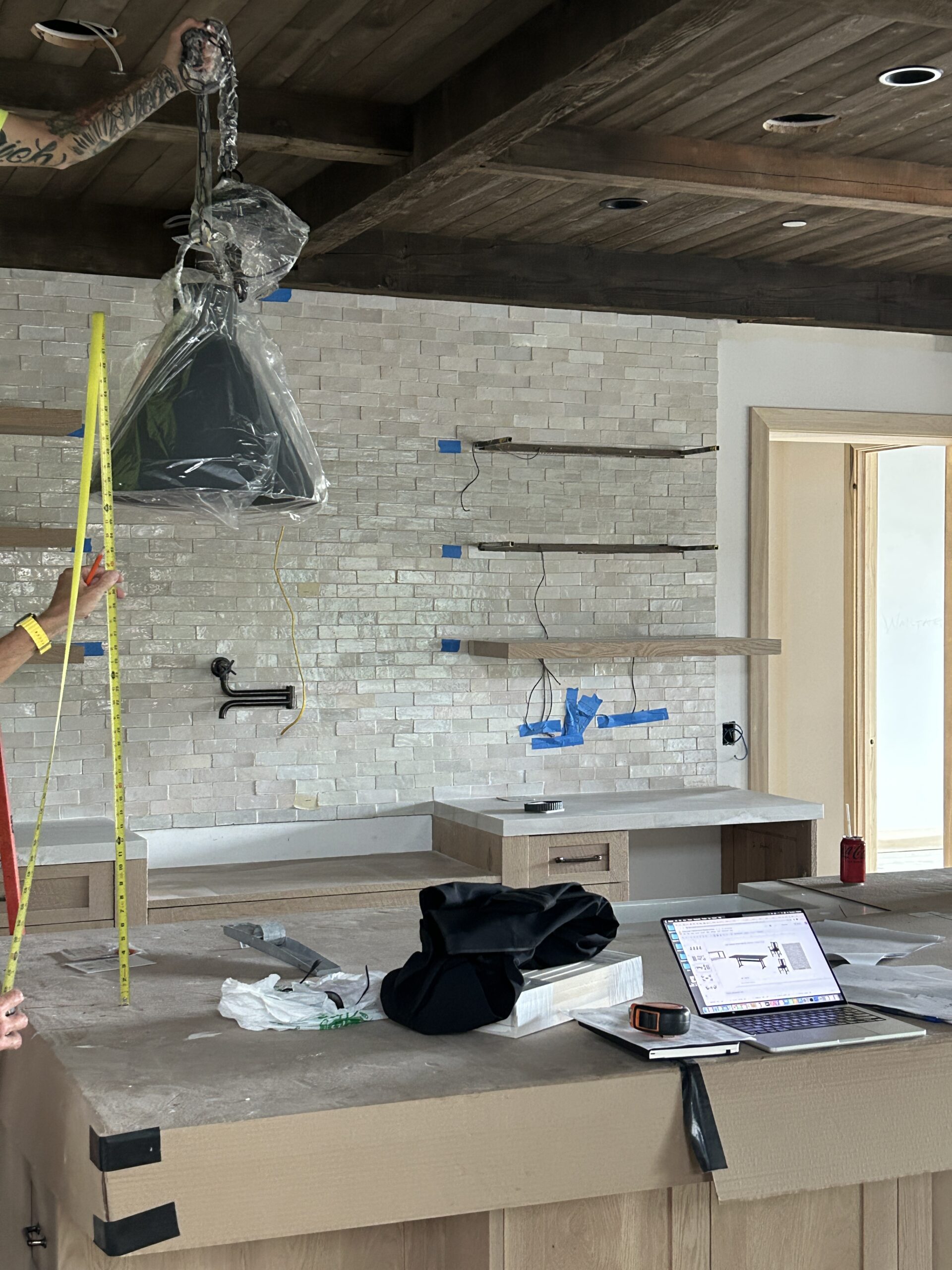 Also, can we just take a moment to appreciate how simple yet stunning the cabinetry turned out to be? We went for a two-toned look, with painted uppers and a knotty white oak for the lowers. Then we kept the hardware super sleek and timeless with these Sash Cabinet Pulls from Rocky Mountain Hardware.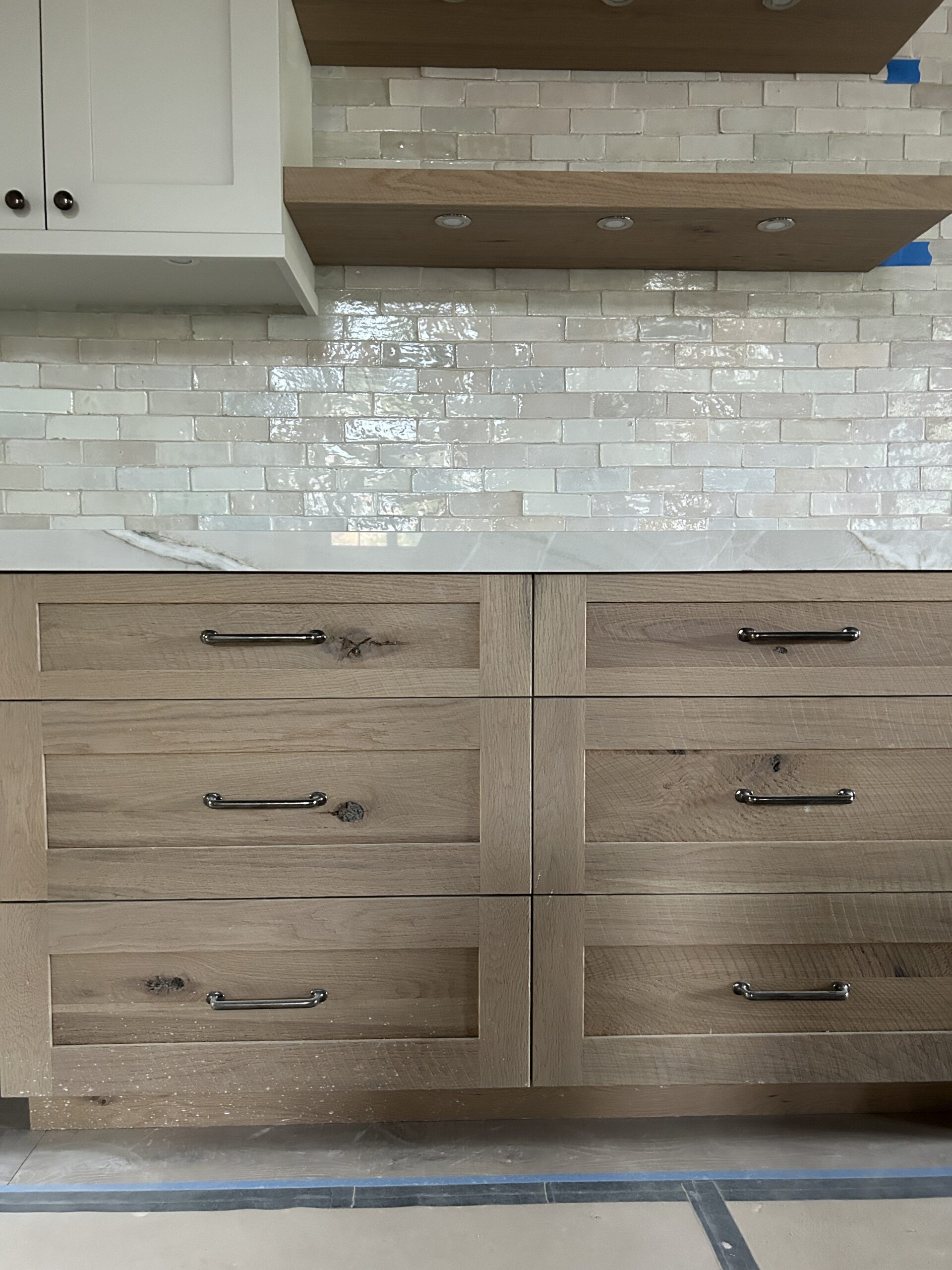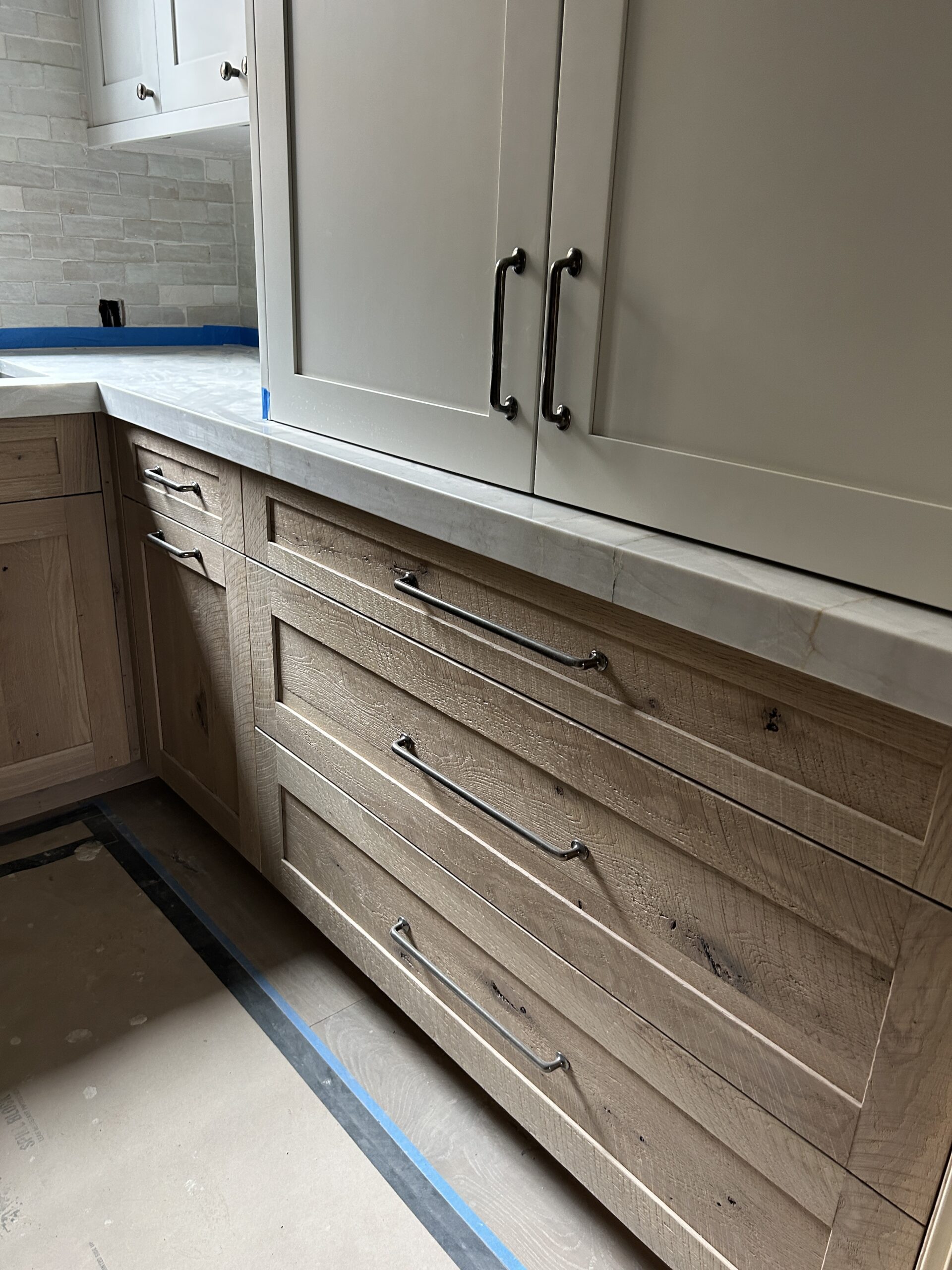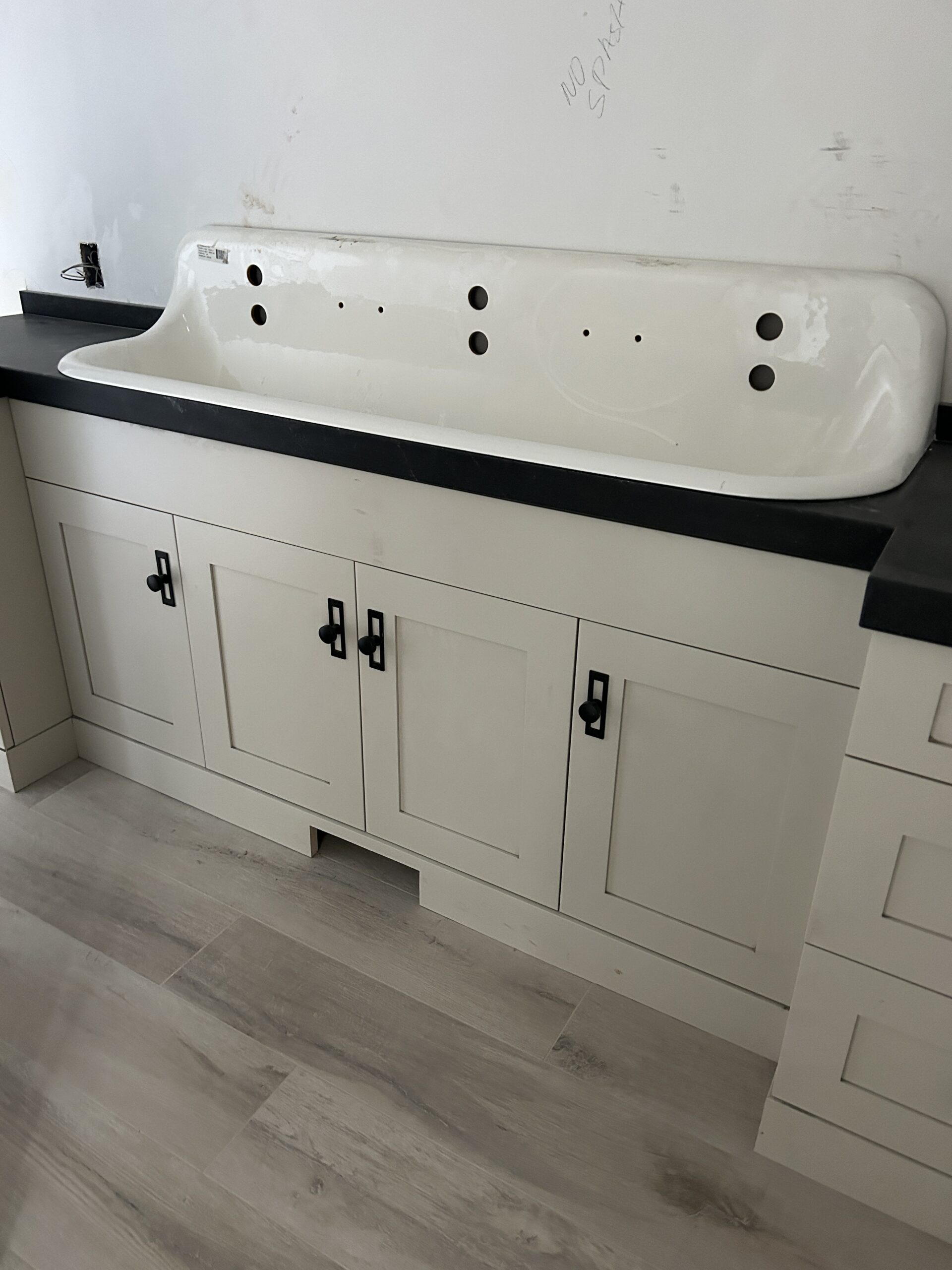 The built-in bunks are yet to be installed, but there is some super fun progress happening in the bathroom! We are absolutely obsessed with this Brockway trough sink from Kohlers and think it is the perfect pick for a kid's space like this.
We love the hollow backplate of these cabinet knobs. They just add a little more playfulness to this fun space.

This home is situated right on its own private lake, so we have been having so much fun incorporating some nautical themes throughout the designs. We recently stumbled across this amazing photo from Emily Lex Studio and fell in love with the concept. This vintage life jacket display would be adorable in the kid's loft above the garage.
The only problem?
We've scoured the internet and various antique shops for vintage life jackets like this and have come up completely empty-handed!
So... We're moving on to plan B: Framed wooden boat oars.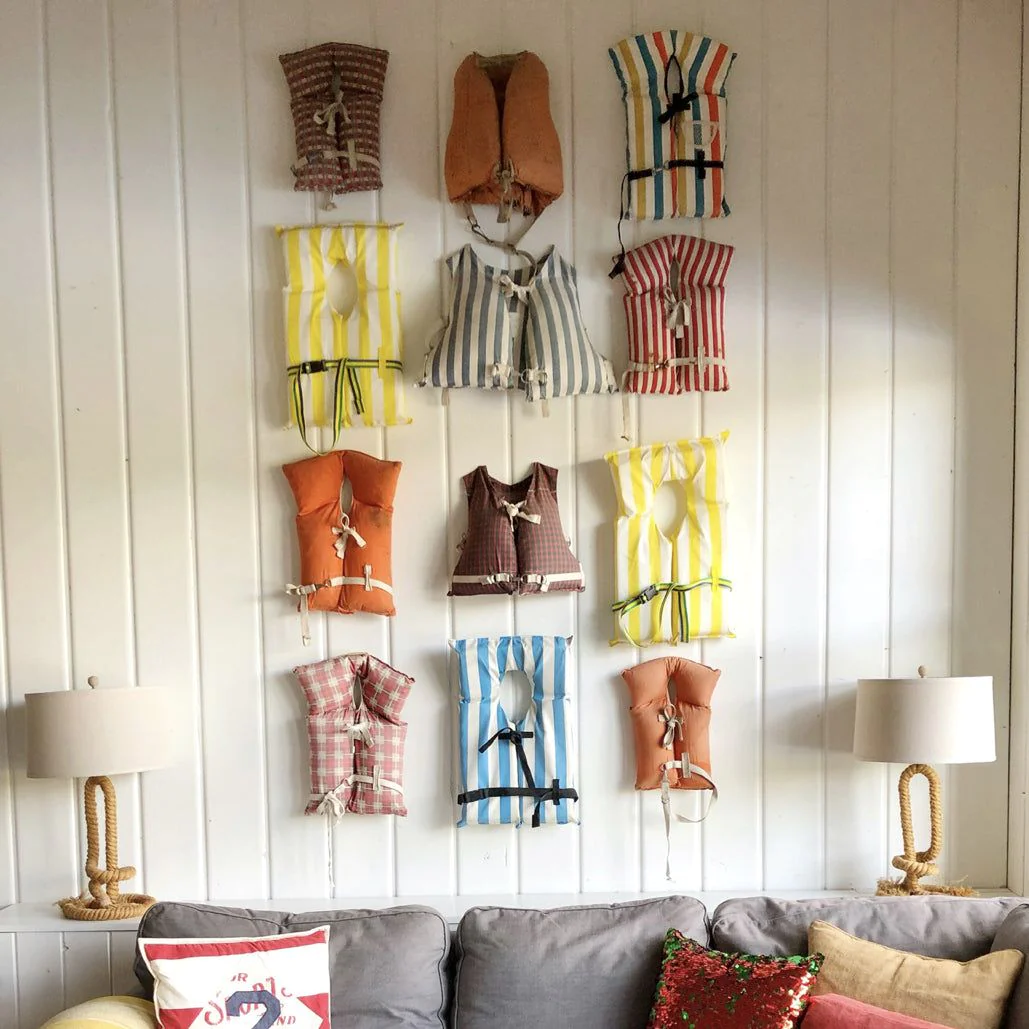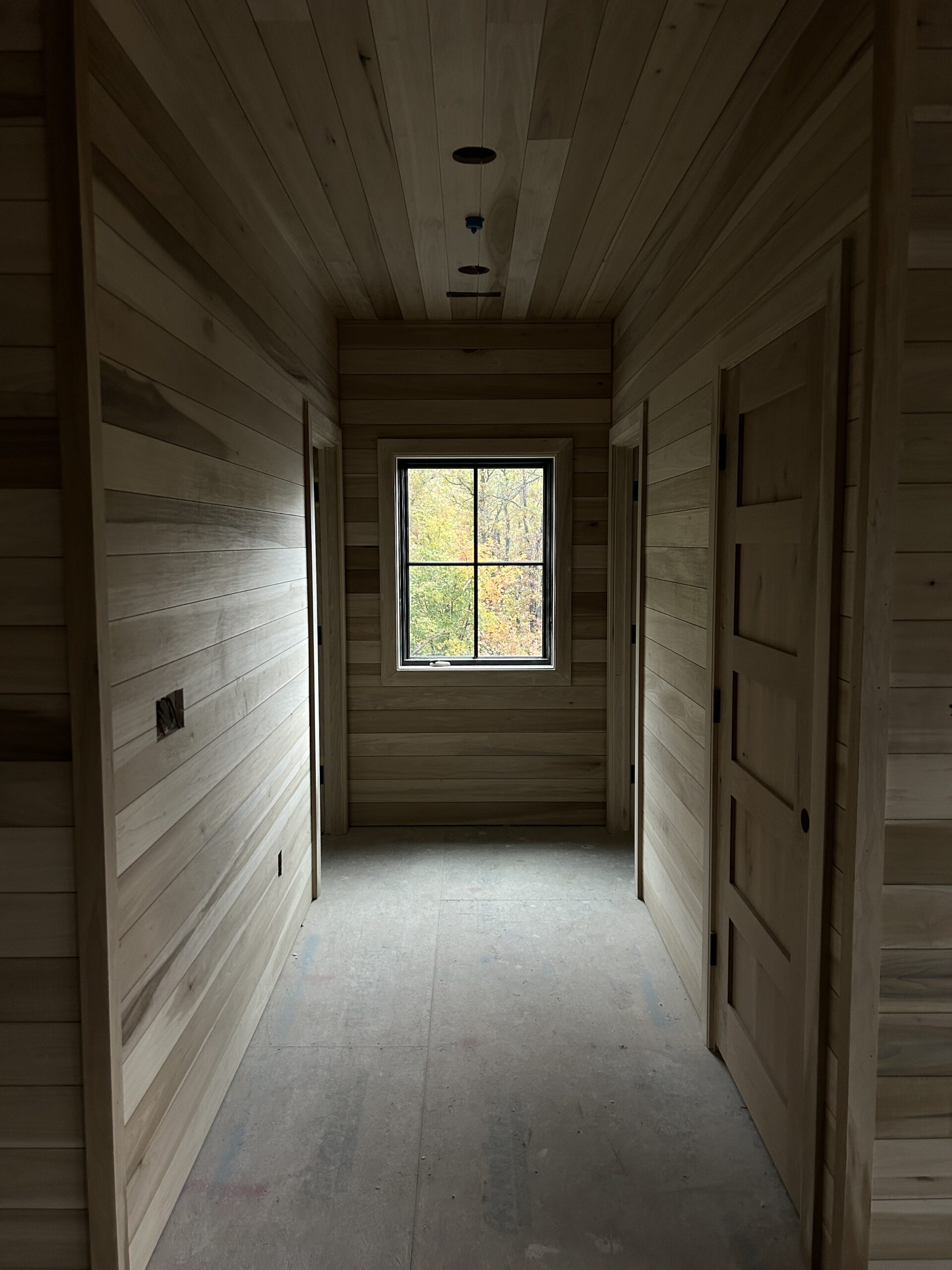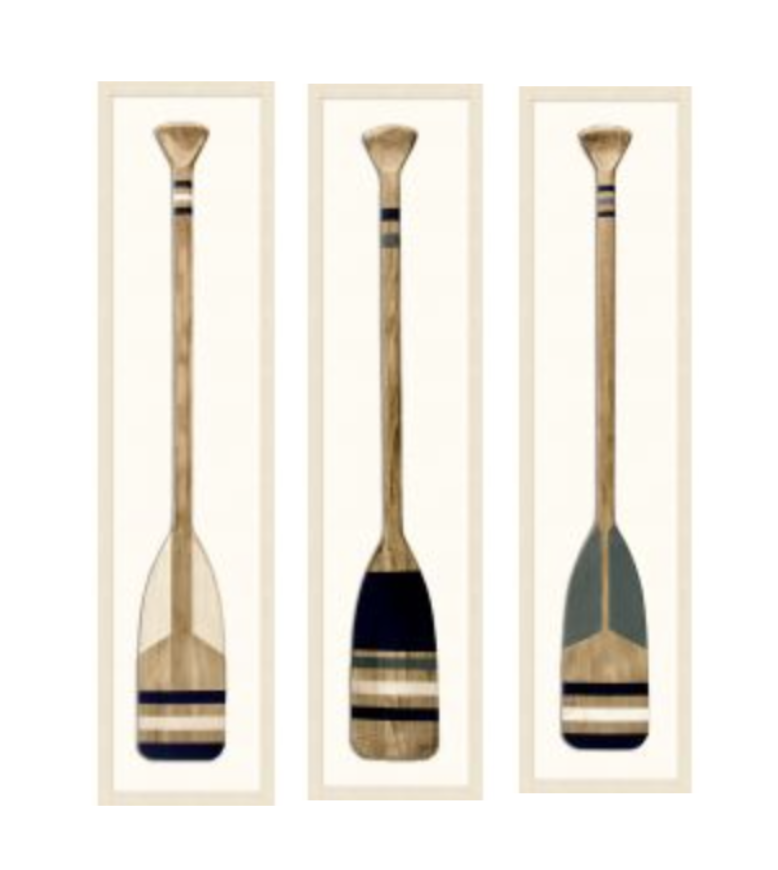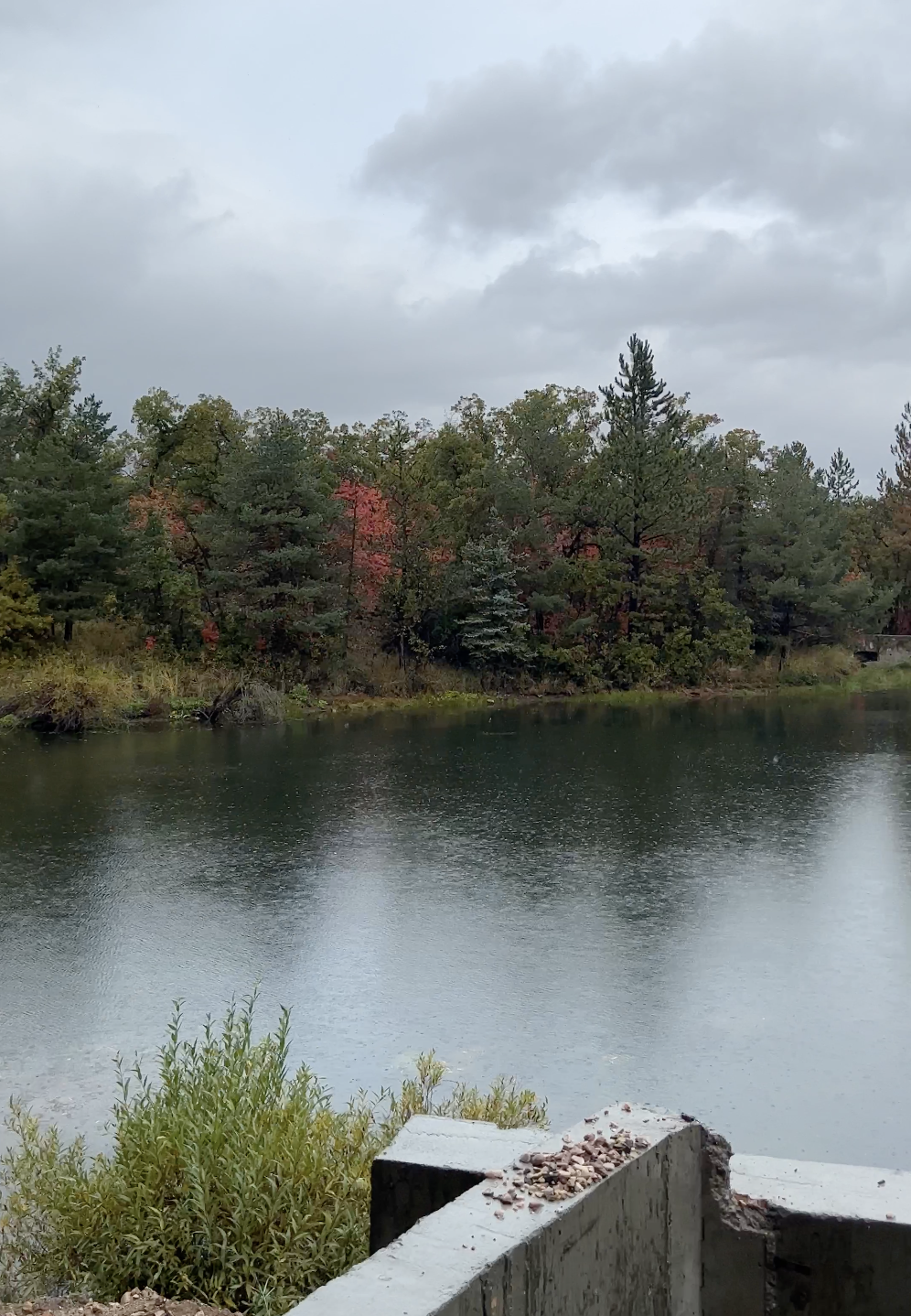 Of course, we can't write about this project without talking about those mountain and lake views! The last time we visited, the fall colors were just starting to show off.
That's all for now! Make sure you're following us on Instagram for more updates on this project and others!
Bye!