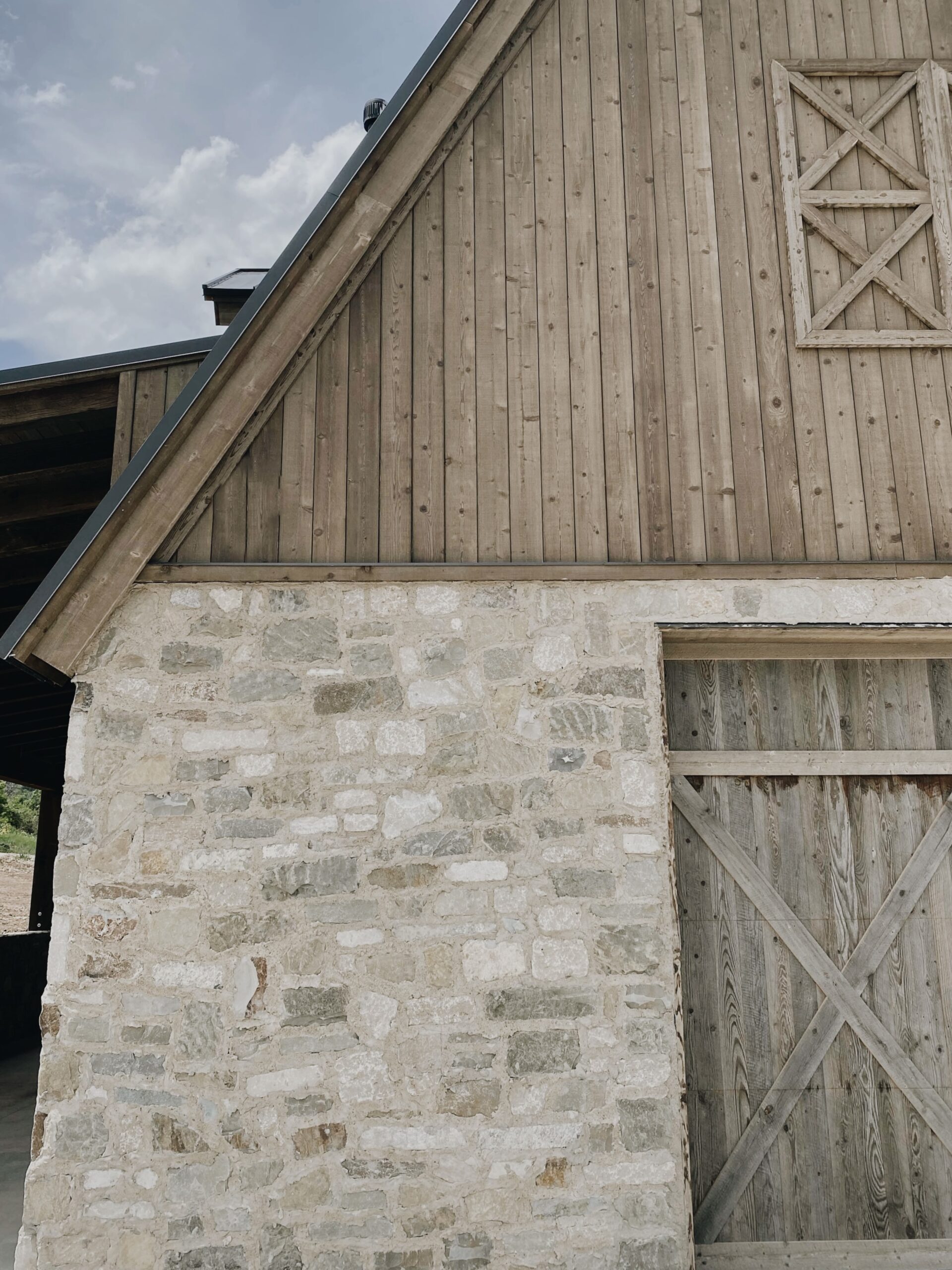 EDEN LAKE HOUSE DESIGN BOARDS
You guys! We are getting so. dang. close. to the finish line on our Eden Lake House project. This family home is going to be so cozy, so fun, and so cute.
We can't wait to show you everything.
We're in the process of getting all of the furniture ordered, so we thought now would be a fun time to give you a sneak peek of everything going in the home. Enjoy.

The entryway of this project is really going to set the tone for the entire house. This client wanted their home to feel cozy, and casual, and for it to compliment the lakeside landscape of the property. The entry features double iron doors and a beautiful square-interlocked reclaimed wood ceiling. The art throughout the home follows mainly lake or mountain themes.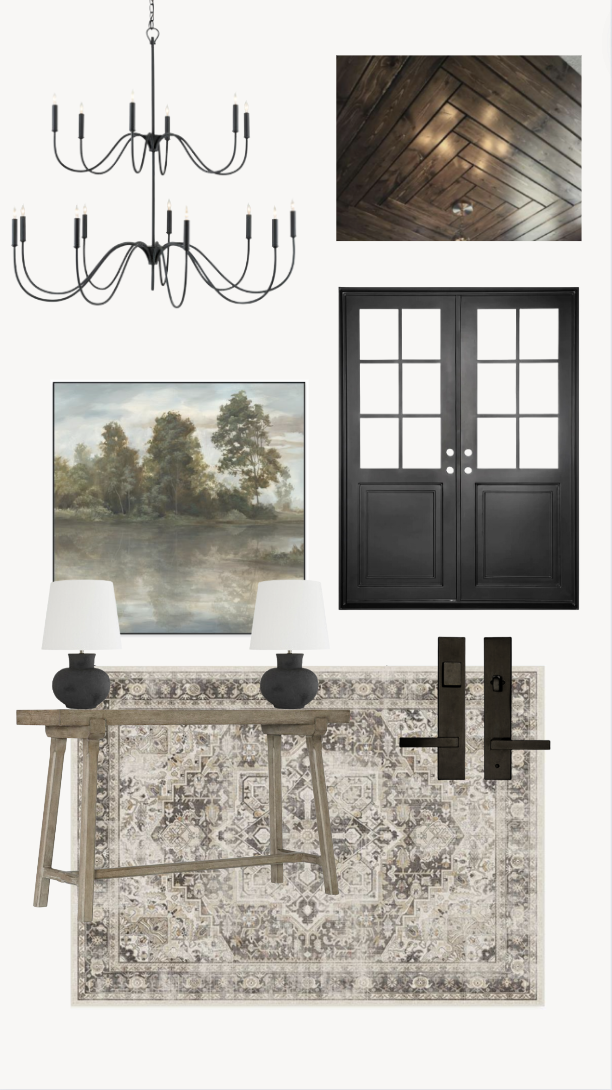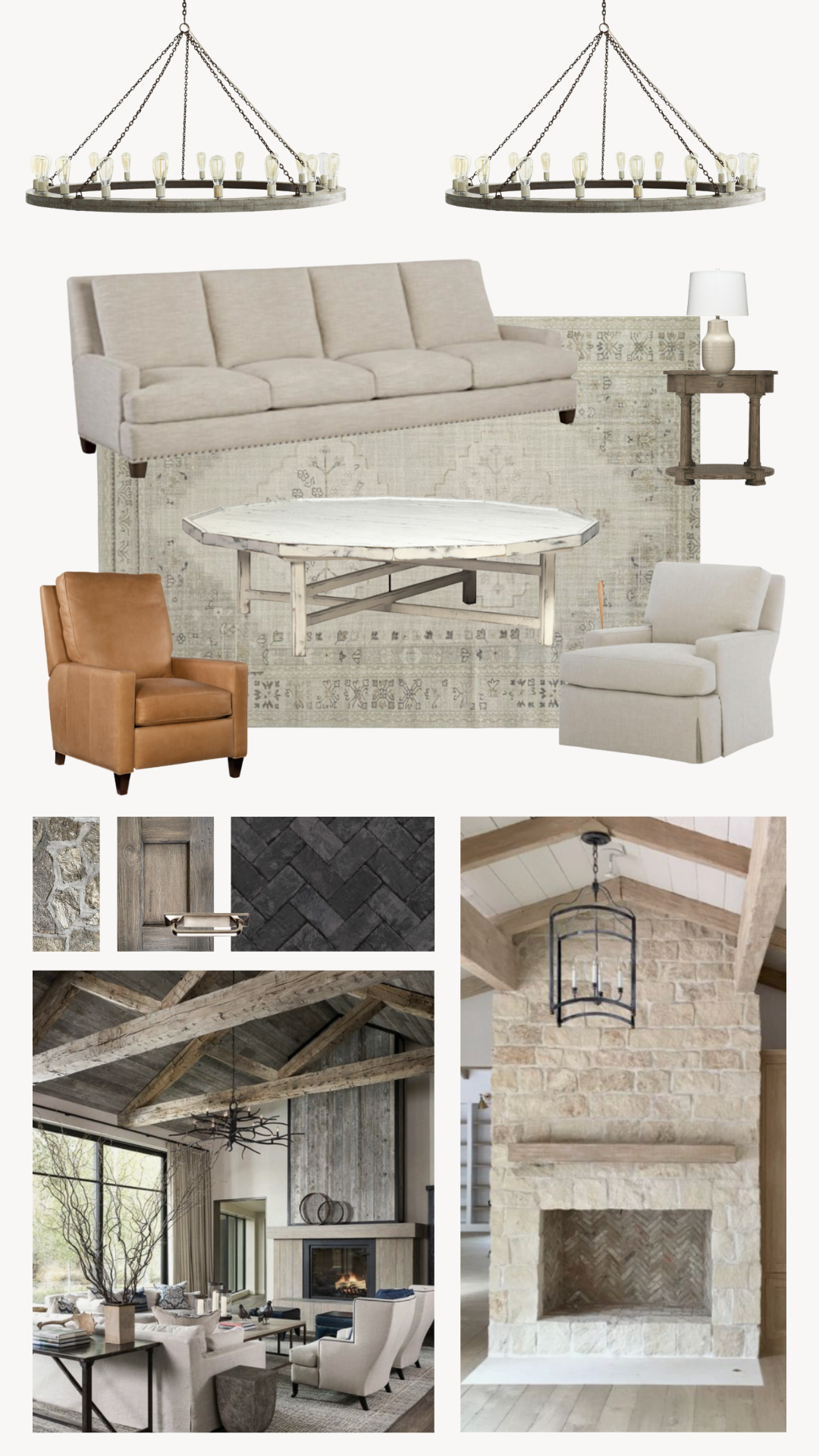 We kept the palette of this room super neutral and calming to let the insane scale of this room and gorgeous lakeside views do most of the talking. The stone fireplace and reclaimed wood beams pull in the rustic elements of the mountain property.

The cottage-inspired kitchen will be perfect for this lake house. There will be open shelving on either side of the range, white oak cabinets, a large and functional kitchen island, and weathered white zellige backsplash tile to add texture and character to the space.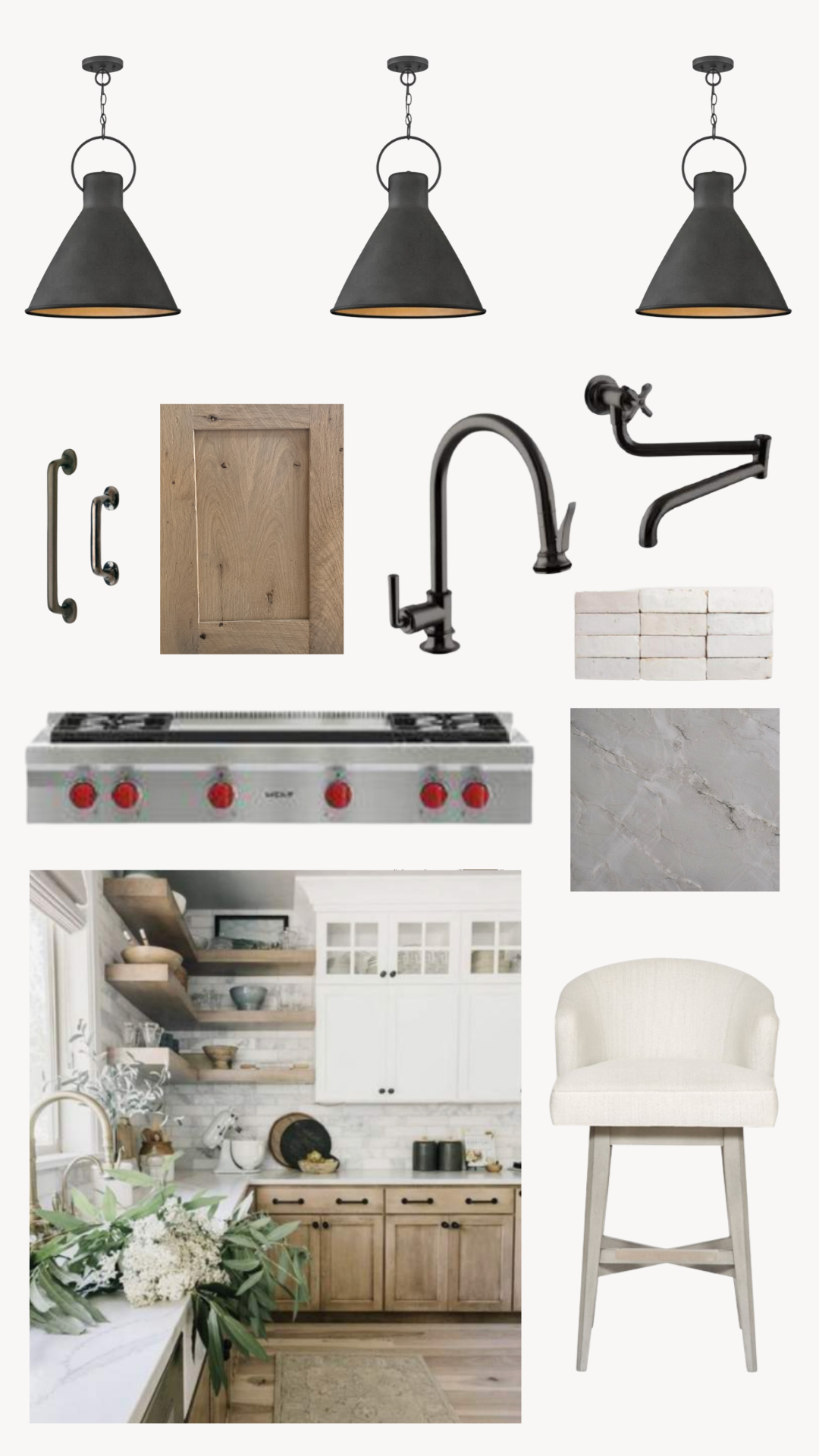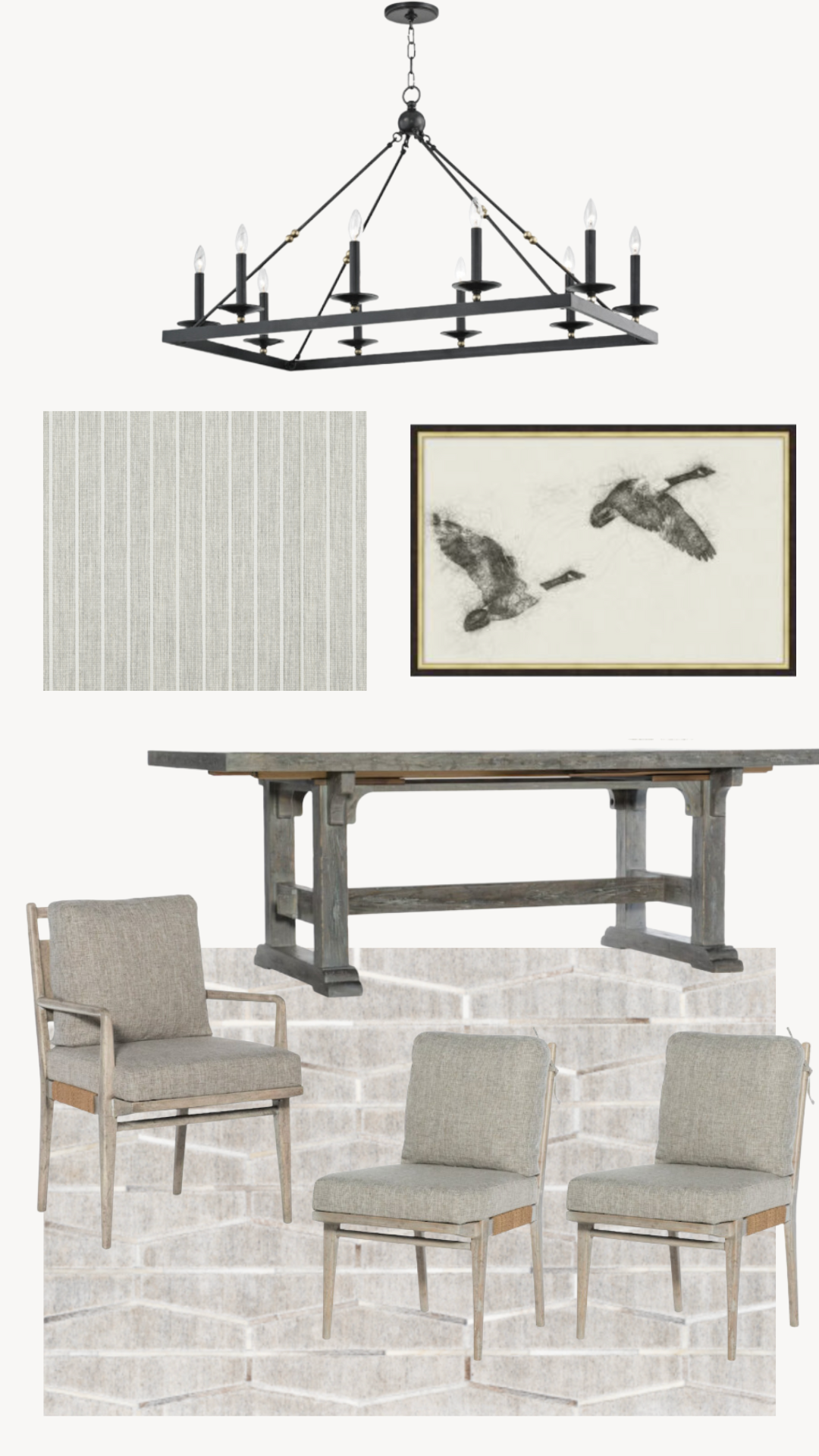 We are carrying the color palette of the great room into the dining room as well to keep the open-concept main floor cohesive.
We love this Coastal Strip wallpaper from Phillip Jeffries and the casual pattern it will bring to this space.

We are obsessed with the calm and cozy ivories, taupes, and blues that create a beautiful palette for this lakeside primary retreat. The stone fireplace makes the space feel even more luxurious and comfortable.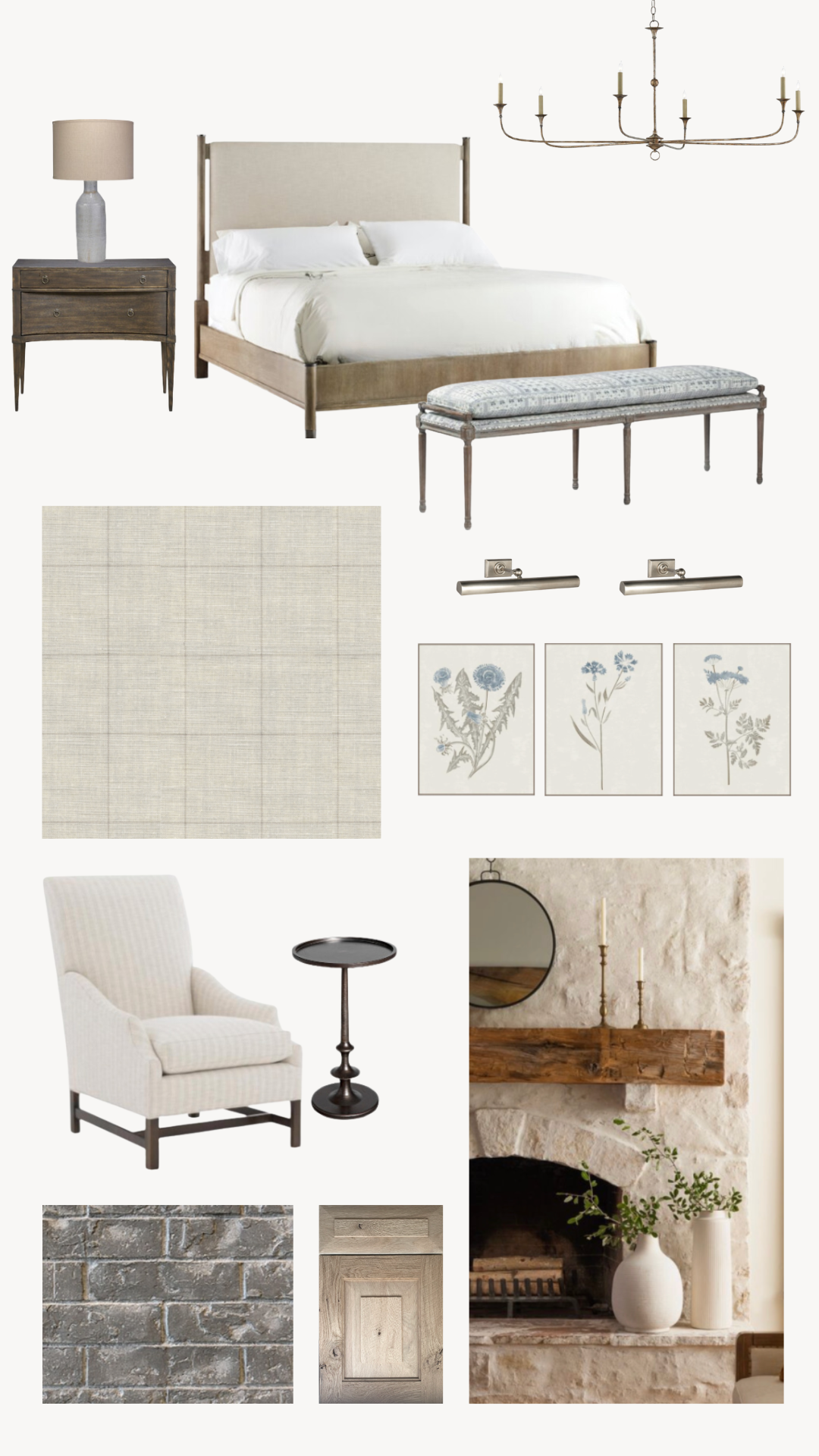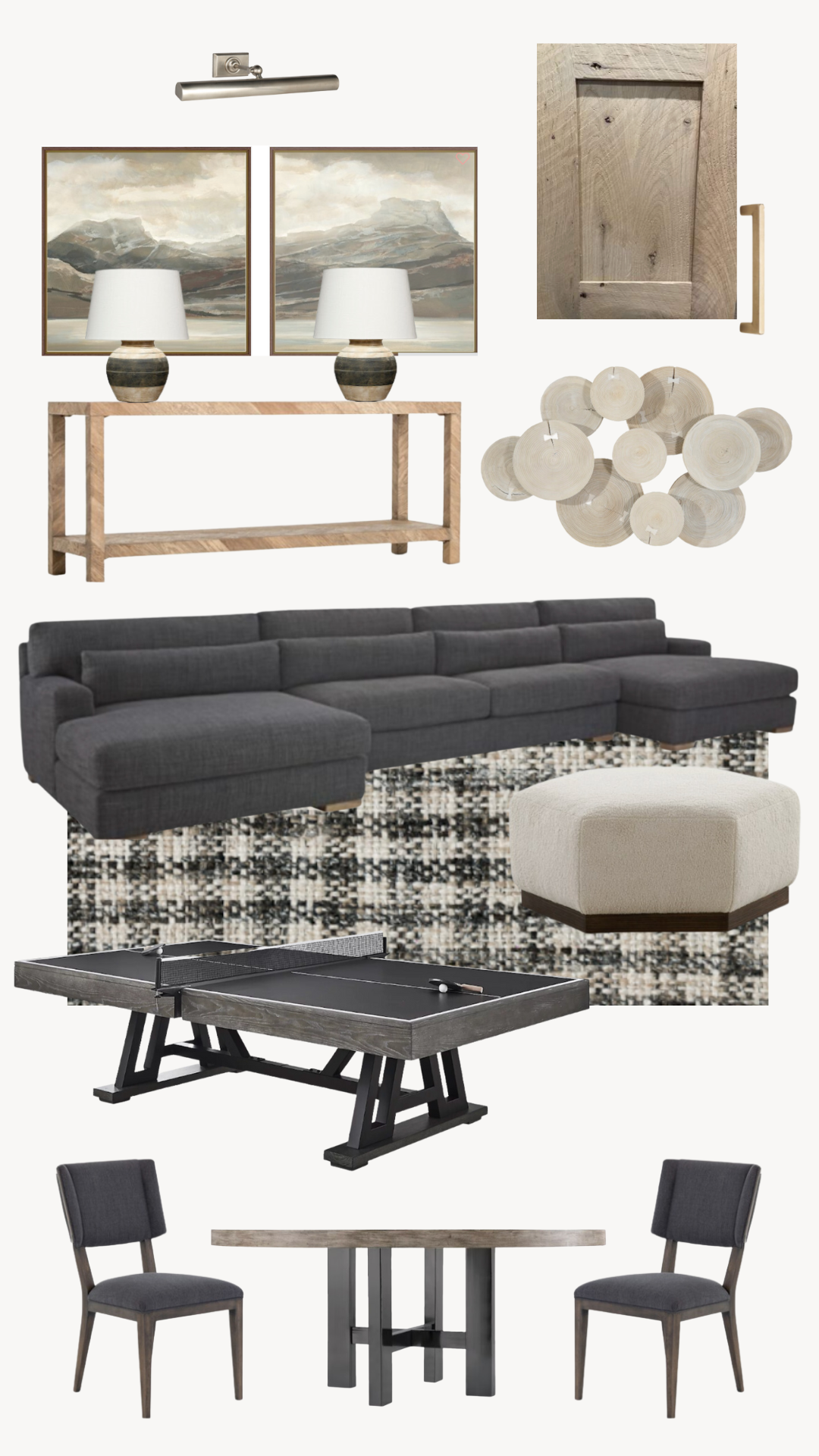 Downstairs you will find the media room. Designed with large family gatherings and comfortability in mind, this sectional can seat an army! A ping pong and game table also share the space for the ultimate family game night.

This lake home has three guest bedrooms for visiting families. Each is designed with the mountainous lakeside landscape in mind and has lots of cozy textural details to help visitors feel comfortable.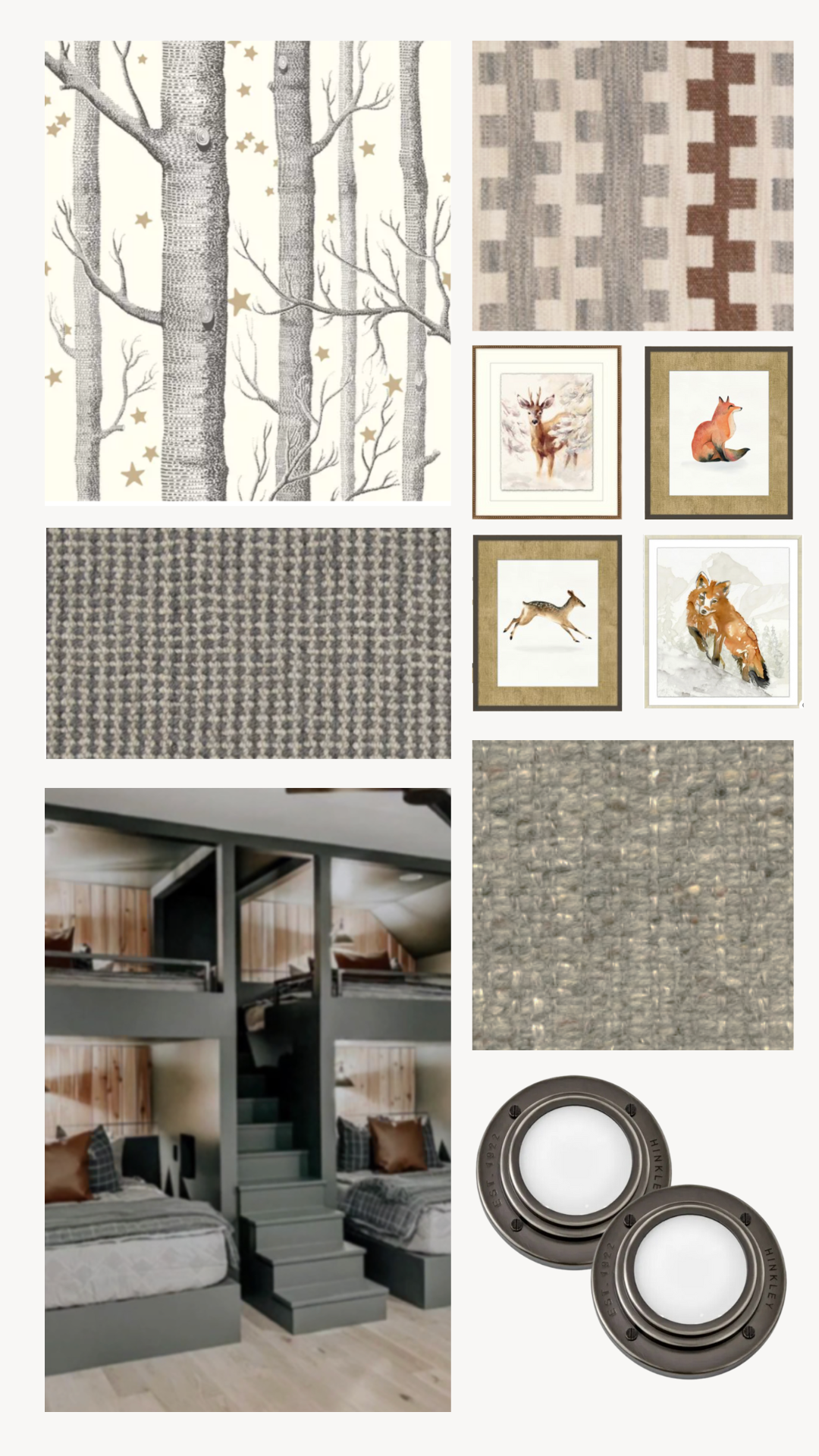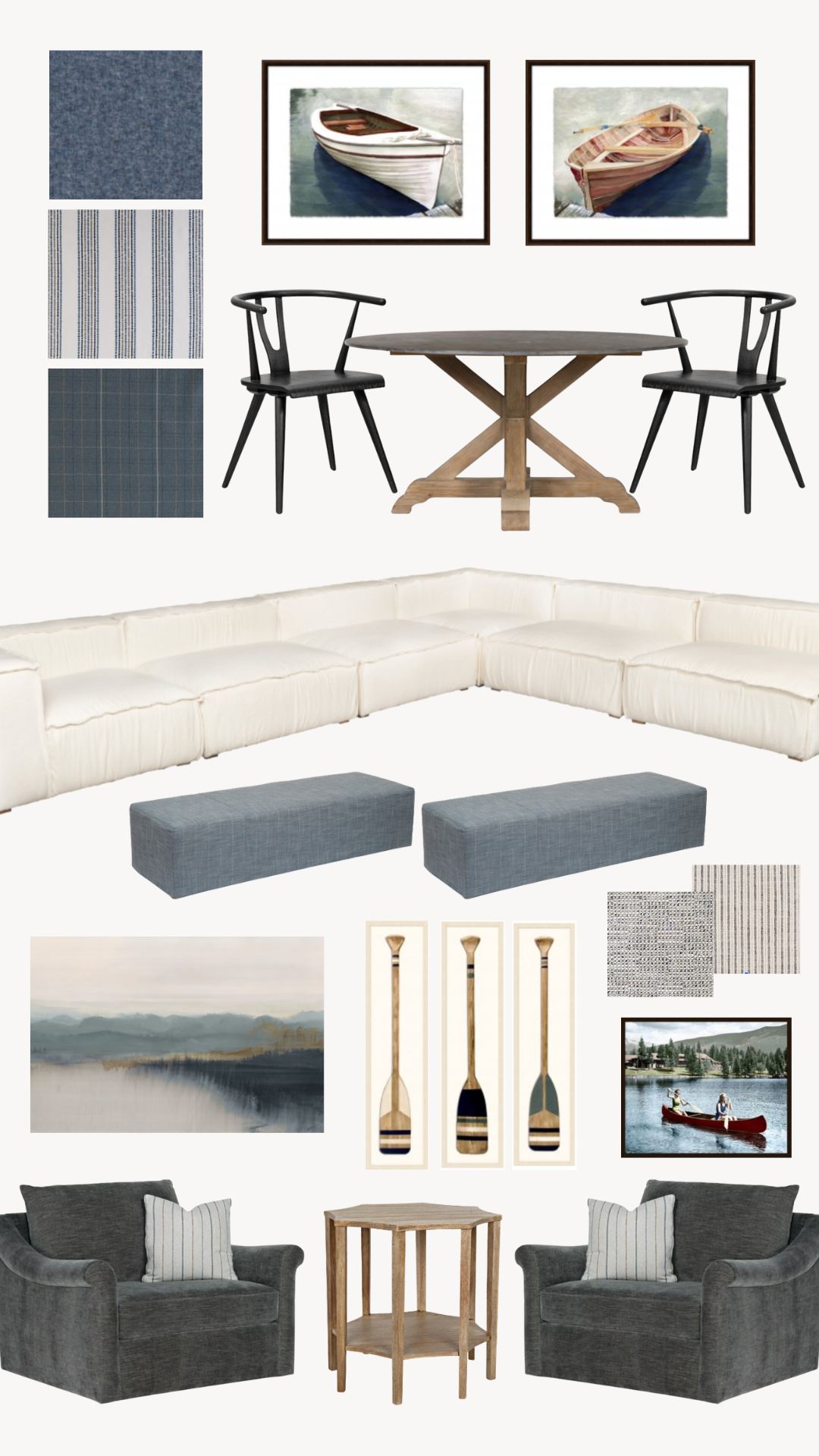 The loft, or "teen hangout," is a spacious bonus room above the 4-car garage. Here, our client's grandchildren will have their own space to hang out and play games. We've sourced lots of lake-themed artwork to create a fun and youthful vibe for this space.
That's all for now, folks! Hope you're as excited about this project as we are. We will continue sharing more updates on our Instagram.