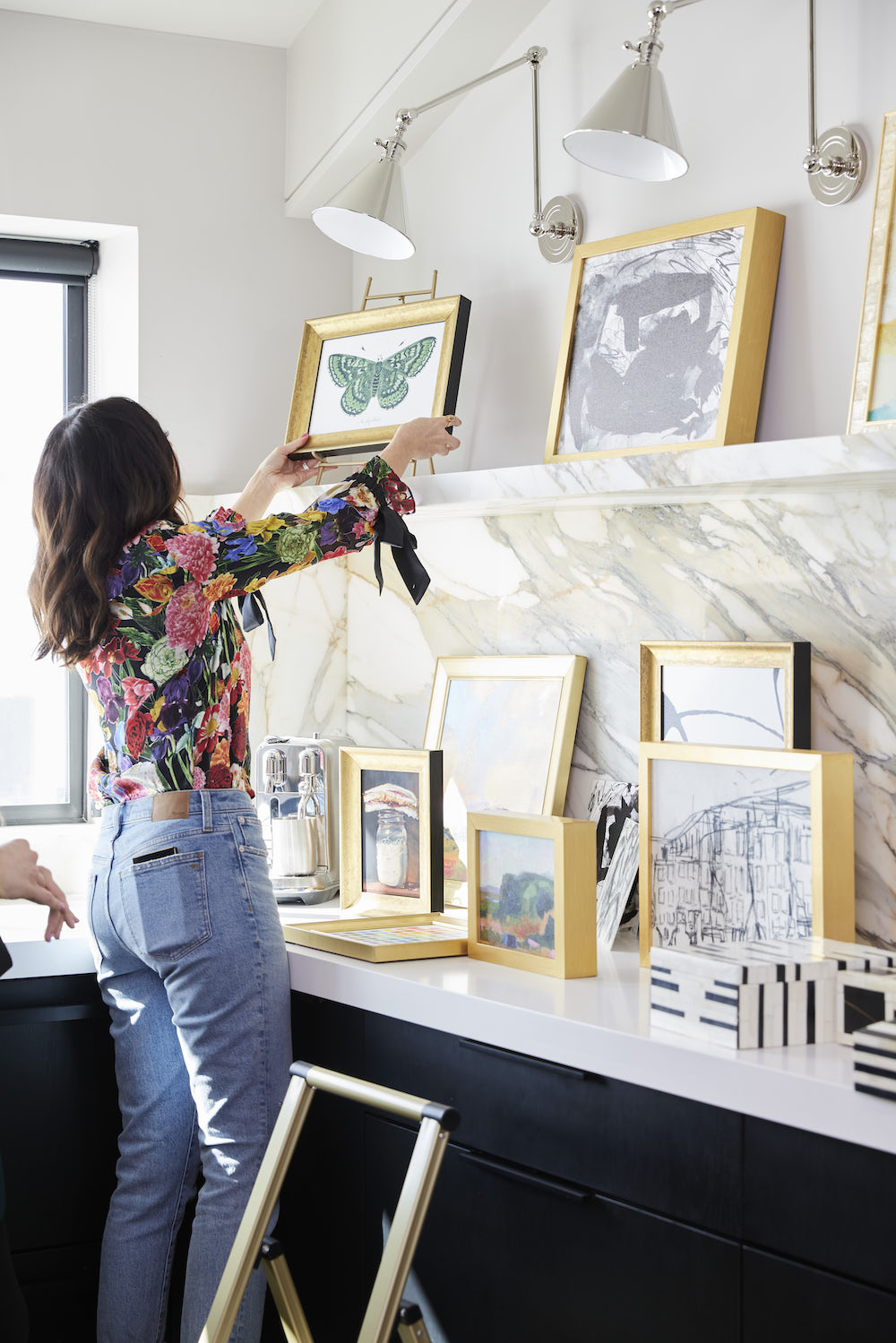 We love styling kitchens. Whether you decorate with pots and pans, wooden boards, fruit bowls, stoneware dishes, or crocks filled with collected wooden utensils - all these kitchen essentials can be functional and beautiful.
But if you really want to elevate the look of your kitchen, displaying fine art is an amazing way to do that!
Here's your reminder to inject decorative pieces into functional spaces. Art can and should live within your kitchen.

Curate A Personalized Collection
The first and most important step to decorating your kitchen with art is curating your collection! Whether you only want a few pieces or an eclectic collage, sourcing pieces that you resonate with is absolutely critical. Art is personal, and design should be fun - So don't buy all your art from the same place, and don't rush the collection process. Have fun with it, and let your collection evolve with time.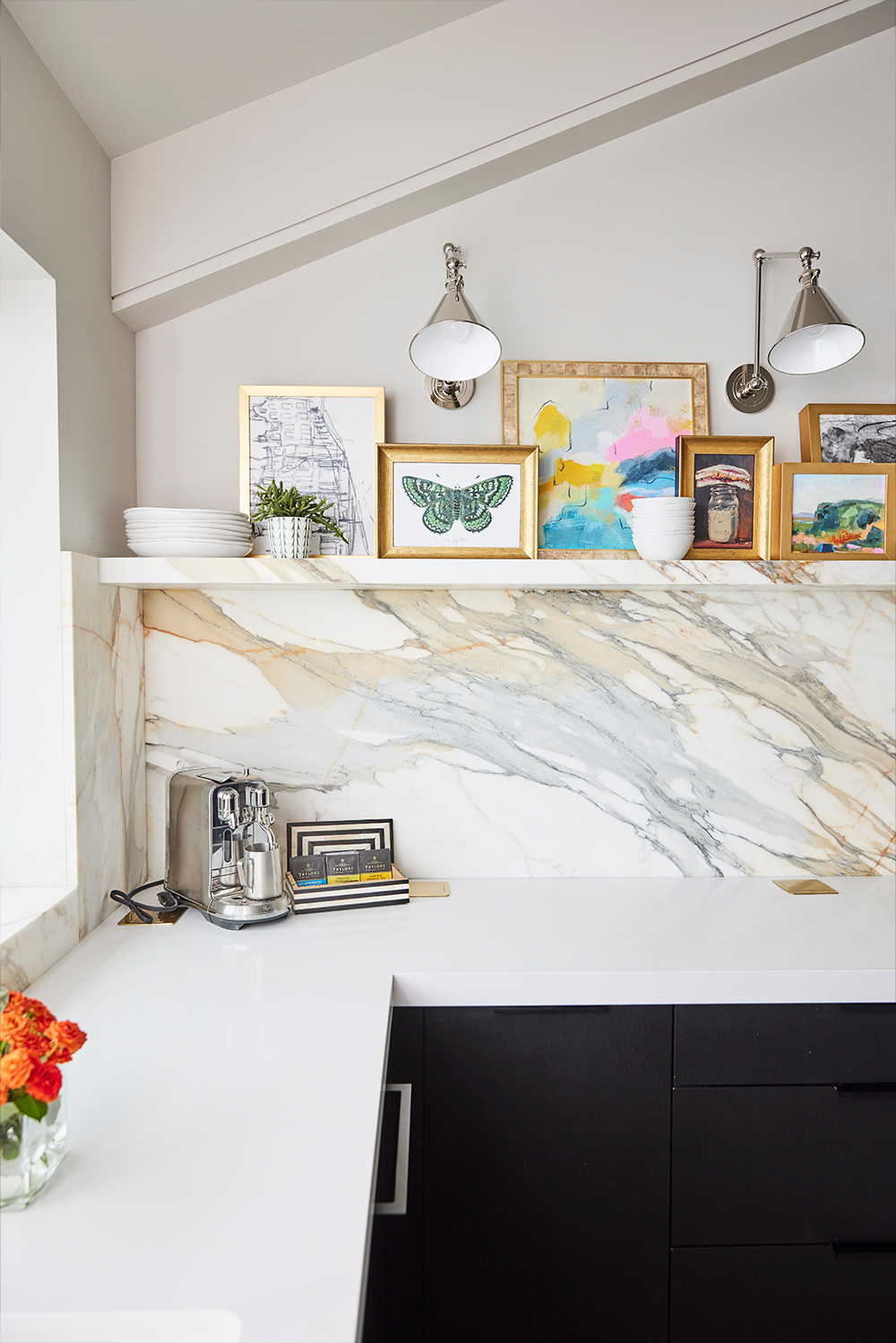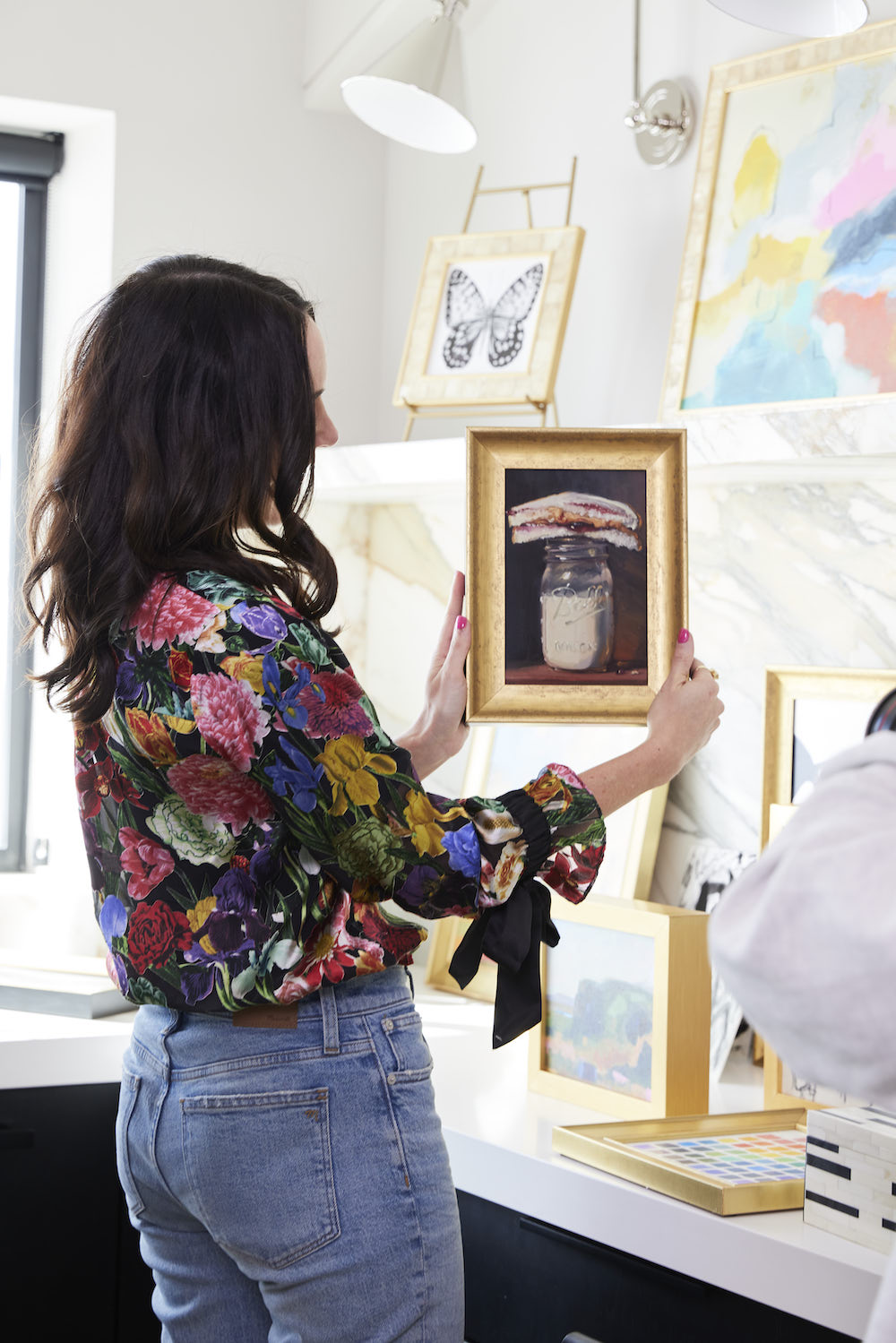 Search For Art That Gives Context
There are no rules about what kind of art you can display in different rooms (if there were, we would encourage you to break them.) But we loved the idea of using kitchen-themed art in our studio kitchen.
Like this pb&j painting we acquired for our design studio kitchen. Not only does this quirky piece fit its setting, but it is also a tribute to Grant, our head of business operations, who eats a pb&j sandwich for lunch every. single. day.
This one is for you, Grant.

Layer Artwork With Functional Decor
Alongside our eclectic collage, we also chose to display our collection of stoneware dishes. Not only do these additions look beautiful, but it is functional because everything we use regularly is super easy to locate and grab.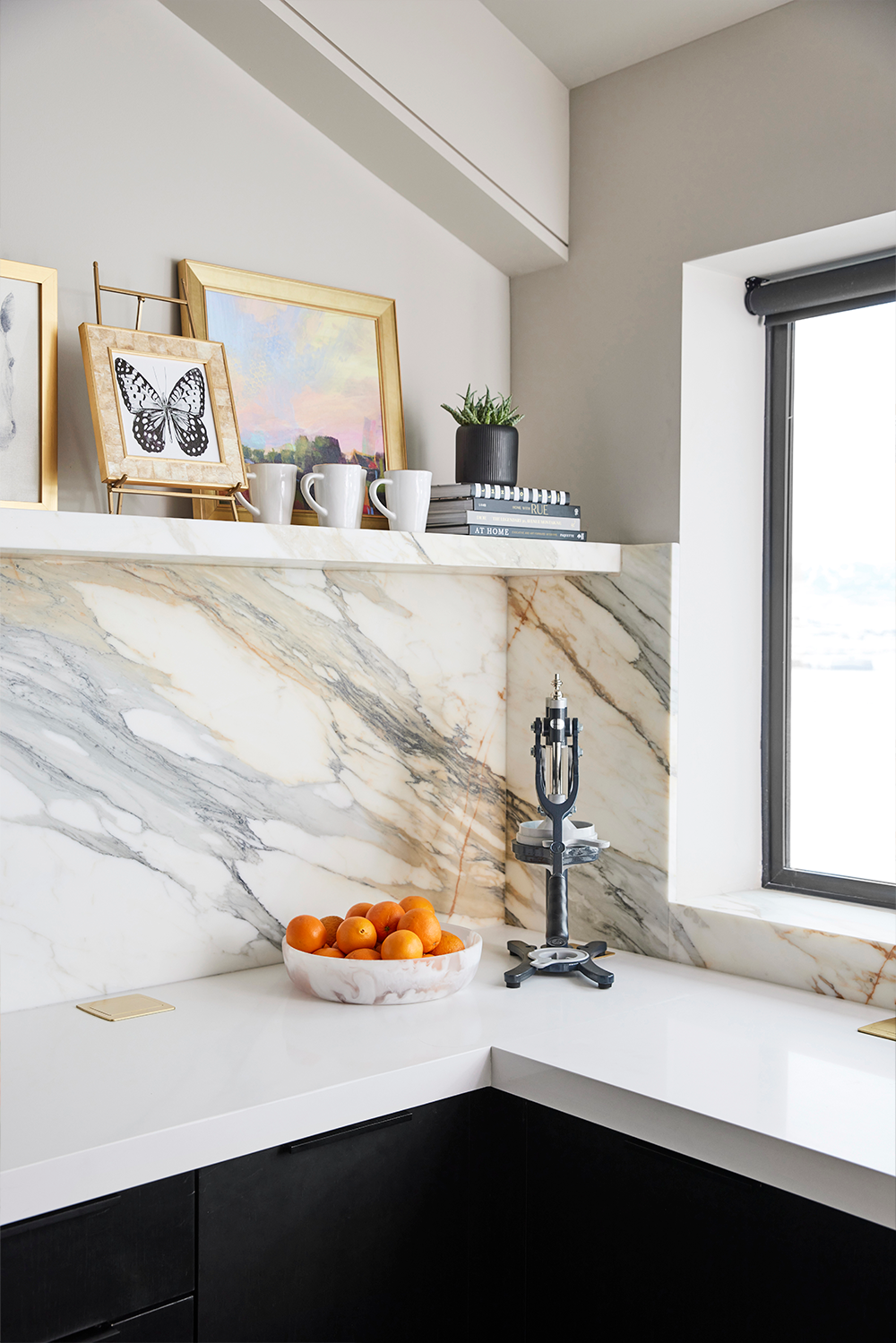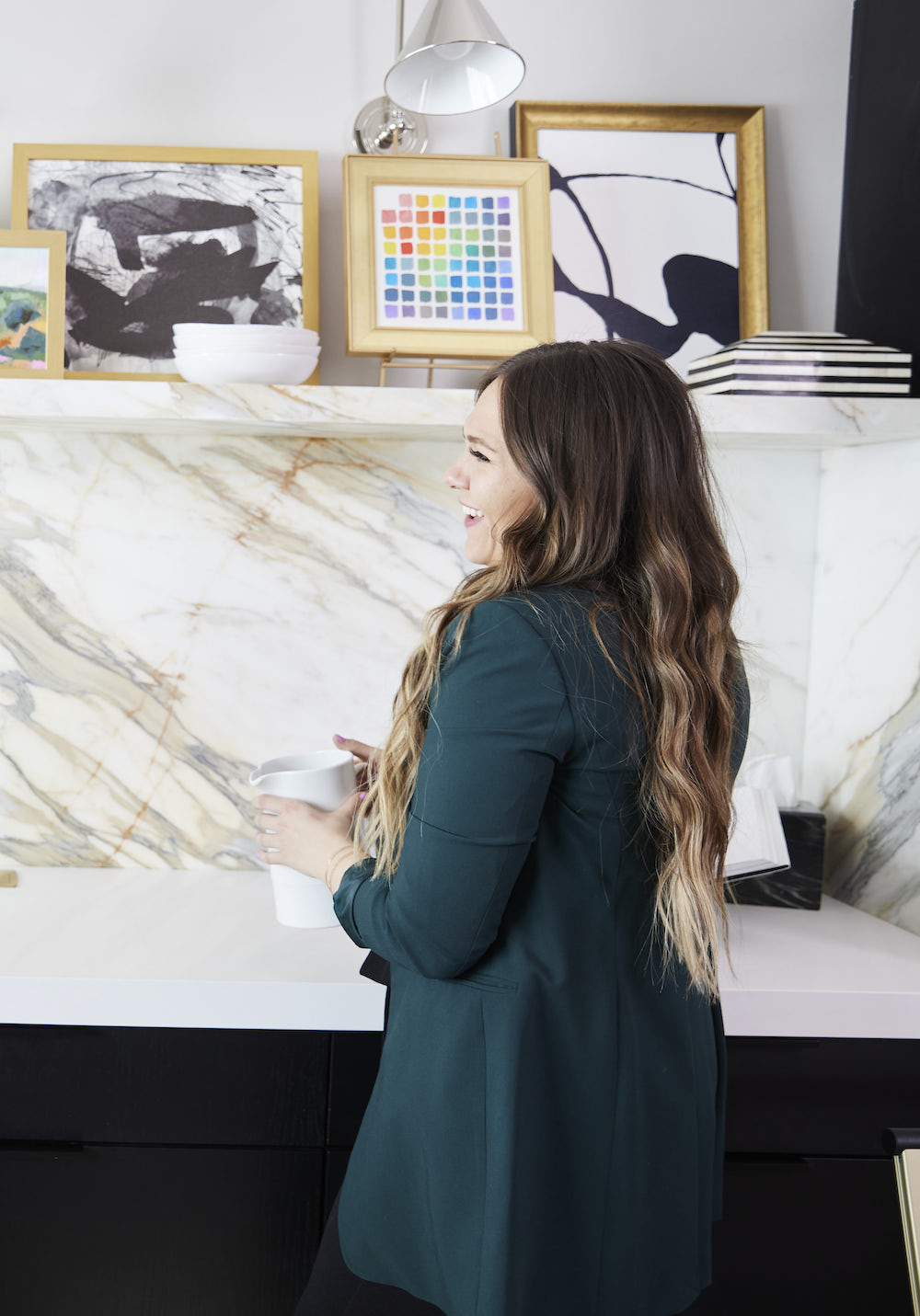 While the art is definitely the star of our studio kitchen, we layered in some additional accessories to fill the space and add some extra pattern.
We filled gaps on our kitchen shelves with plants (succulents and cacti because we don't trust ourselves to take care of anything else), some decorative bins to store our tea options, cookbooks, and coffee table books.