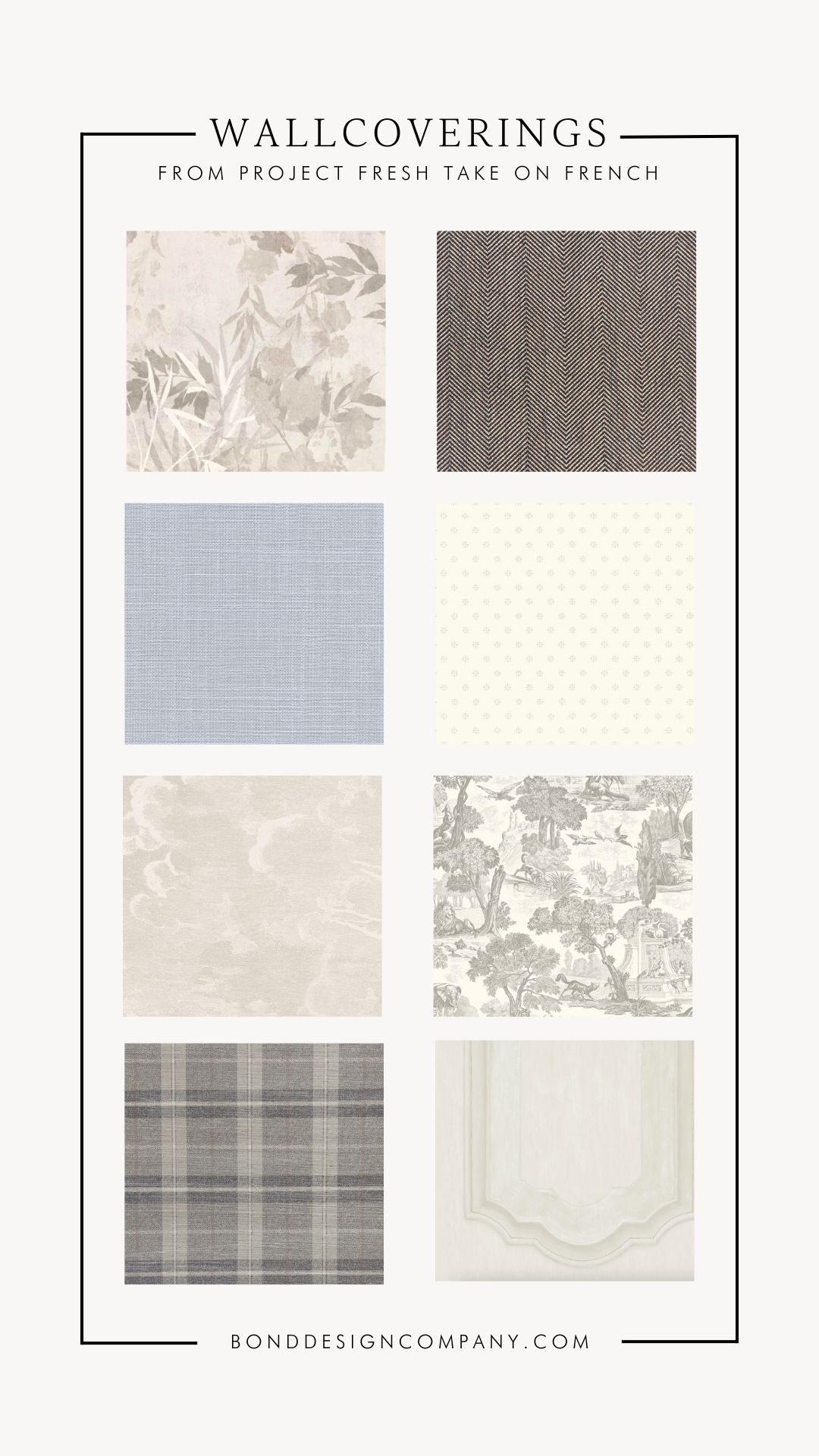 Fresh Take On French: The Wallpaper
If you're hunting and hunting for the perfect traditional wallpaper, then you've come to the right place. Today we're sharing alllll of the beautiful wallcoverings we used in our latest project, Fresh Take On French.
Something about us: We are wallpaper fanatics. We hoard samples and have collected so many favorite options over the years. So when it came to this project, we had a blast playing with all the different patterns and textiles.
Let's get into it.

Cole & Son - Versailles in Soot and Snow
This is the first time we've revealed this stunning powder bathroom! Lucky you! We love using toile wallcoverings on traditional projects and find them especially effective in small spaces like this.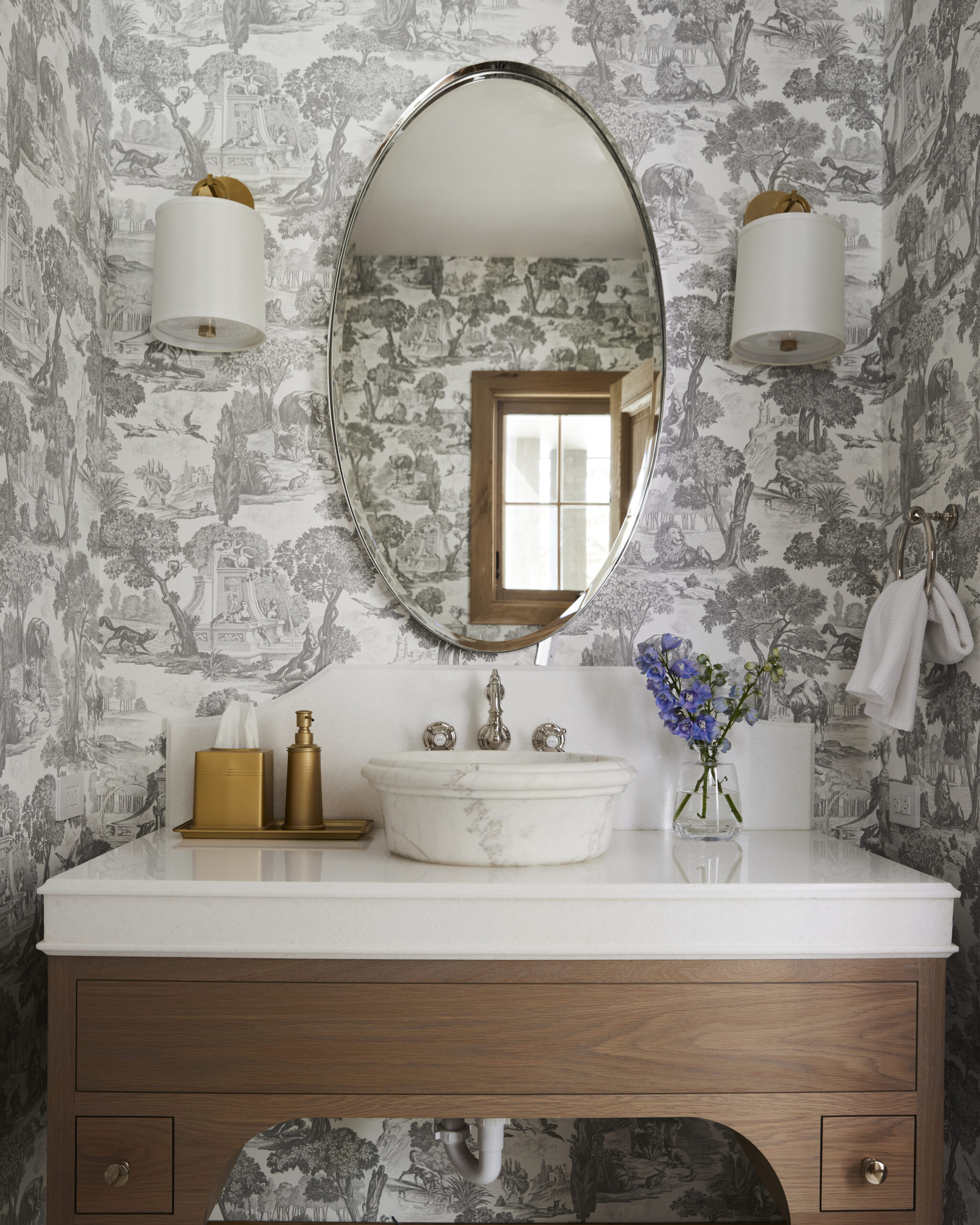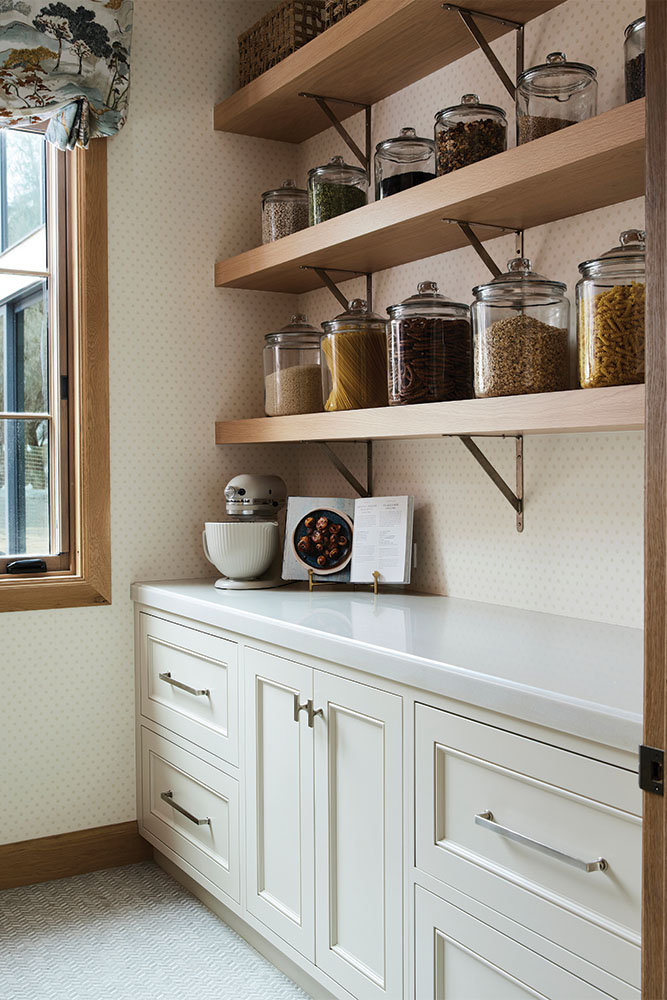 Cole & Son - Victorian Star in White
Wallpaper in the pantry is such a vibe. It instantly elevates the space and makes it feel just a little more special. We love the subtle but elegant character this pattern brought to this space.

Holland & Sherry - Linen/Viscose in Moonstone
We love how versatile a linen wallcovering is. Your wallpaper doesn't have to be bold to be beautiful! We love how the cool gray hues of this wallcovering tie beautifully into the quartzite countertops in this stunning laundry room.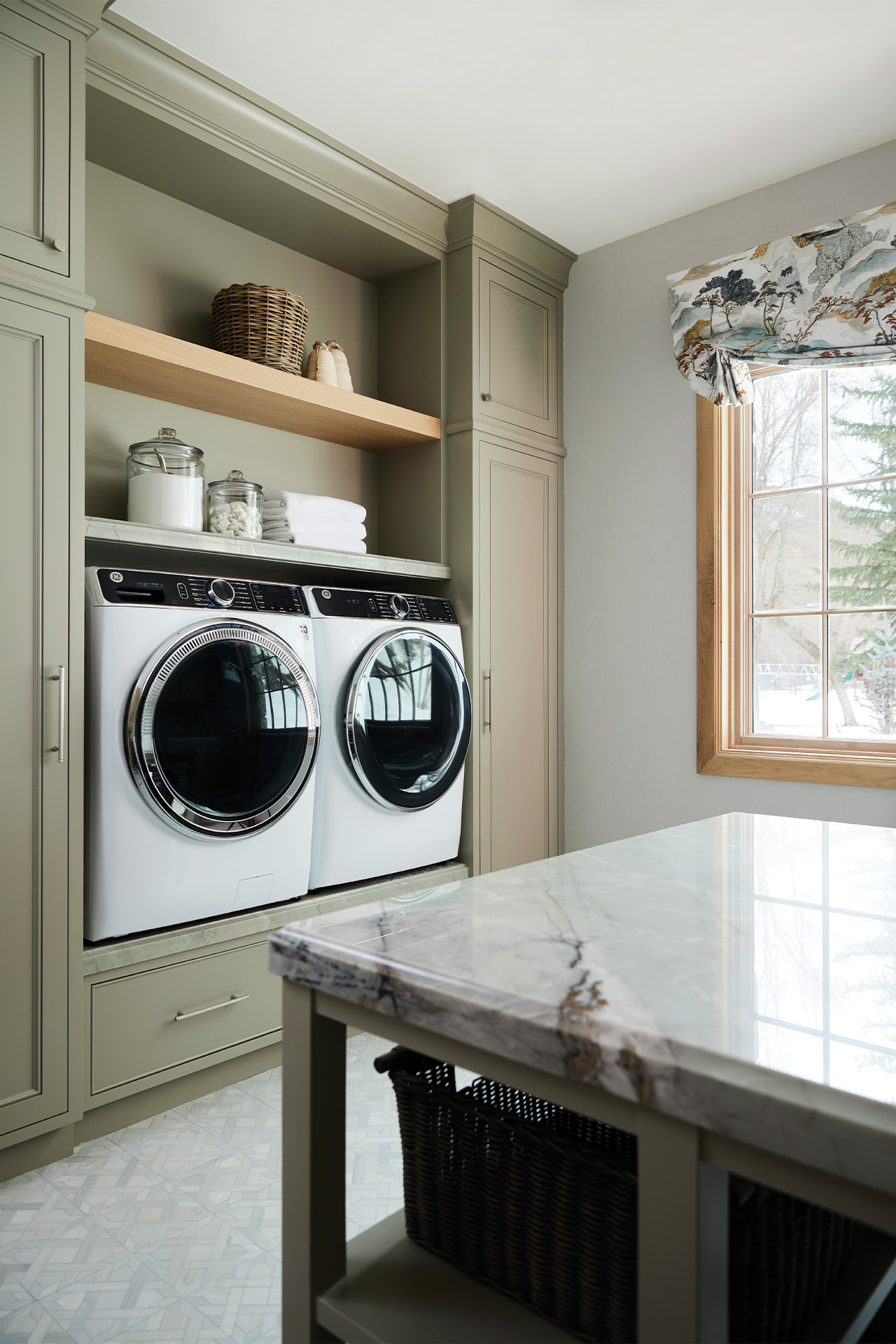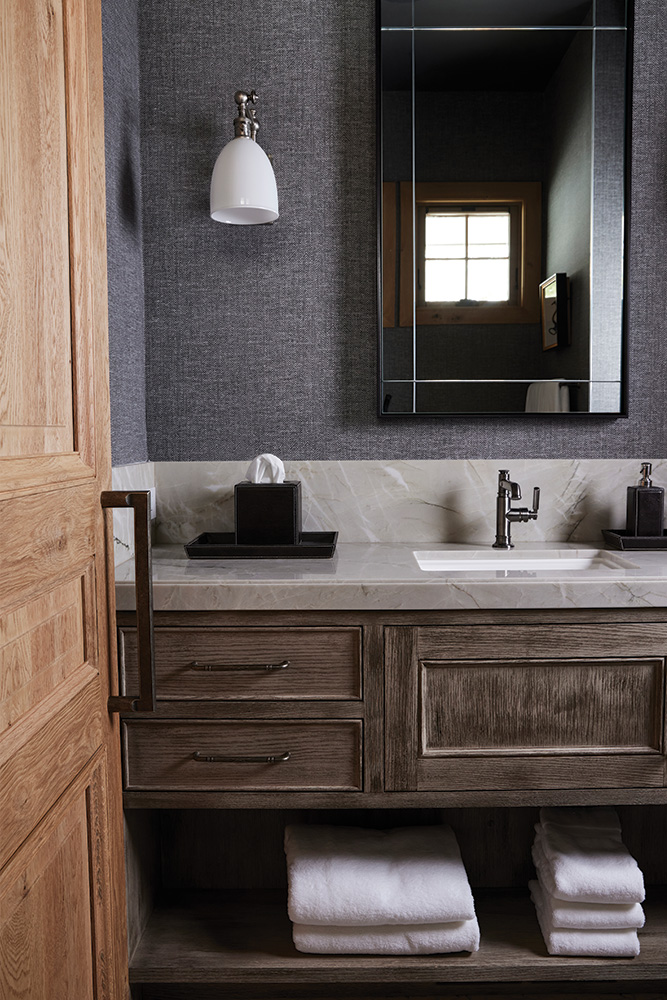 Phillip Jeffries - Herringbone in Galway Grey
We love using vinyl wallcoverings for high-traffic or high-humidity areas. This herringbone wallpaper has a stain-repellent finish which makes it perfect for a bathroom. We love the menswear pattern as it compliments the masculine and moody vibes in the home office.

Reminiscent of the classic Louis-style wooden paneling, this clever print creates the illusion of detailed trim work.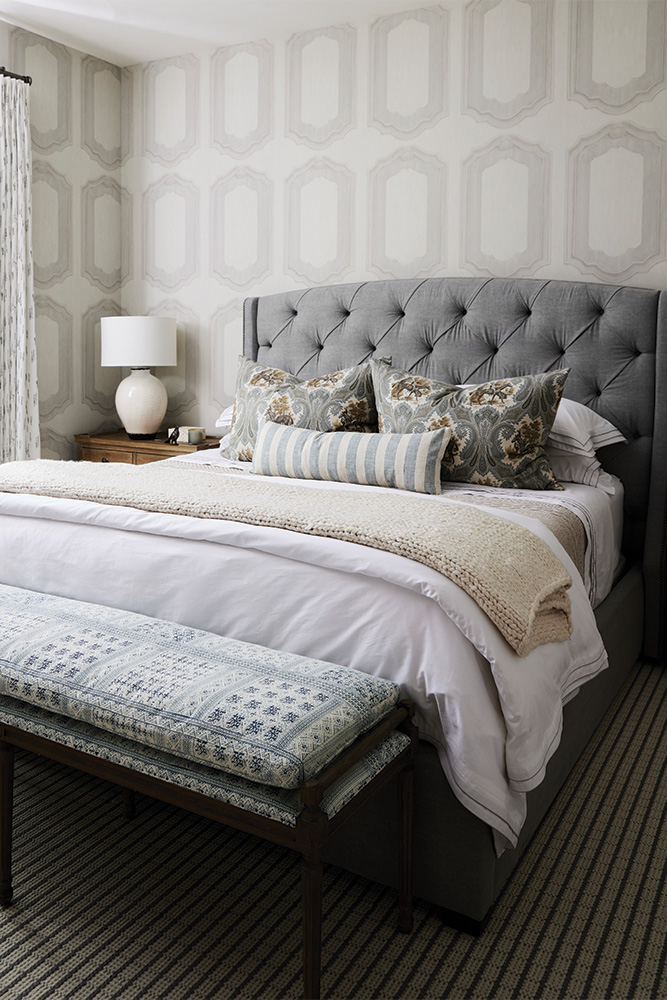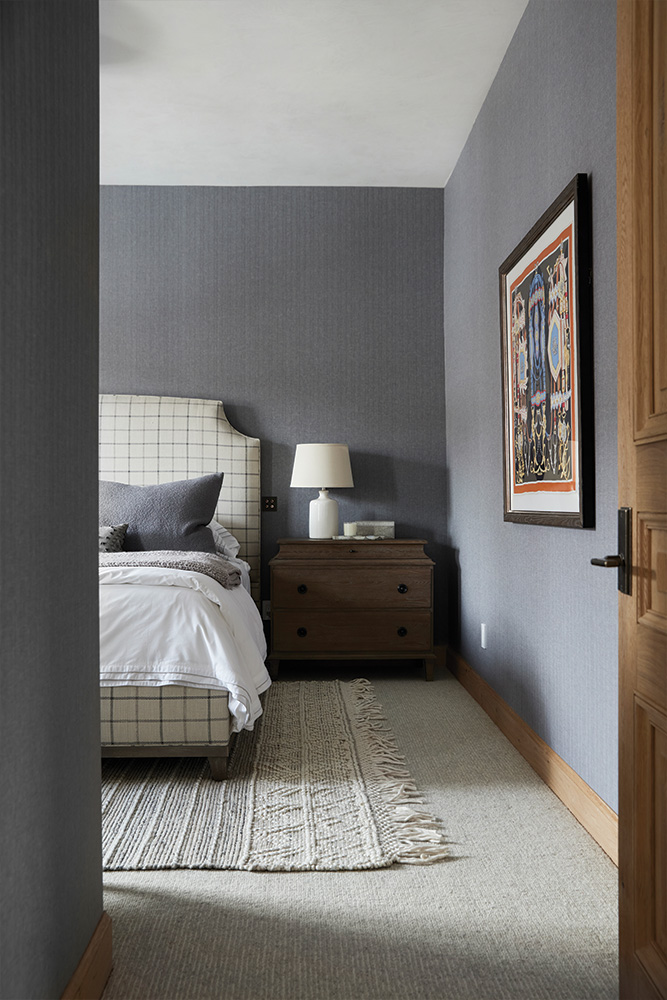 Romo - Sayuri Wallcovering in Niebla
Okay, so we failed to get an up-close photo of this stunnnning mural wallcovering, but you can see her in the reflection of the vanity mirror, and she's breathtaking.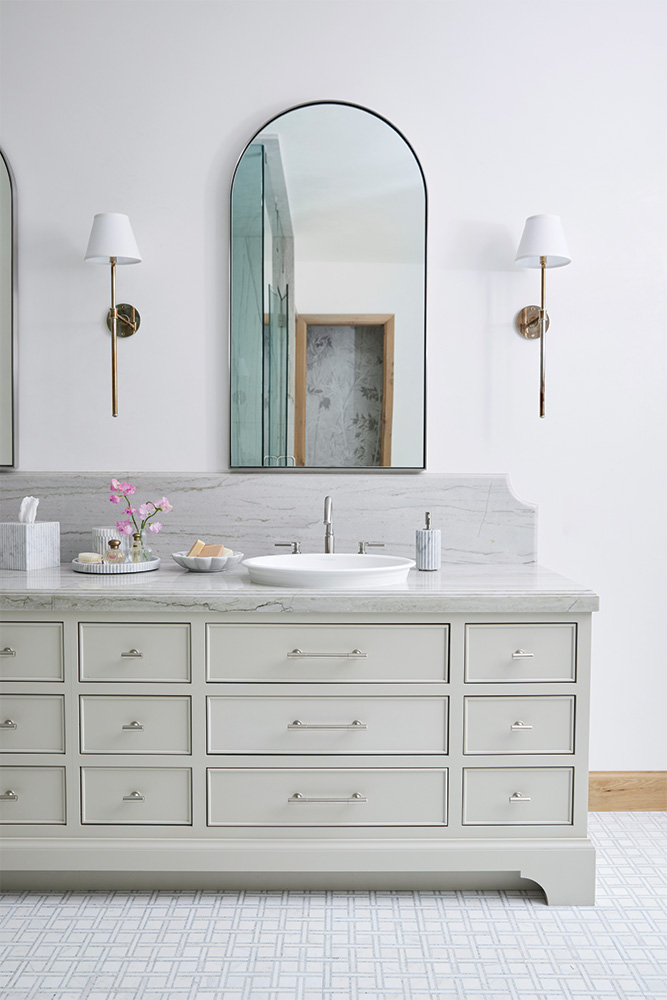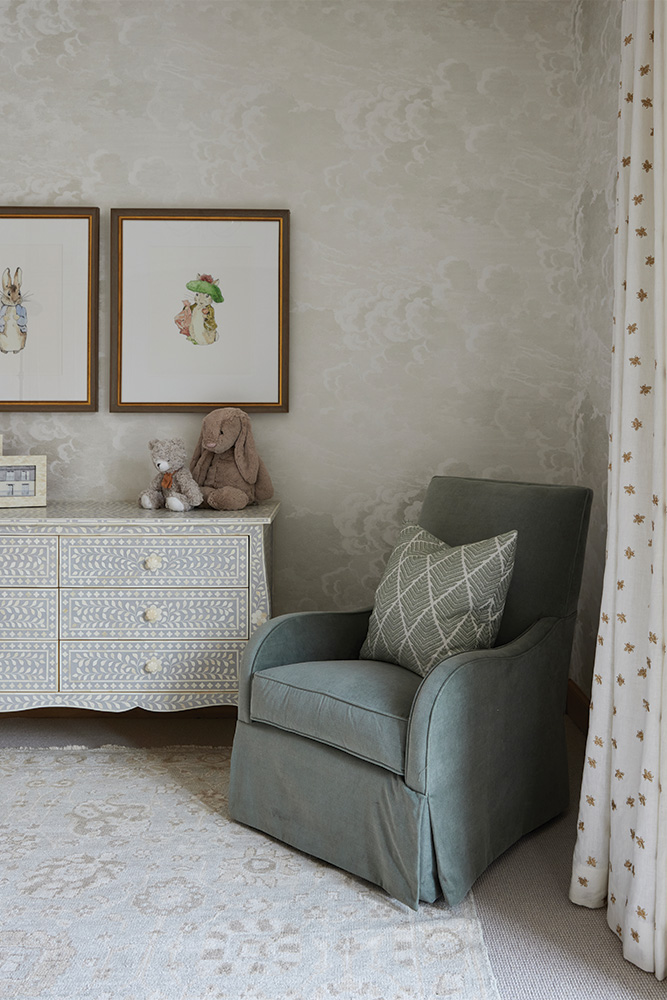 Cole & Son - Nuvolette in Pearl
Arguably our favorite wallpaper in the entire home. These little clouds are delicately detailed etchings depicting rolling skies. Perfect for a nursery if you ask us.