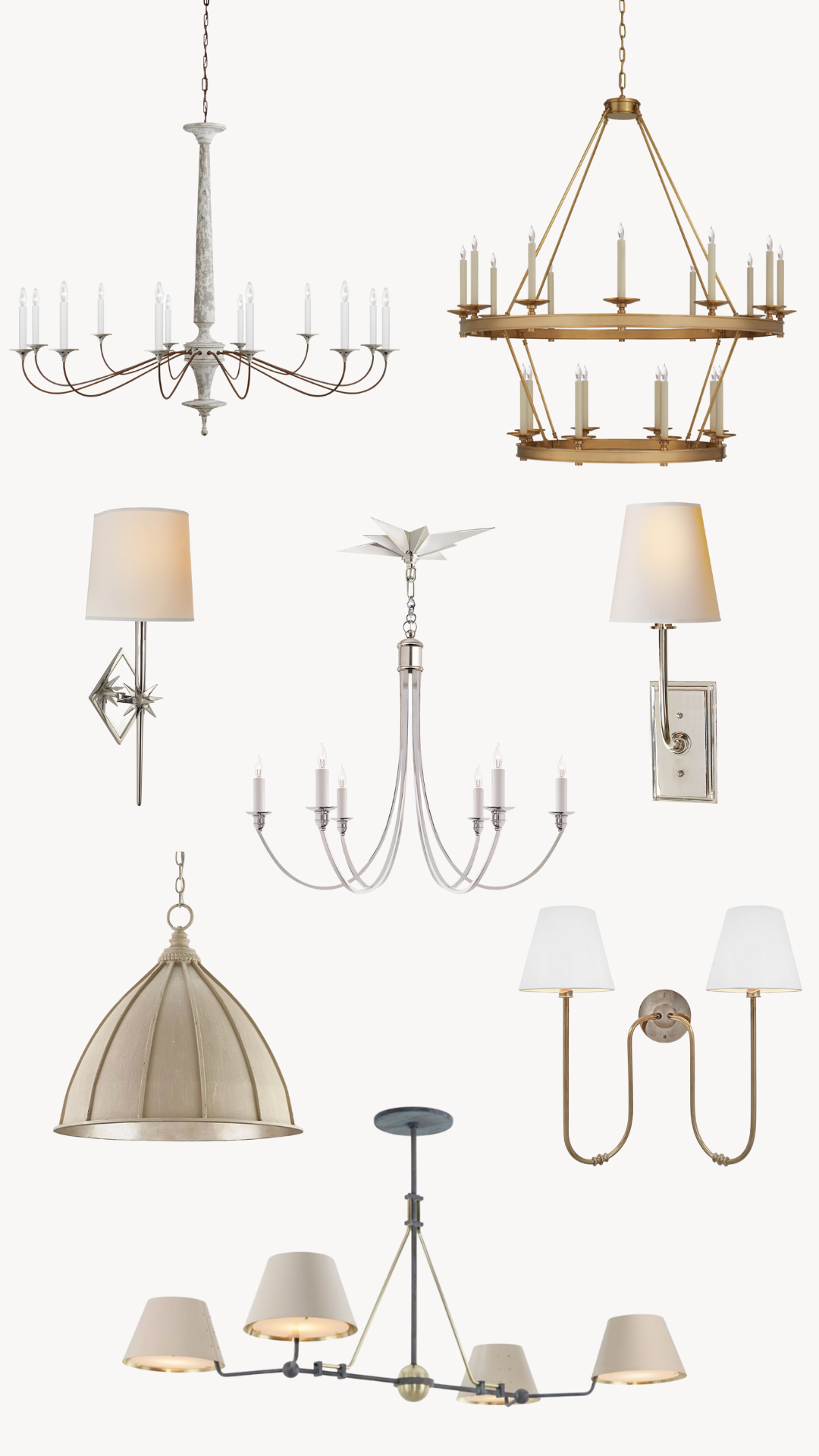 Our Favorite Light Fixtures From Fresh Take On French
Super excited about this week's blog post because we are sharing all of our favorite light fixtures from our recent project, Fresh Take On French.
The overall ambiance of this home was luxurious and elegant, but with some modern fixtures to help the design feel current. So these light selections definitely play into that vibe.

First up on the list is one of our most inquired-after fixtures from the 'gram. The elongated, four-shade structure of this piece perfectly anchors any kitchen island or dining table and worked beautifully in this elegant, timeless, kitchen. We love the marriage of modern sophistication and elegant traditional design in this space - thanks to the sleek and contemporary composition of the Chiltern Quad.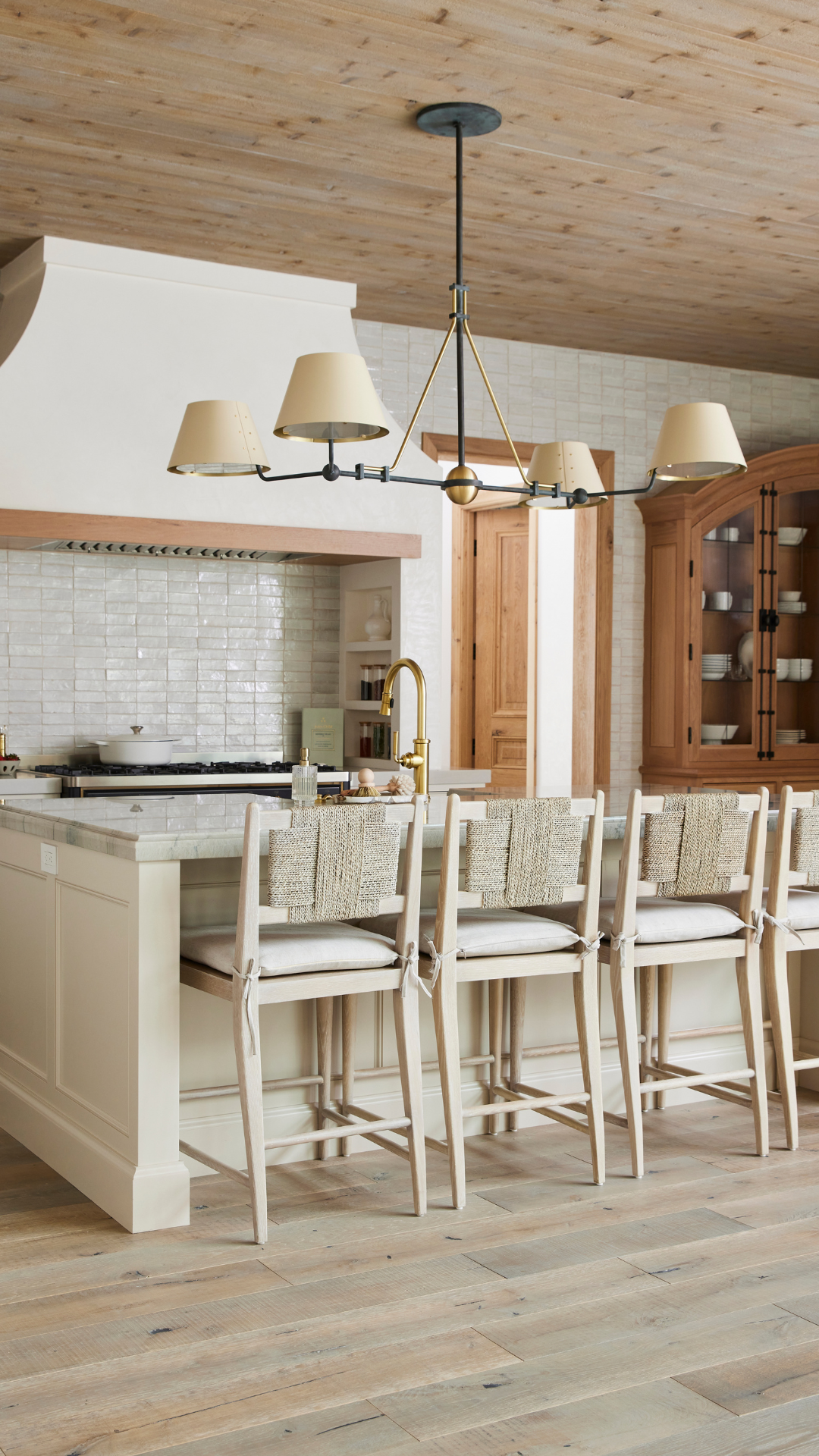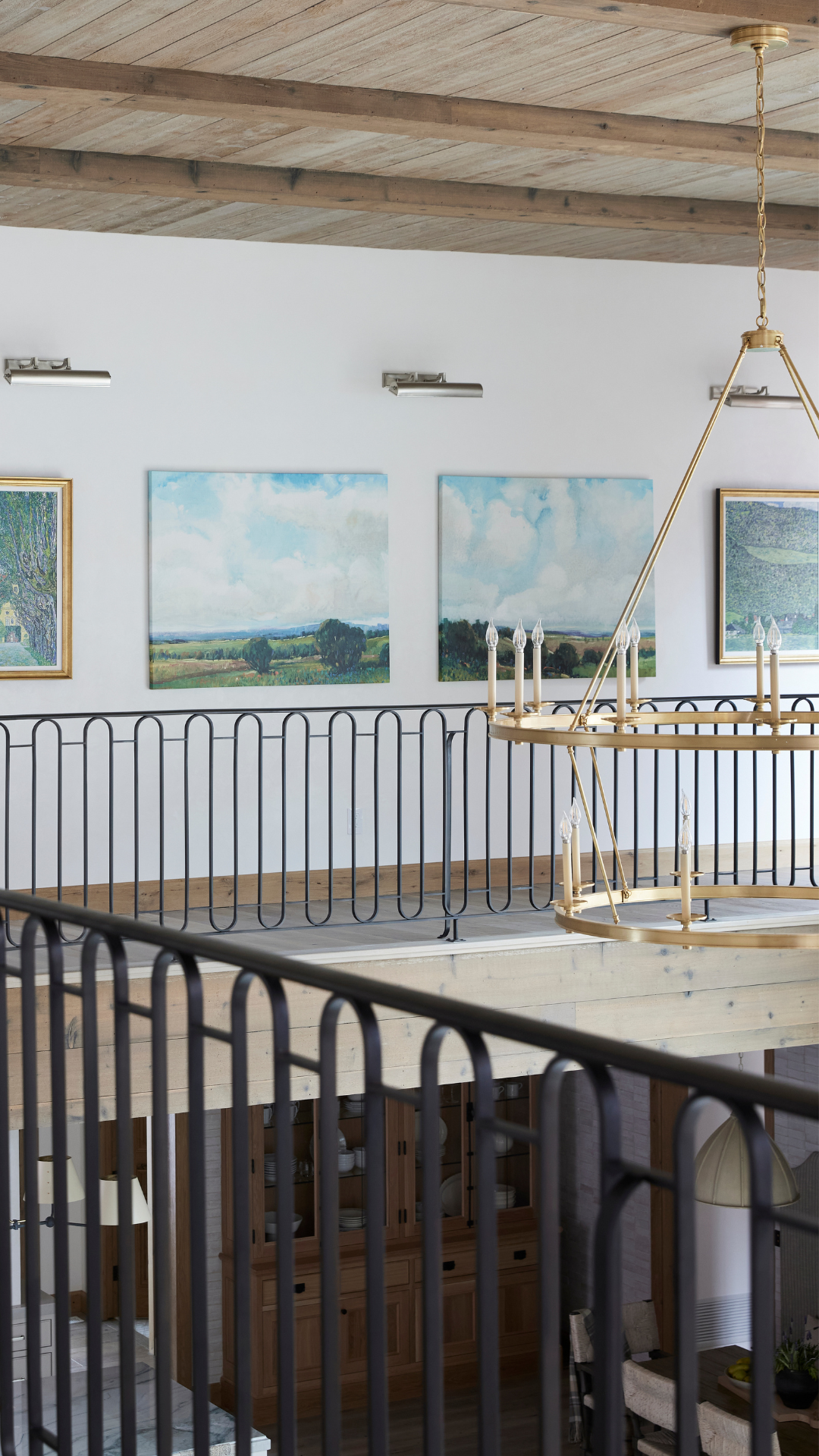 The Launceton Chandelier is perfect for tall ceilings or spaces with tons of volume. This two-tiered chandelier is 48 inches tall and 44 inches wide... basically, she's LARGE.
We used two of these chandeliers in this two-story living room and dining room.

This double curved arm sconce is simple, elegant, and super versatile. It has a ton of different finish and shade options online, which can totally change the overall effect of the piece.
We used the heirloom finish and white paper shade for a timeless and classic look in this primary bedroom.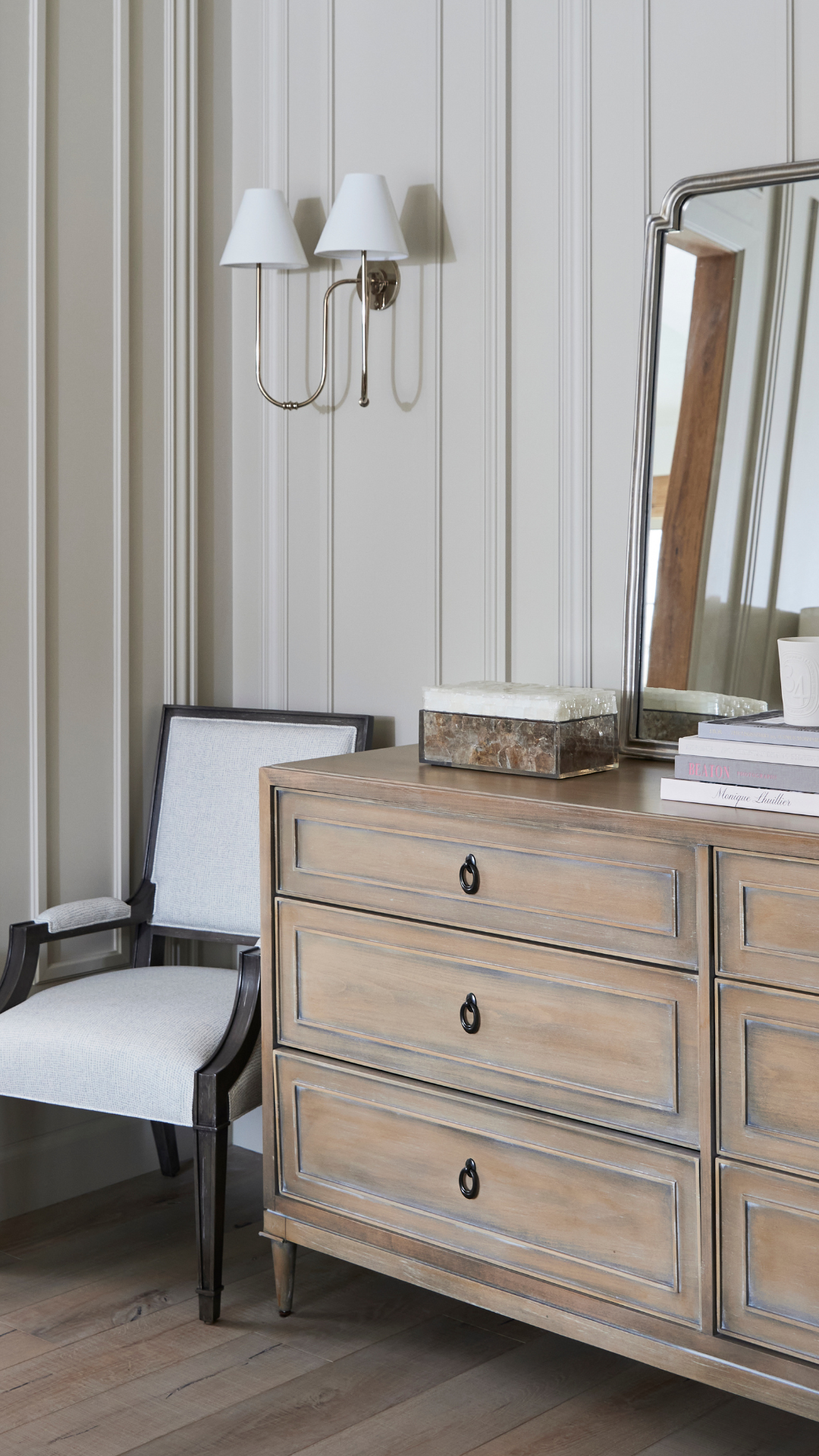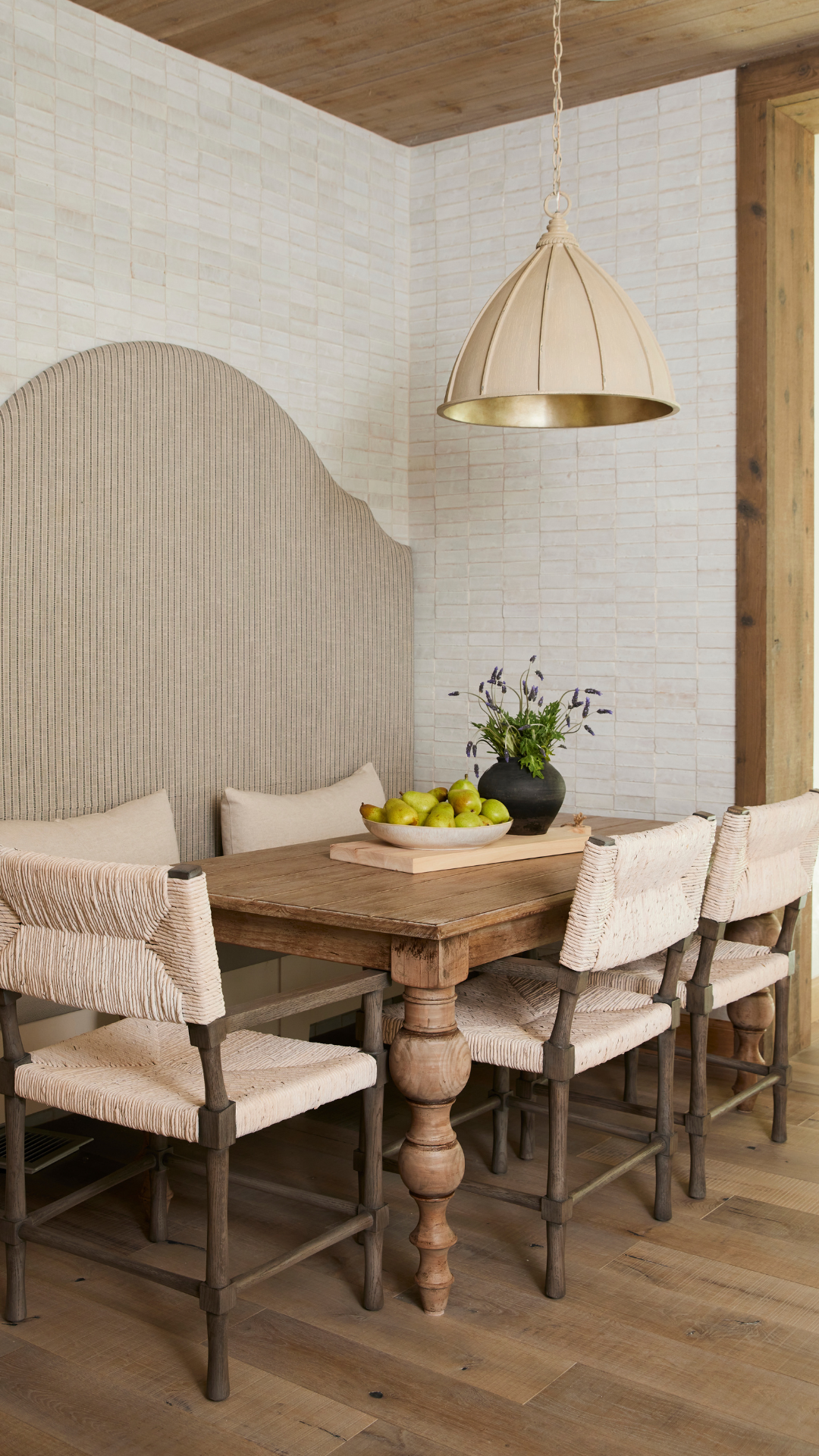 We are soooo obsessed with this beautiful pendant. The wrought iron dome. The distressed finish. The rustic warmth. It's honestly perfect in every way. The warm and radiant downlight is beautiful but definitely makes it better suited for dining spaces and table surfaces.

If you're looking for a sconce with a more whimsical and playful vibe, the Etoile Sconce is perfect with its sculptural starburst silhouette.
We used this sconce in this nursery bathroom. The overall space is very elegant, but the green cabinetry and quartzite countertop combined with the starburst silhouette of the lights keep this space feeling youthful and even a little quirky.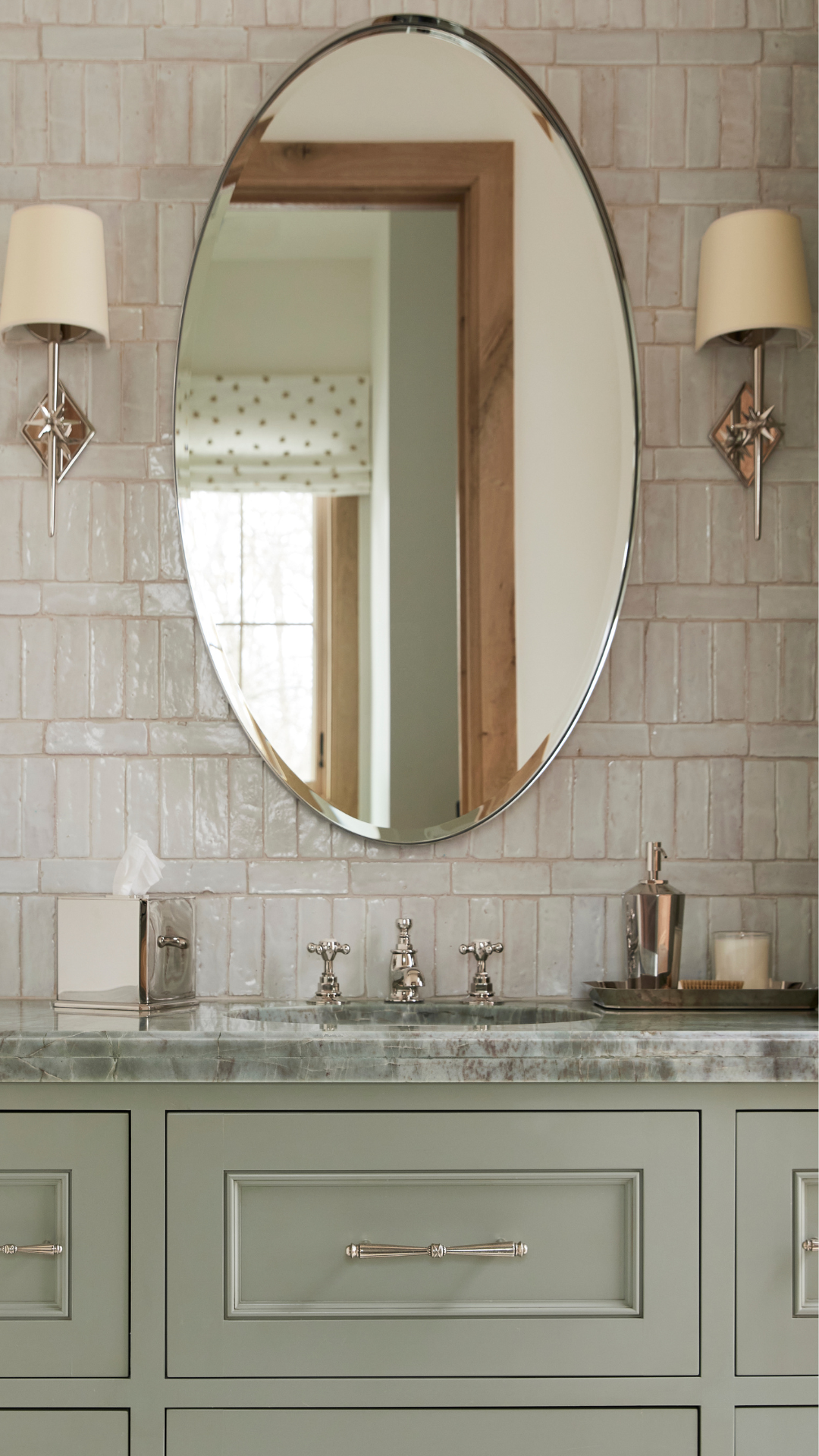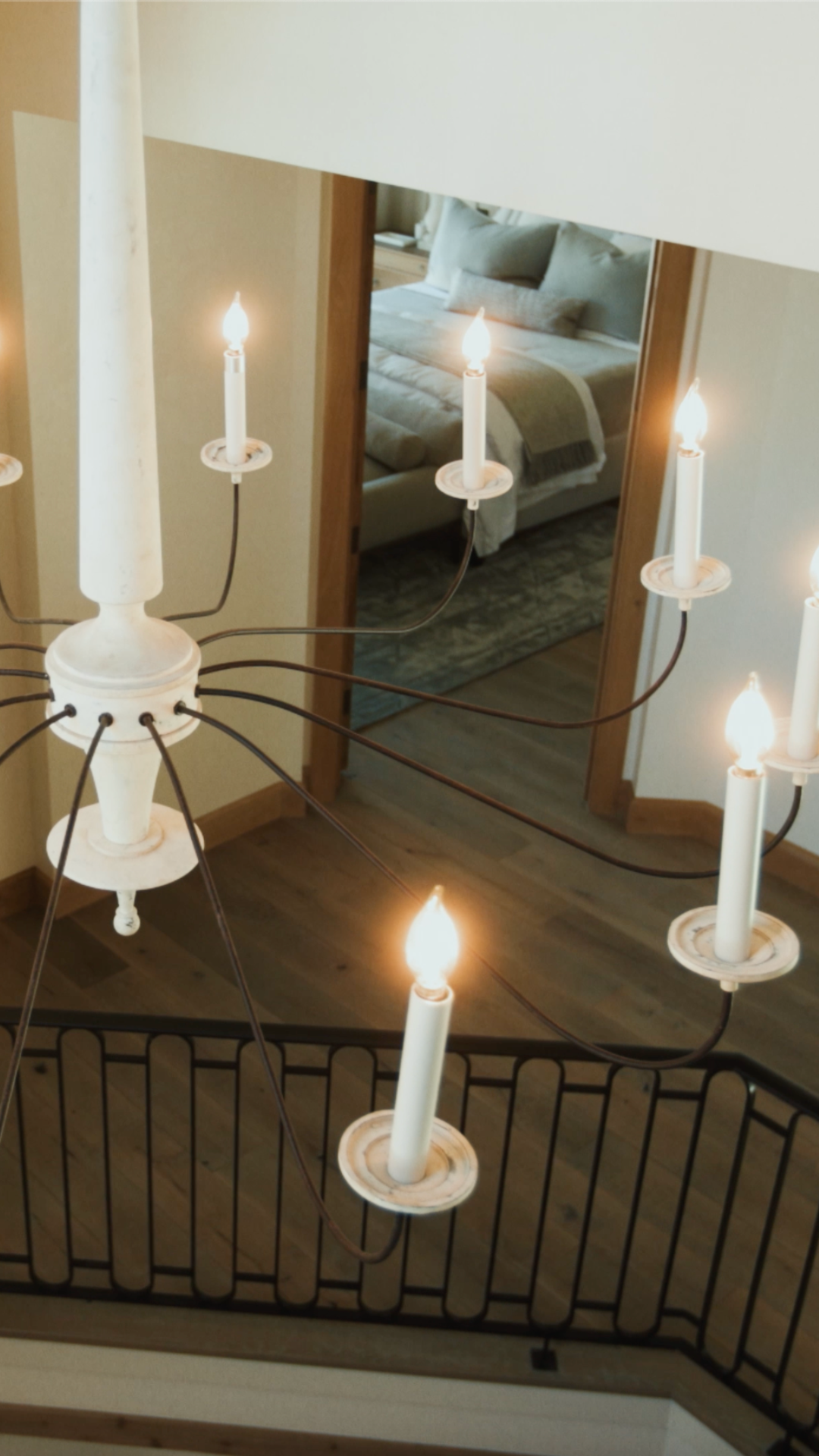 The Bordeaux Grande Chandelier
Perfect for a grand entry or a tall great room, the Bordeaux Grande Chandelier is 50 inches tall and 60 inches wide. This elegant fixture works beautifully in French country scenes due to its spindle, candelabra arms, and antiqued finial.

We used the Venetian Chandelier in this darling nursery. Its transitional design pairs tidy modern lines with familiar starburst motifs, making the piece playful and even whimsical.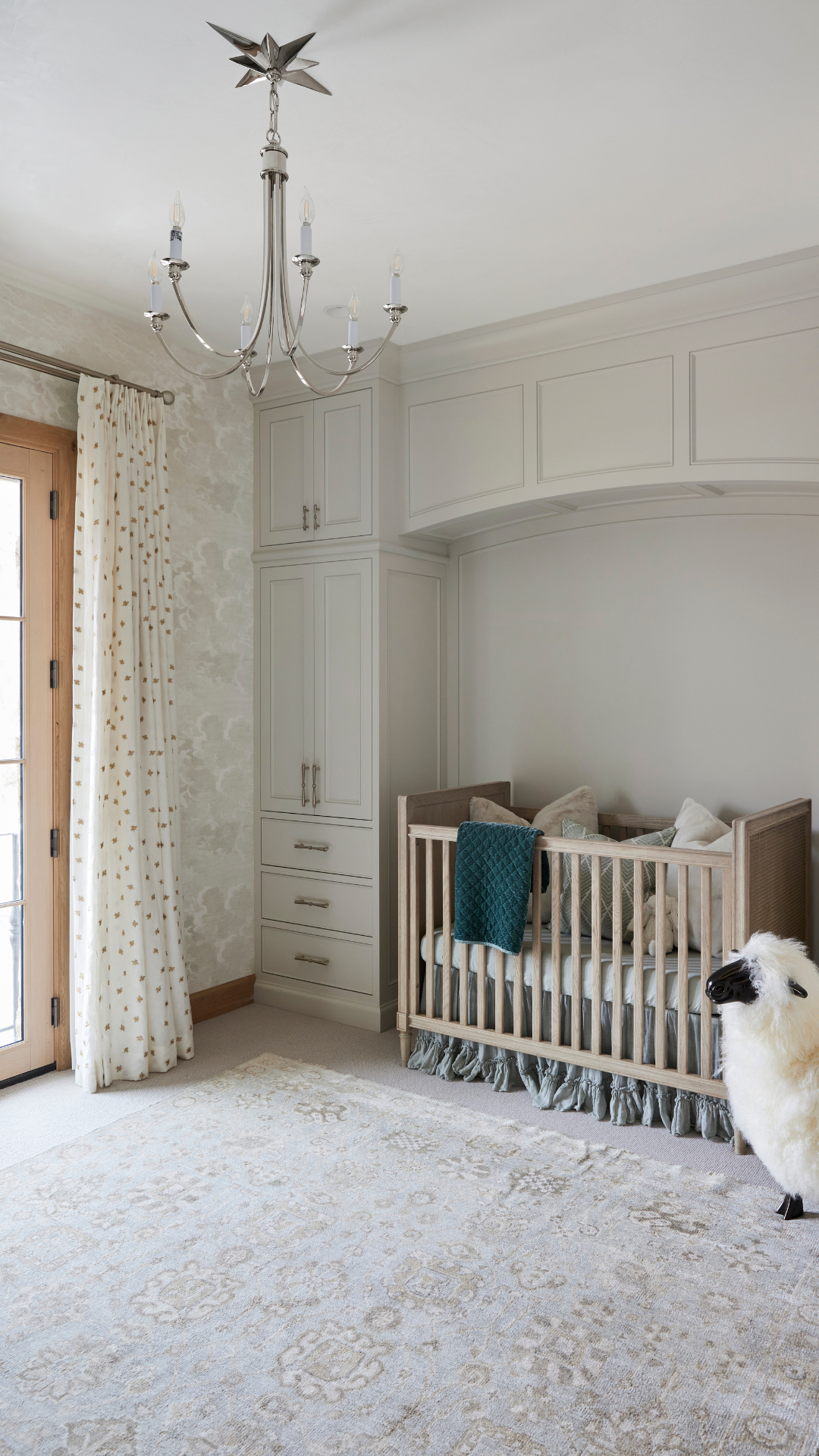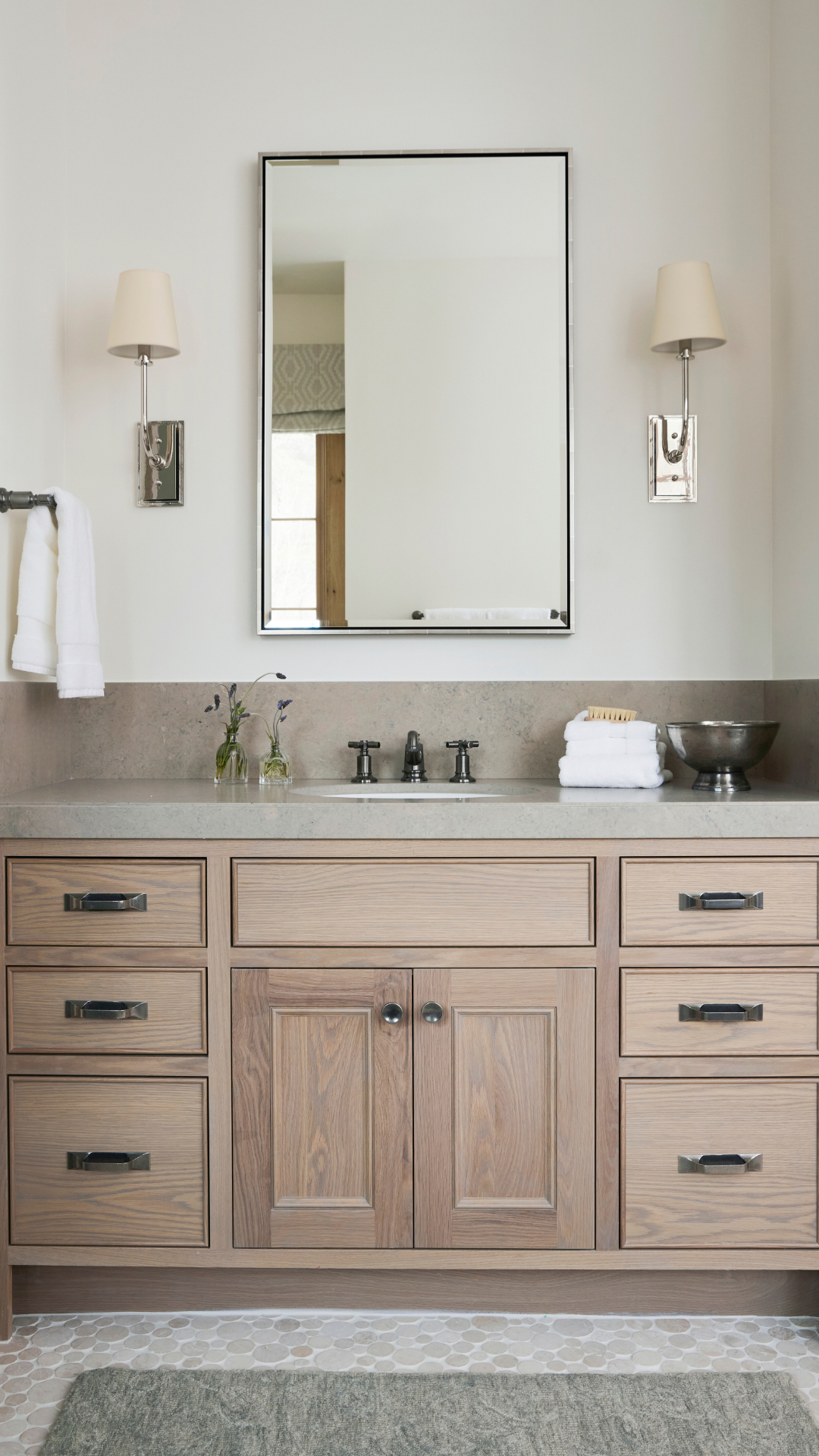 Blending traditional and modern elements, the Hulton Sconce represents effortless elegance. The slender, gracefully curved brass arms are simple, refined, and timeless in all the best ways. The Hulton Sconce is versatile and will work beautifully with a variety of different styles and spaces.