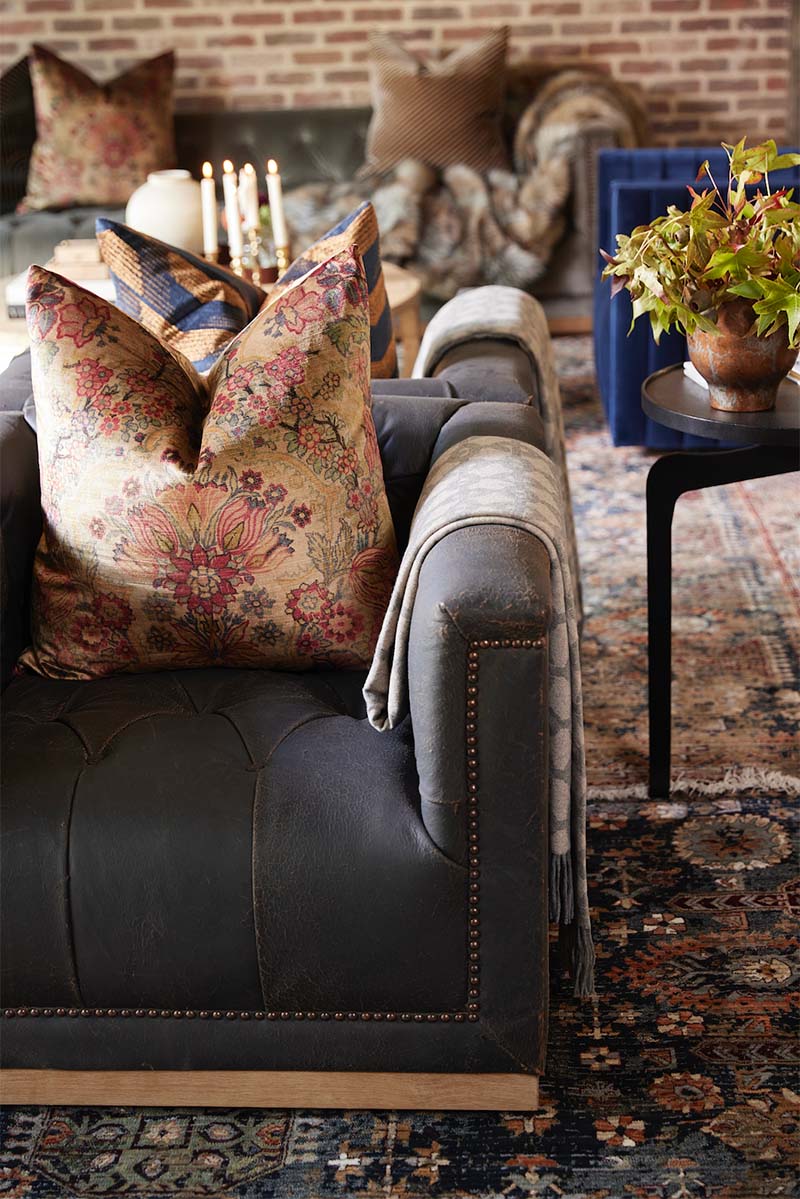 Speak Easy, Play Hard: The Living Room
Last week you read about the kitchen, but today we are moving into a more colorful space - the living room! Designing this area was some of the most fun we've had all year, and it was so refreshing to work on such a unique project. The bold, mixed patterns and the combination of vintage and modern details tell such an unexpected and unique design story.
We can't wait to tell you alllll about it!

Pattern, on pattern, on pattern
You are probably familiar with the saying "less is more," but we are here to tell you that sometimes more is, in fact, more! We had a total blast mixing and matching allll these different patterns. From the rugs to the throw pillows, to the drapery, to the brick... there is so much color and print to explore in this speakeasy-inspired living room. If you feel unsure about incorporating bold prints into your home, start by playing with your throw pillows. It's the easiest way to update and experiment with design.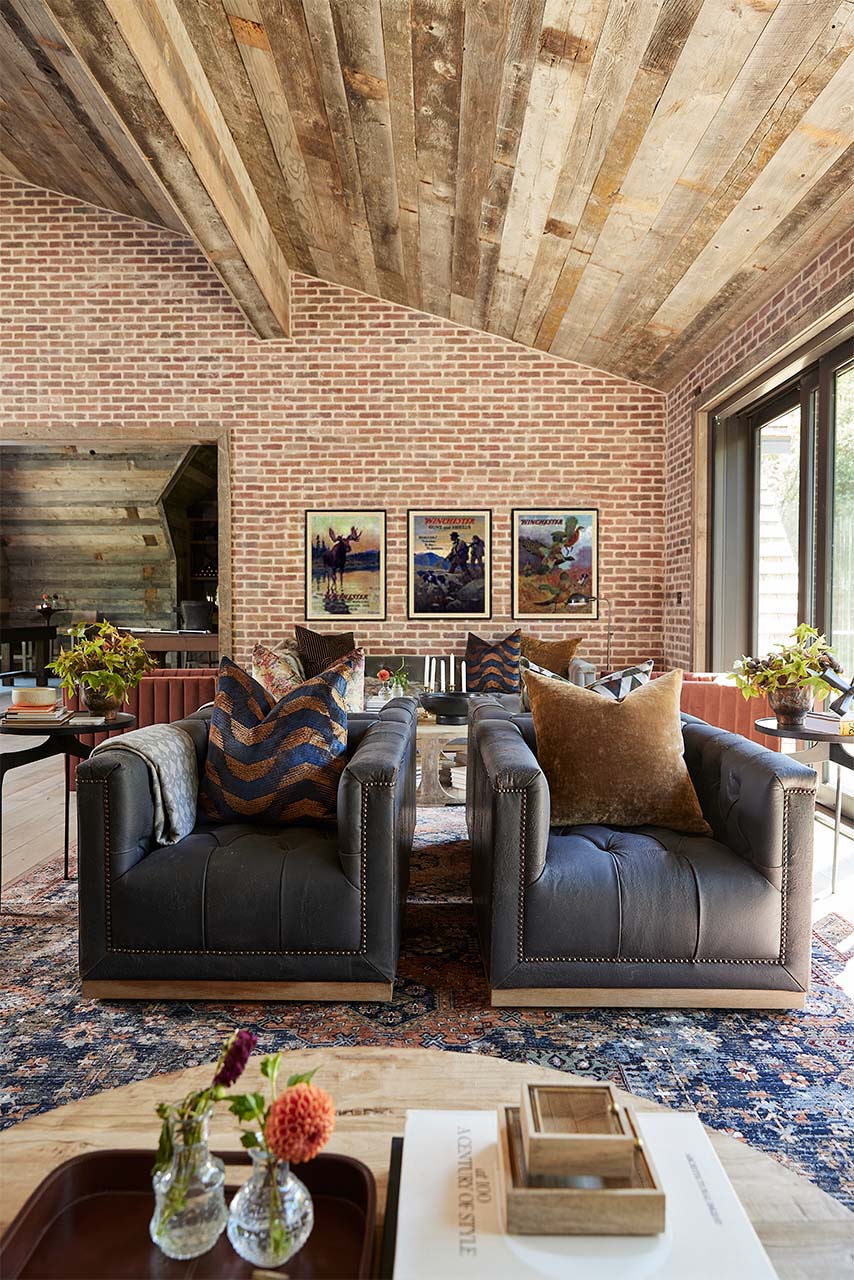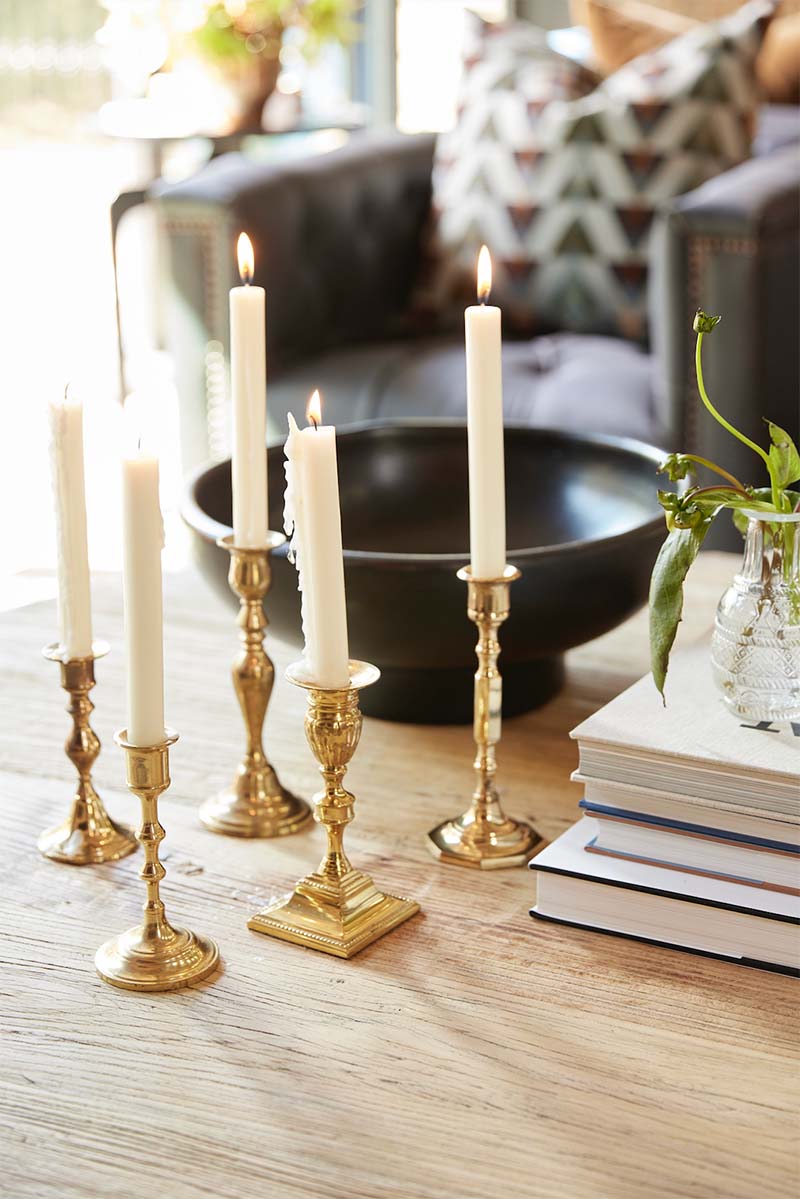 Shout out to our fabulous designer, Melissa, for sourcing all the vintage accessories in this project. From these gorgeous mismatched brass candlesticks to the decommissioned, pre-civil war percussion muskets (yes, we have those) and everything in between, the accessories in this space are another wonderful ode to the early 19th-century style.

One of the initial challenges of this project was working with the floor plan of the space. Such an extended living area wouldn't work for any conventional furniture layout. So instead of fighting the room's length, we decided to use the extra space to our advantage by creating two back-to-back conversation areas. The four swivel chairs in the center can be easily moved and turned to open up the room if needed.