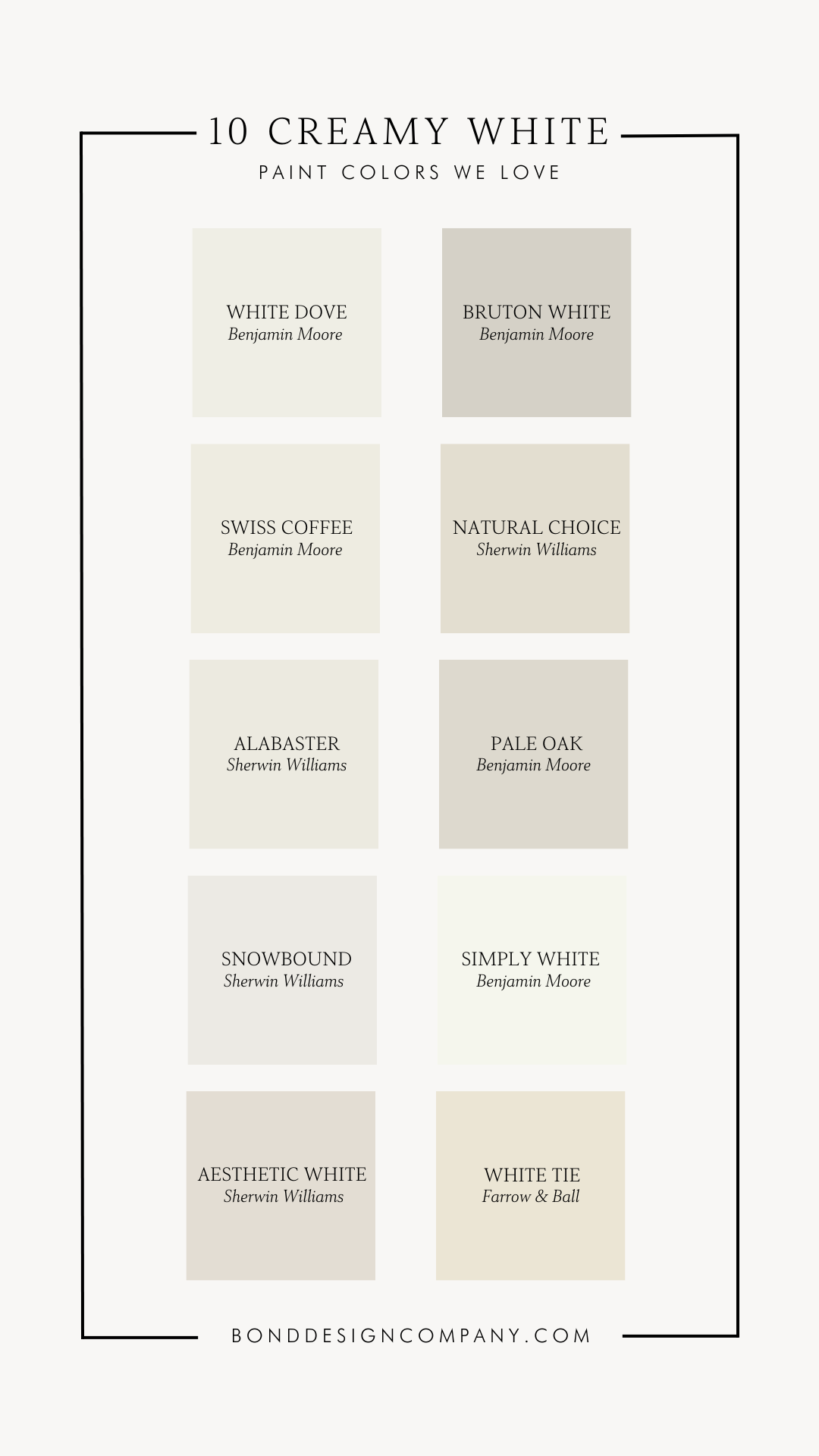 10 Creamy White Paint Colors We Love
No two white paint colors are the same, which makes picking the perfect shade super tricky. Lucky for you, we've collected a few favorite options over the years and find ourselves returning to these time and time again because they are just that good. Here are our favorite creamy white paint colors that will bring just a little bit of warmth to your space.

White Dove - Benjamin Moore
White Dove is one of BM's best-selling colors - and for good reason. This paint is the definition of a clean and classic white. It is dependable and works in a variety of situations. The paint is mostly neutral, with warm and creamy undertones.
We love how Cozy & Kiln used the color in this timeless entryway.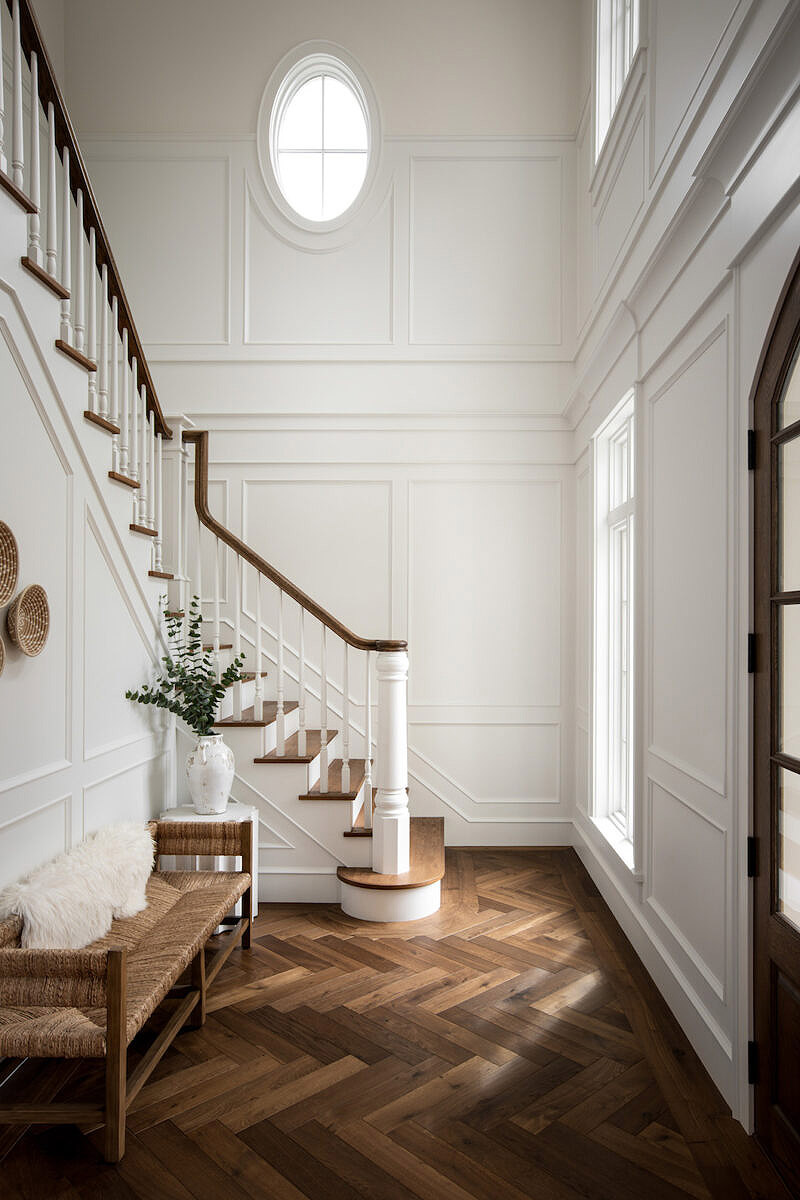 Bruton White - Benjamin Moore
According to Benjamin Moore, Bruton White is a soft gray that was created using white and a touch of black pigment to achieve a chalky, romantic quality. The paint is neutral with warm undertones and is a new favorite at Bond Design Company! We used this color in our studio entry.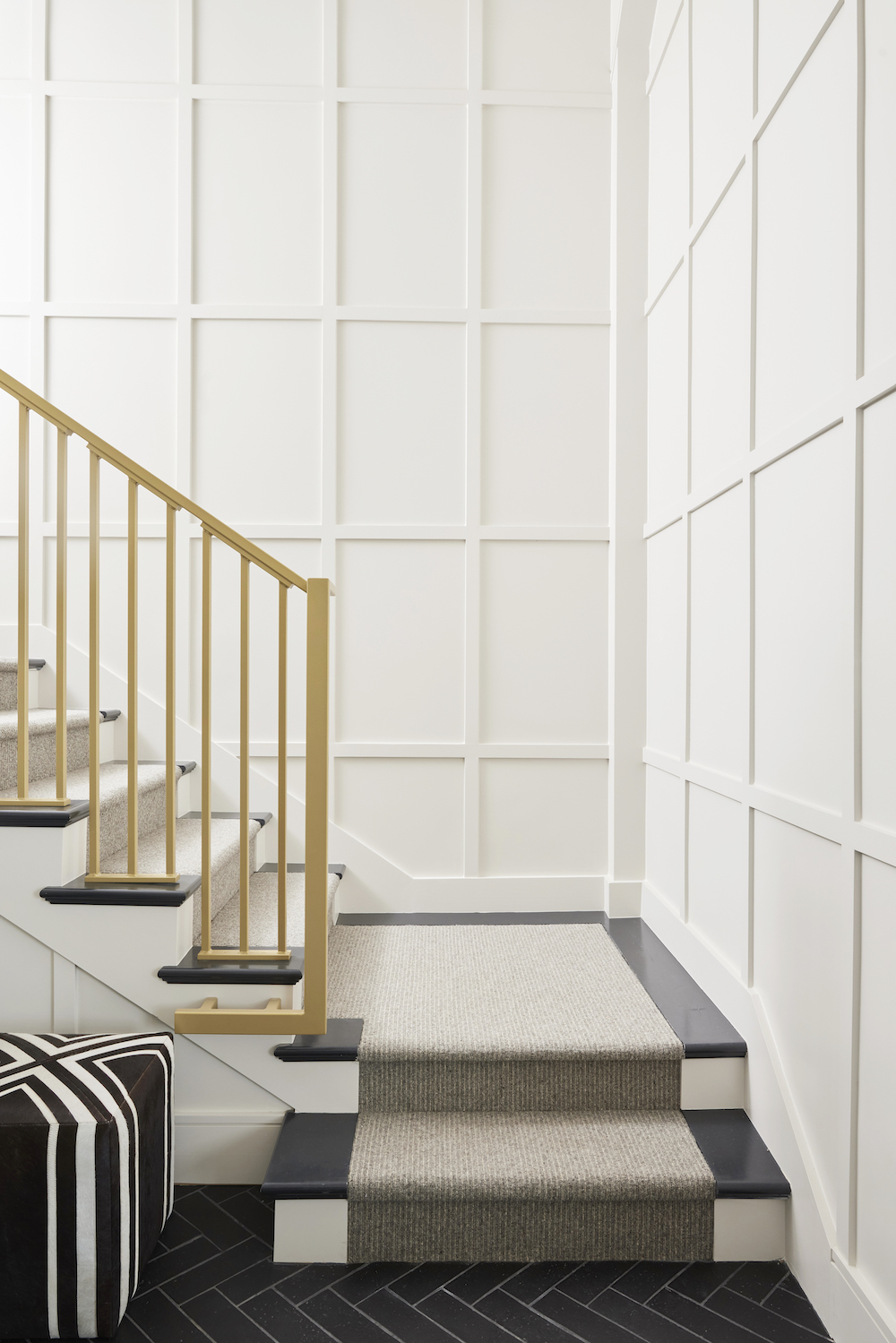 Swiss Coffee - Benjamin Moore
If you are involved in the design industry at all, then you know what a staple Swiss Coffee is in most designers' repertoire. This essential white has just the right amount of warmth and is super versatile.
We used it as the primary bathroom cabinet color in our Midway Farmhouse project.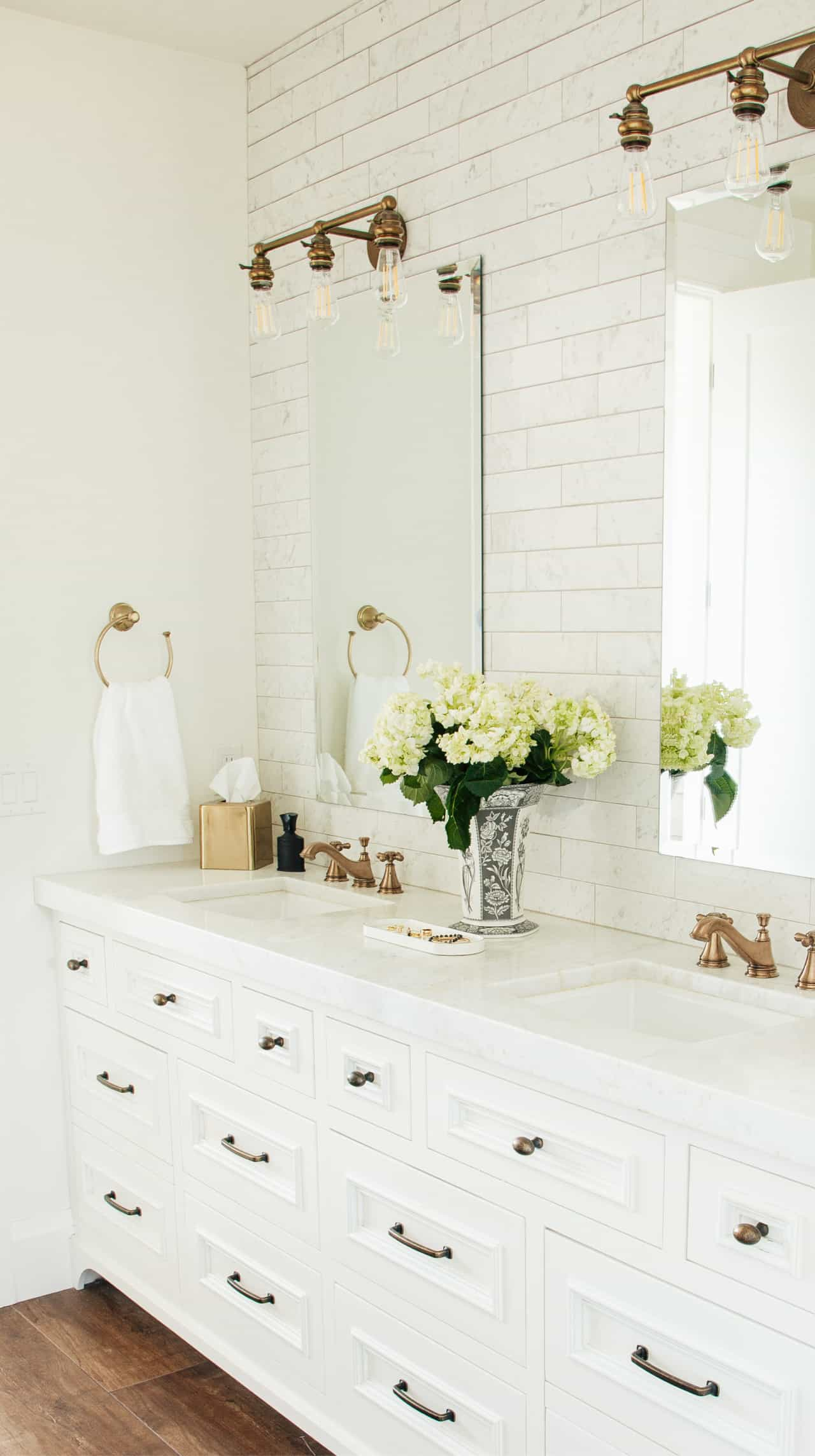 Natural Choice - Sherwin Williams
Natural Choice is a creamy white but with cool undertones. The cool undertones help this color feel clean yet welcoming. Natural Choice is a fabulous exterior paint color, and we just love how Summer Blaise Interiors used it on her brick home.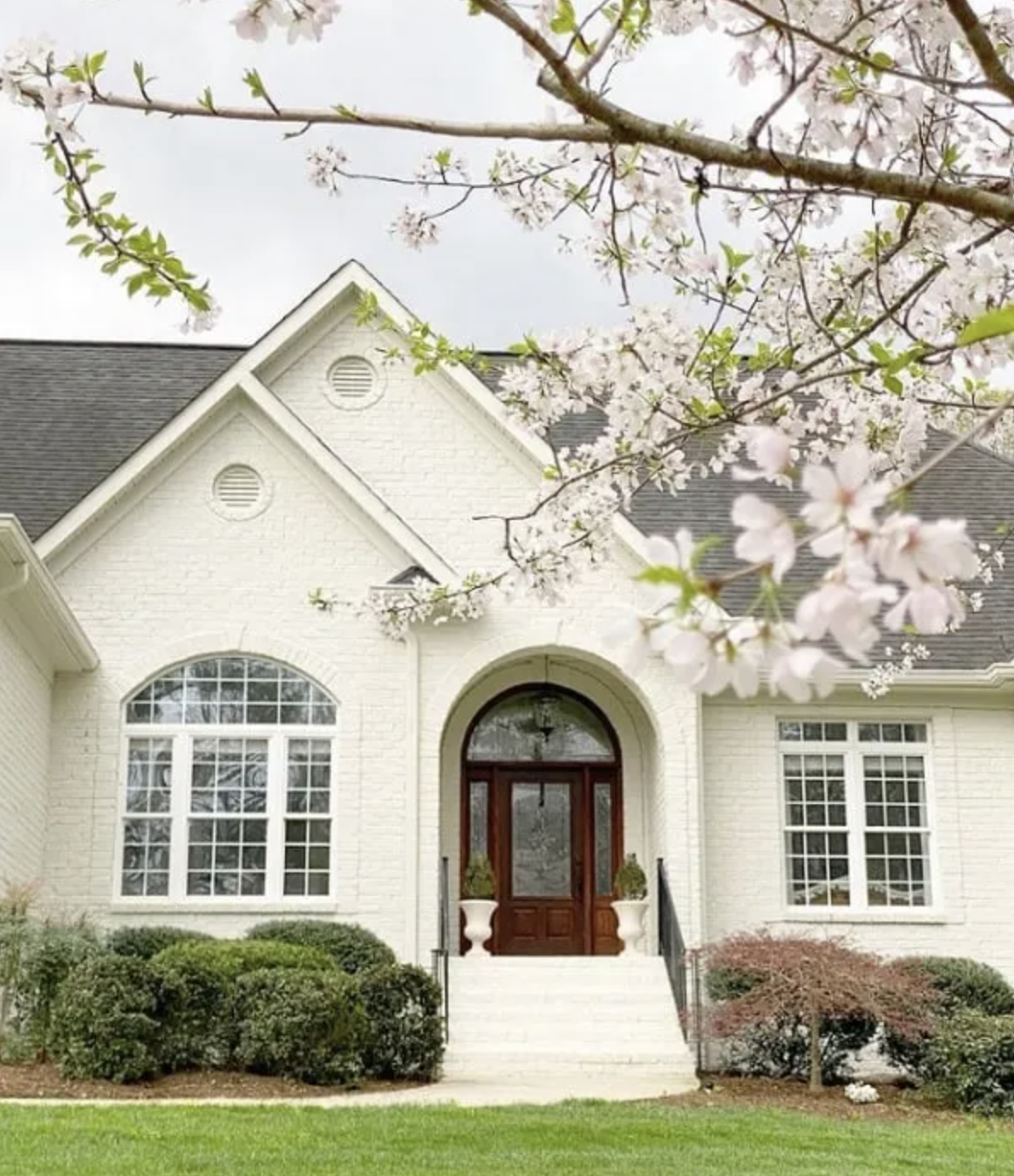 Alabaster - Sherwin Williams
Alabaster is a great paint option when you want the look and feel of bright white paint but don't want your space to look like it was painted with Elmer's Glue (which we use to describe paint colors that are too stark white). Alabaster is soft and warm but still balanced.
Photo Via @SherwinWilliams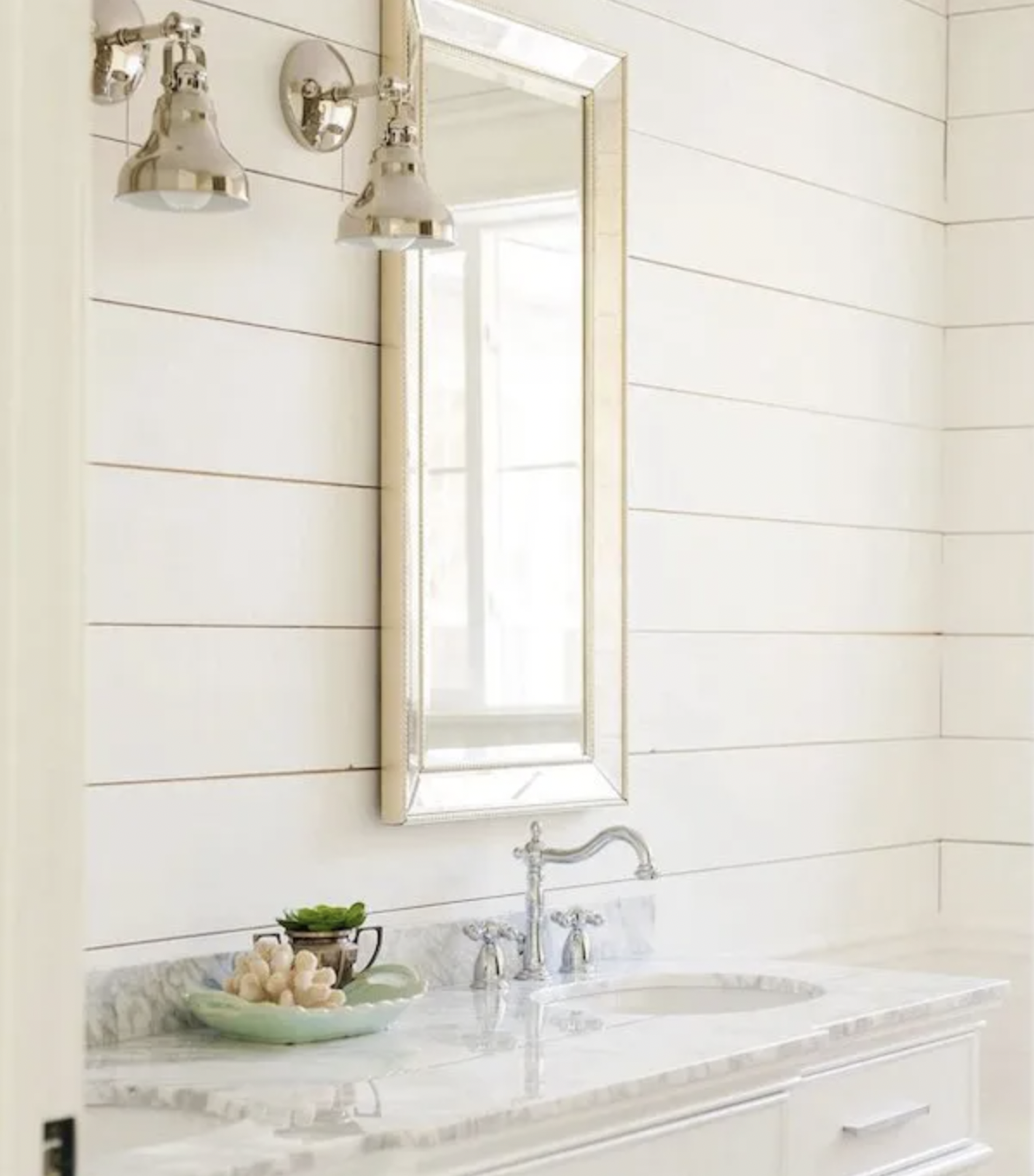 Pale Oak - Benjamin Moore
Pale Oak is a creamy white color with warm gray undertones that make the paint a versatile neutral. We love how Laura from @linenandpinehome used it on her kitchen cabinets to create a soft and cozy vibe.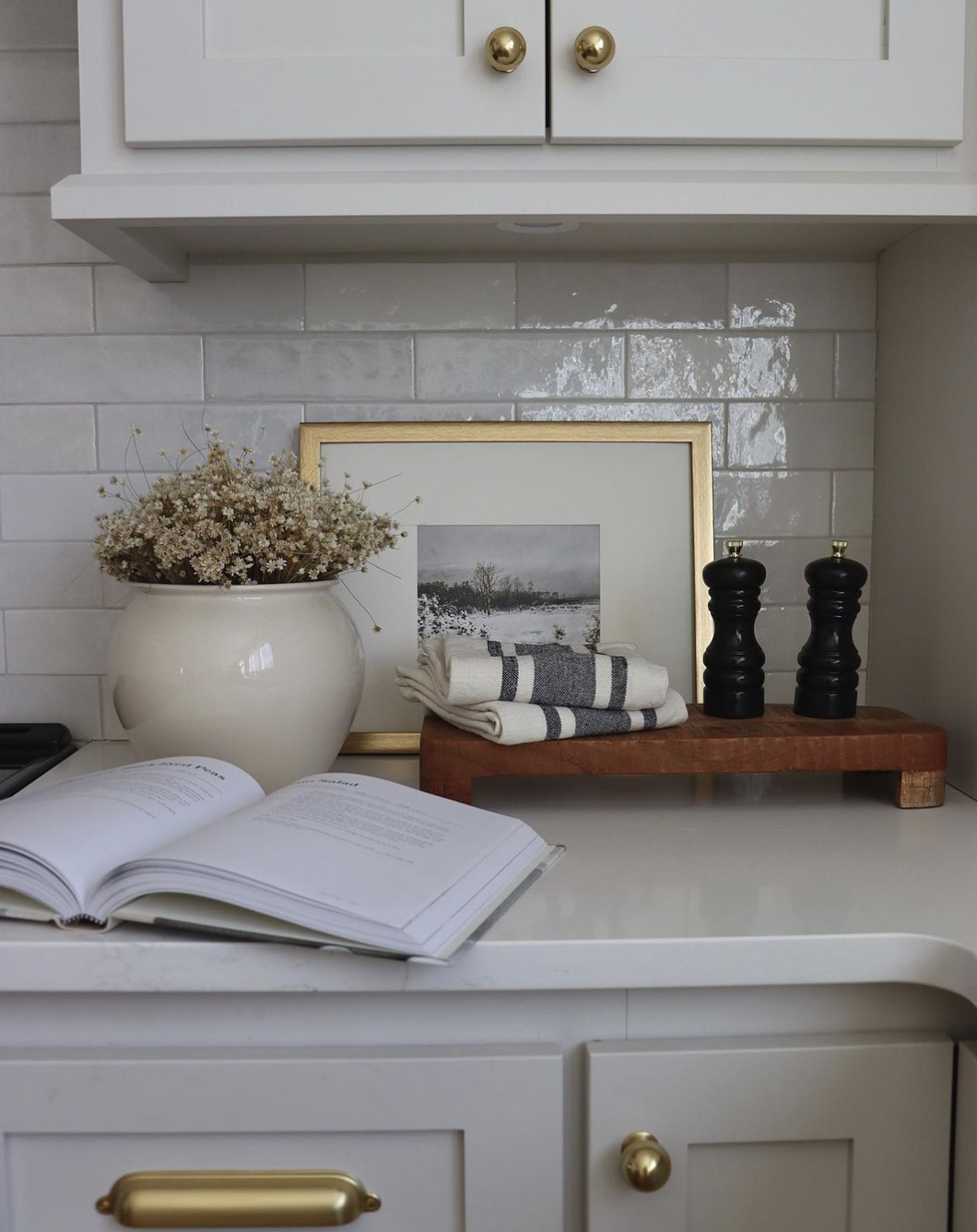 Snowbound - Sherwin Williams
Snowbound has a slight gray undertone which means that this cool white pairs well with other gray-influenced colors. We love how Maison De Pax used this color on the walls and ceiling of this kitchen and then paired it with a gray marble backsplash.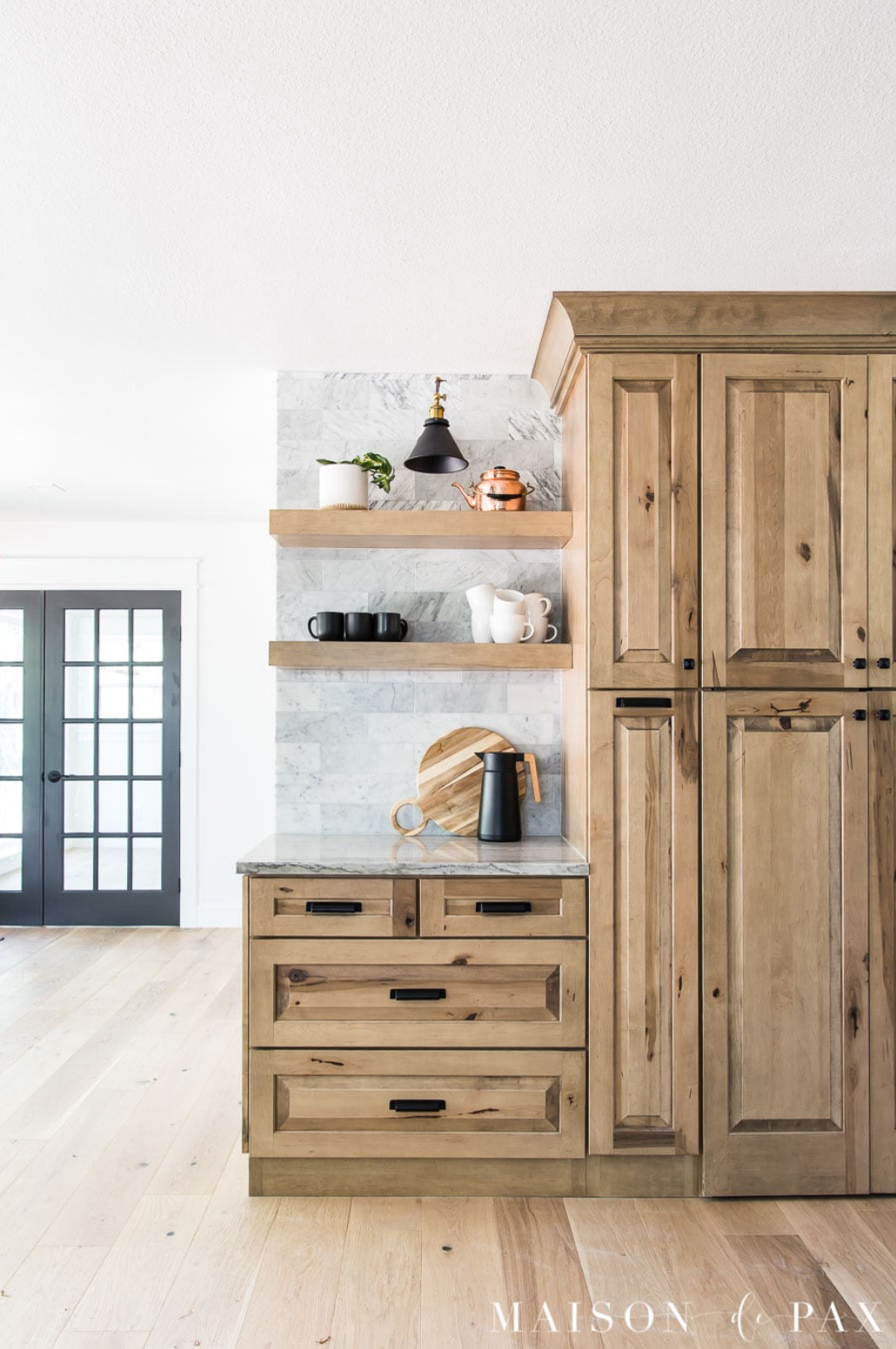 Simply White - Benjamin Moore
Simply White is an interior design classic. This neutral paint is super versatile because the warmth is easily influenced by whatever you pair it with (e.g., it looks warm when paired with warm tones and looks cool when paired with cool tones). Studio Mcgee used this color on everything (ceiling, trim, walls, and cabinetry) in their Open & Airy Kitchen Remodel.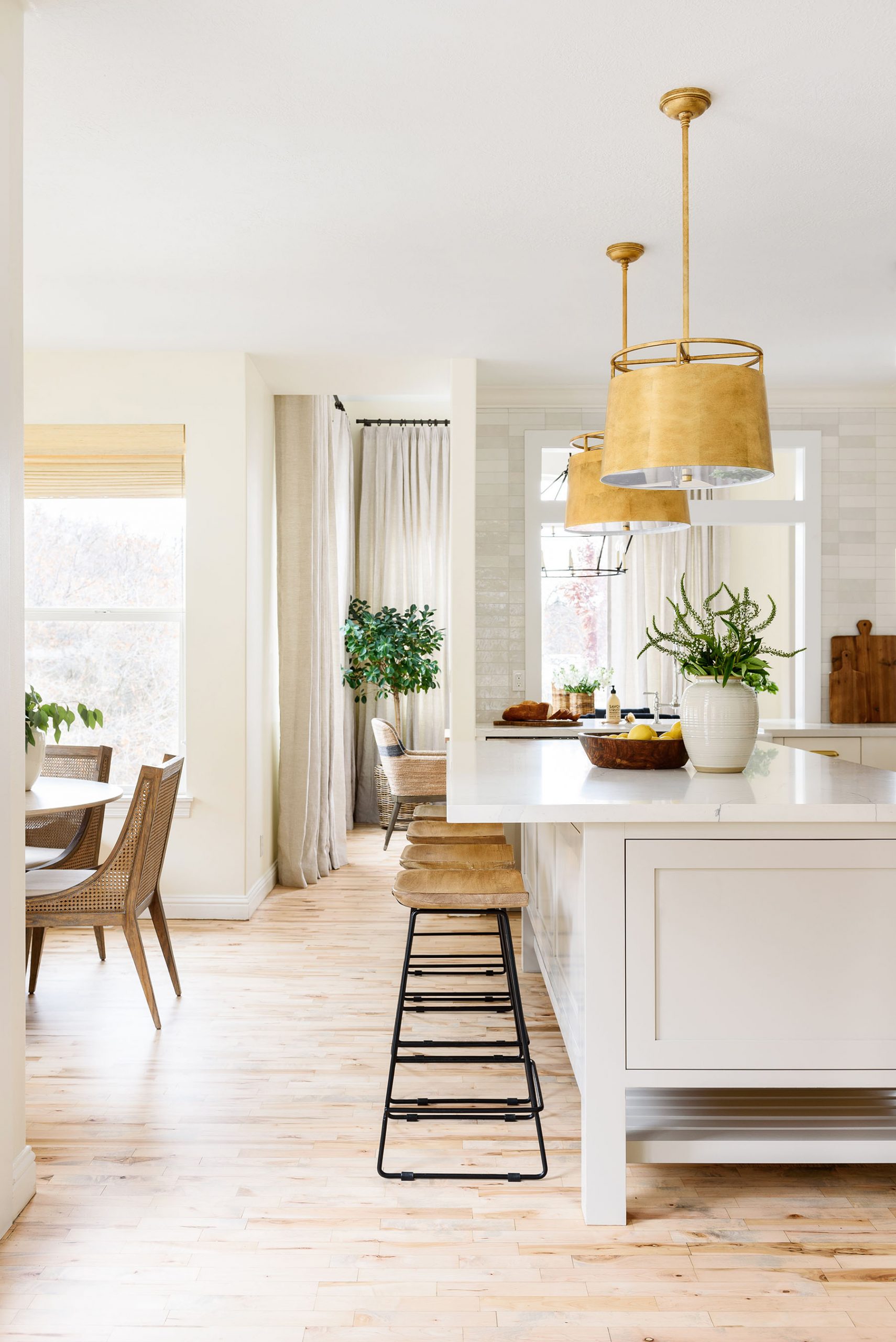 Aesthetic White - Sherwin Williams
While we love this creamy white, Aesthetic White doesn't work for every home. A subtle violet undertone gives this cool white a dove-like calmness. Beautiful. But not versatile. Sarah, from Room For Tuesday, used this color a few years back in a one-room challenge transformation - and we still haven't gotten over it!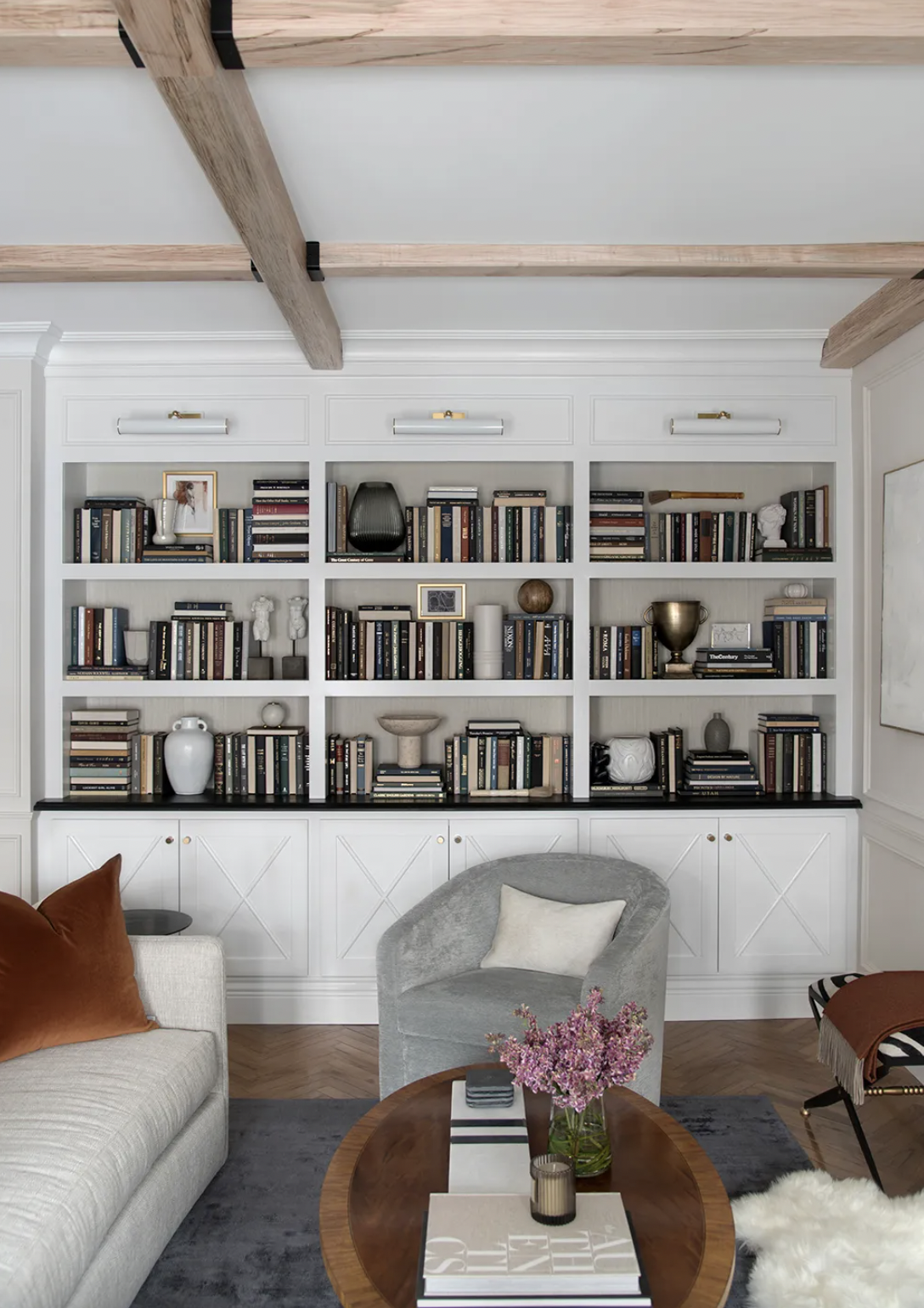 White Tie - Farrow & Ball
While we have yet to actually use this one yet, every time we see it, we just love it! This pale, creamy white is definitely on our "must-use" list. White Tie brings a gentle warmth to any room and is deepened with a touch of black pigment. We are obsessed with this dreamy kitchen designed by Tori Rubinson Interiors and its White Tie cabinetry.