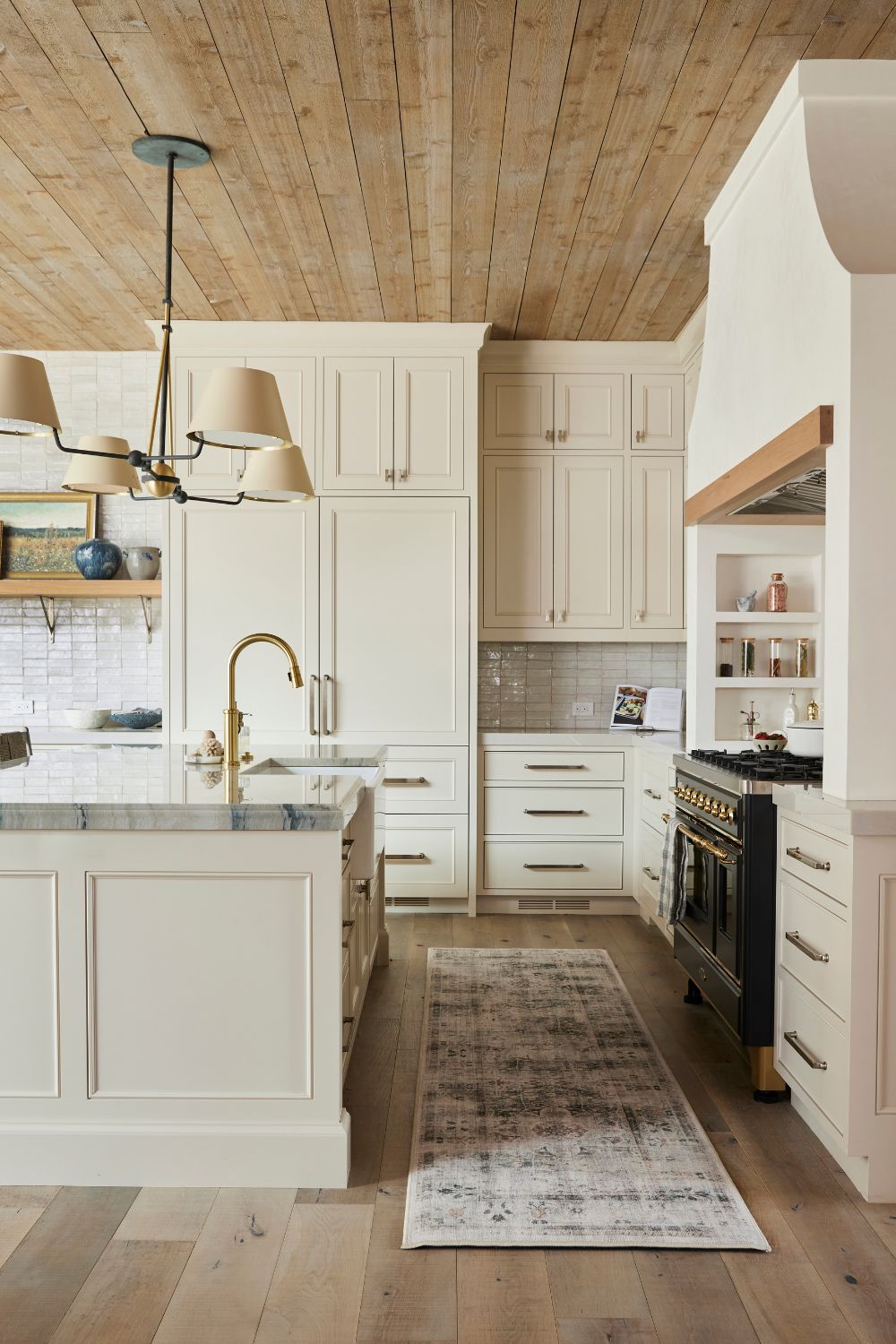 Fresh Take On French: The Kitchen
Today is part two of our Fresh Take On French house tour - The Kitchen!
The kitchen is definitely one of our favorite spaces in this project - It was truly a labor of love. No detail was overlooked while designing this space, and we are crazily obsessed with the way everything turned out.
As requested by our lovely friends on Instagram, today we're sharing and linking all kinds of resources from this space. So keep reading!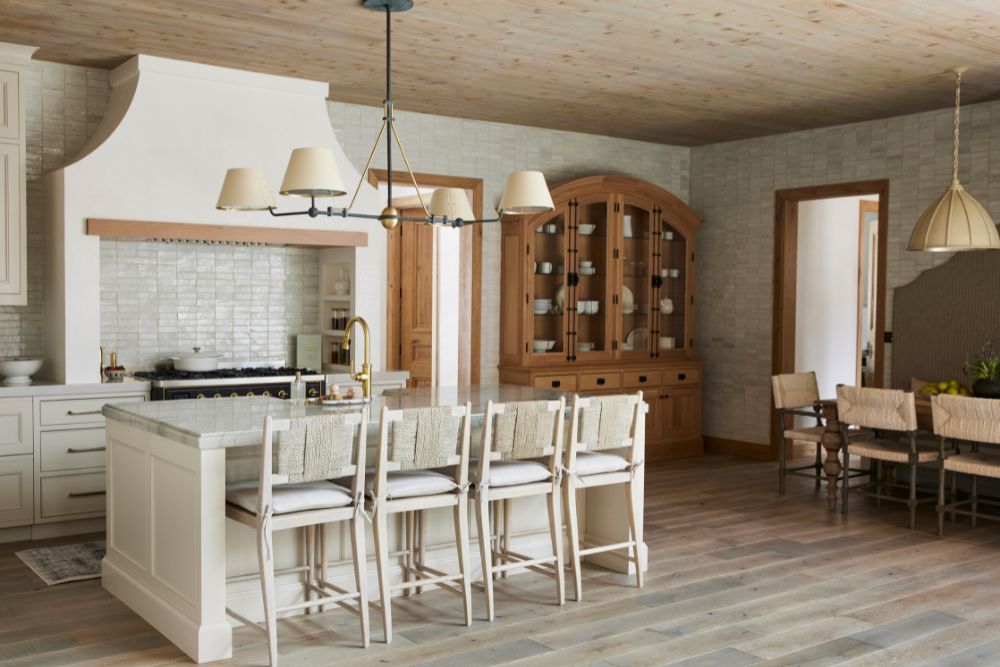 Let's start by saying that we love a good nook moment. The coziness and hominess that a nook can bring to a space are simply unmatched.
We wanted this space to feel casual and functional while still matching the elegant French vibes of the home. We love the Merak table for precisely this. The weathered oak feels natural and worn, but the leg details elevate the piece. We also love the seating combination in this nook. The rustic, woven dining chairs are more laid back, while the custom upholstered bench has a more formal profile.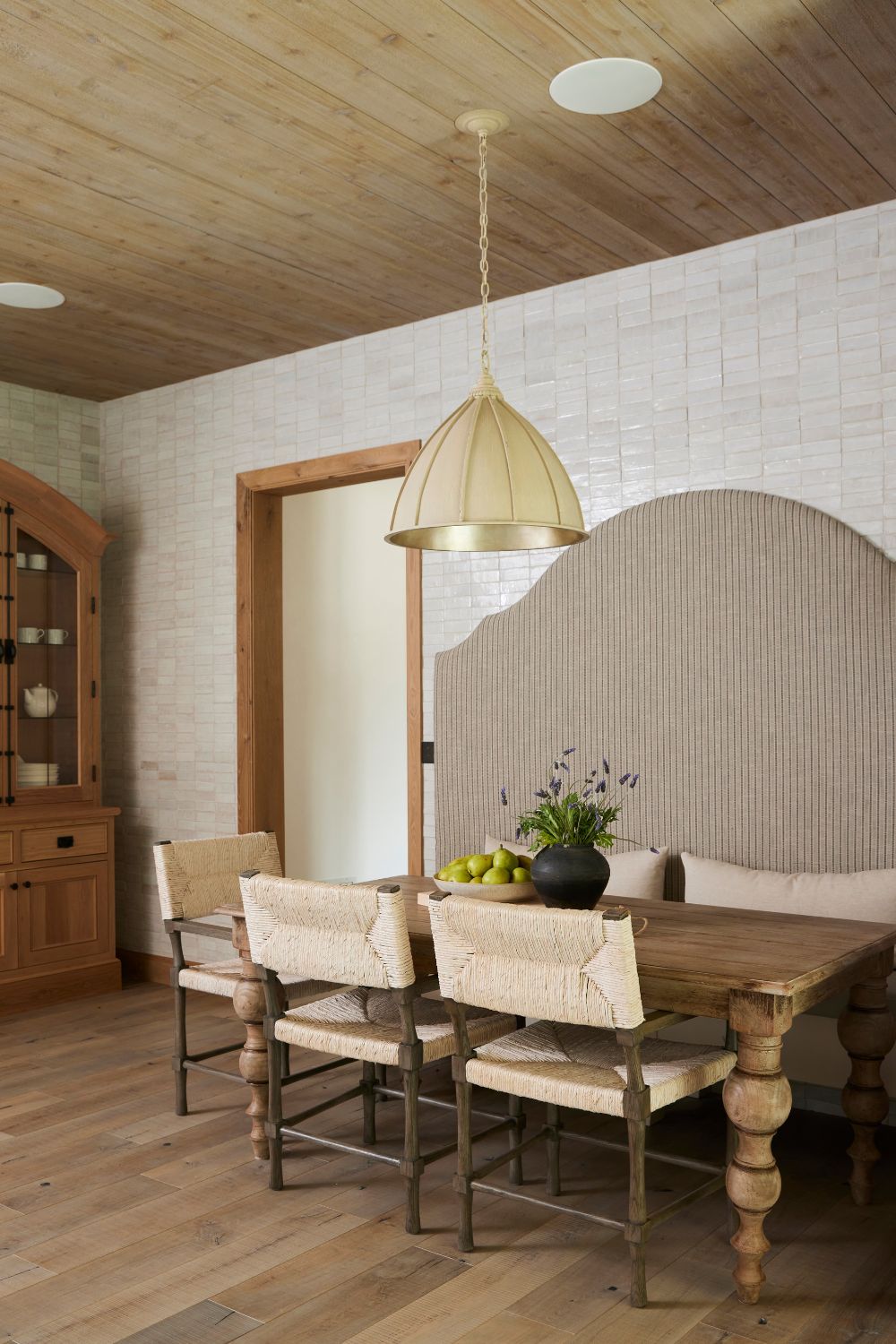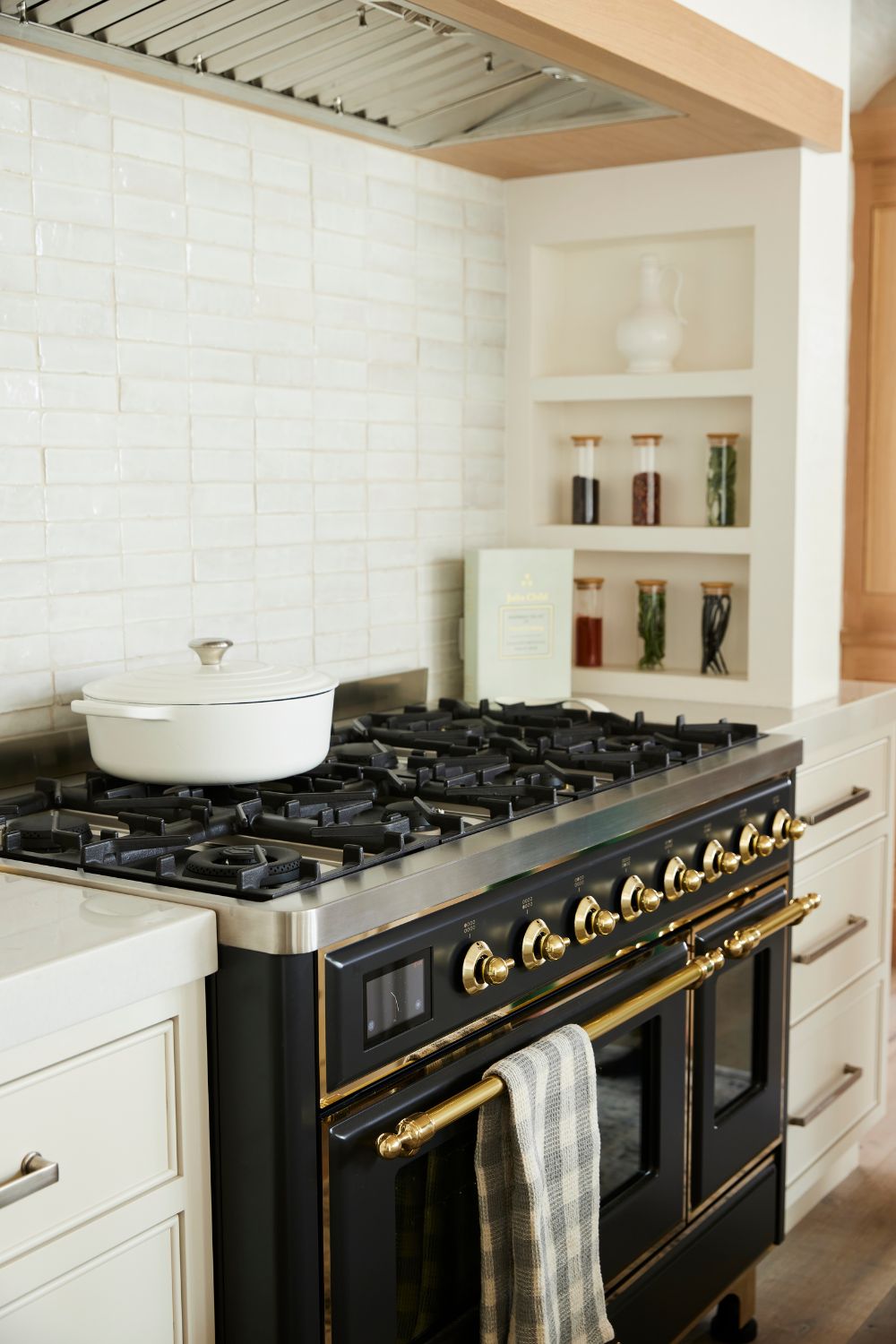 Perhaps the driving force behind our French inspiration for this home came from the desire to incorporate this stunning Ilve range. With strong European influences and bespoke details, the Ilve range is the true centerpiece of this kitchen.
On either side of the range, we custom-built inset shelves for spices and cooking essentials. Not only are they a beautiful detail, but they are super functional as well.

The main goal for this home was for the design to feel historic and elegant - but current. Hence the name, Fresh Take On French. While the millwork and counter details of the island are very formal and classic, we incorporated some contemporary themes with the Chiltern Quad pendant light. The piece's slender arms and sleek silhouette bring a much-needed coeval edge to the space.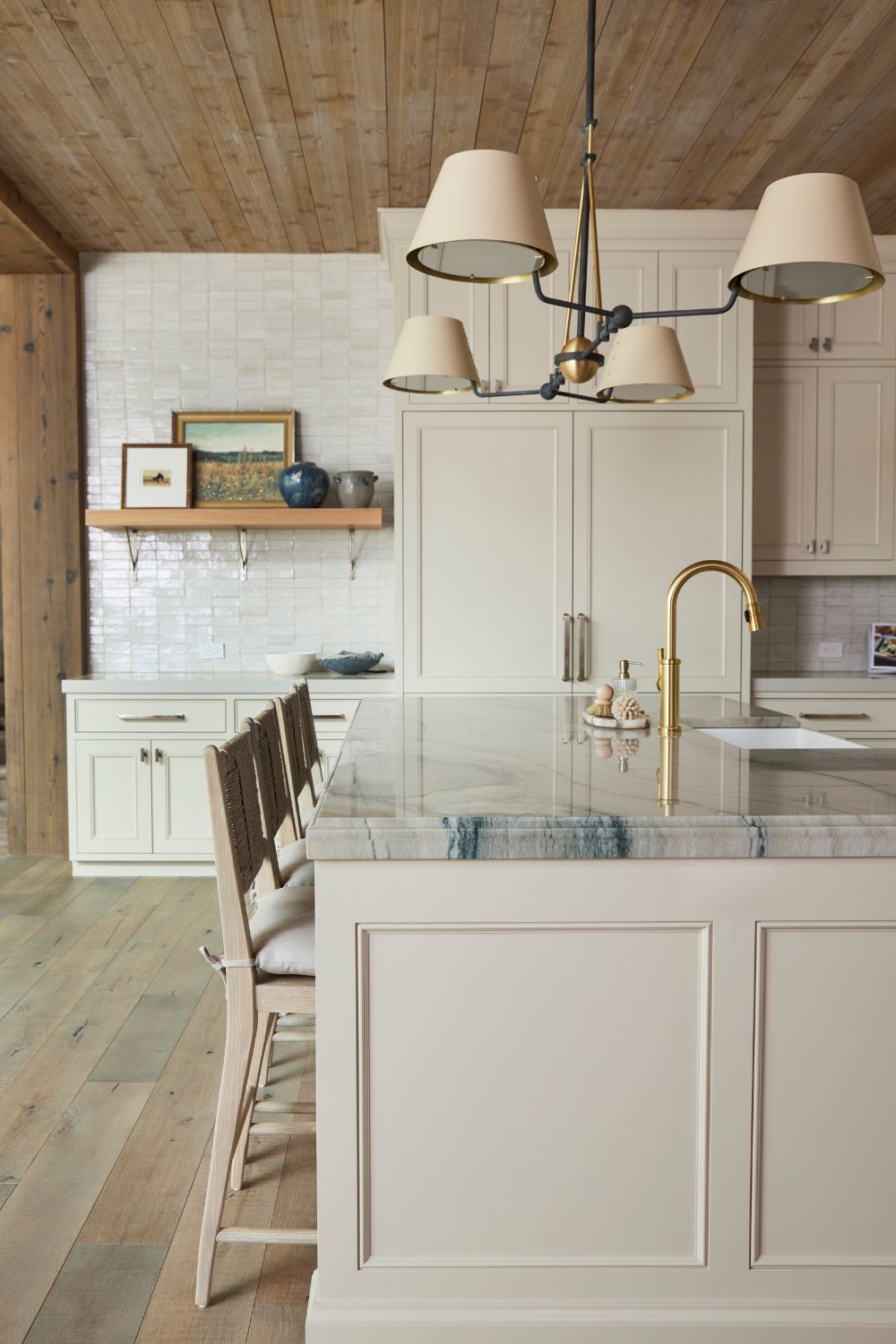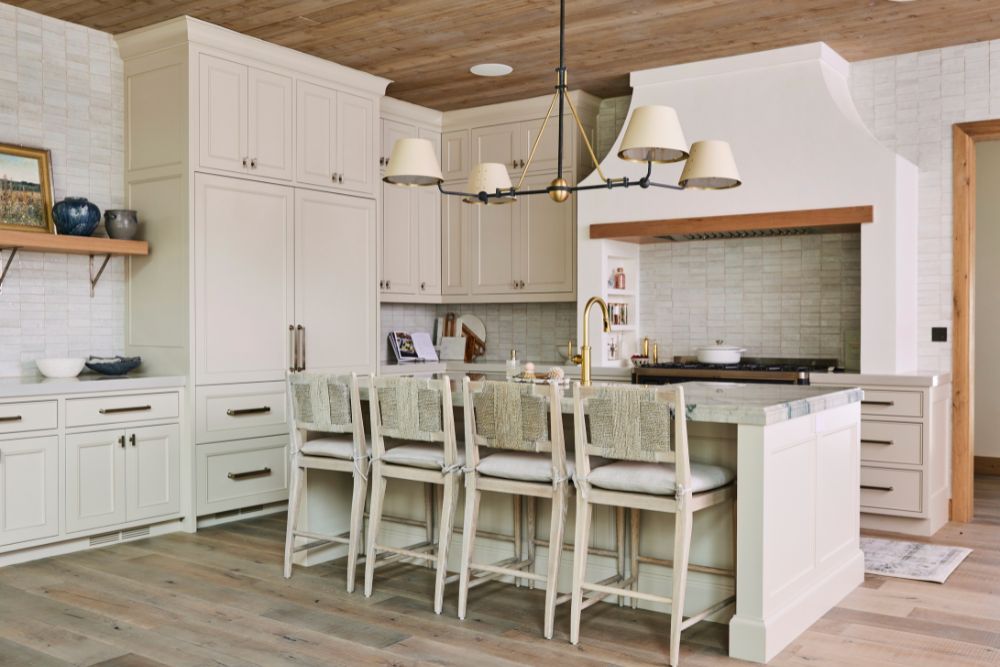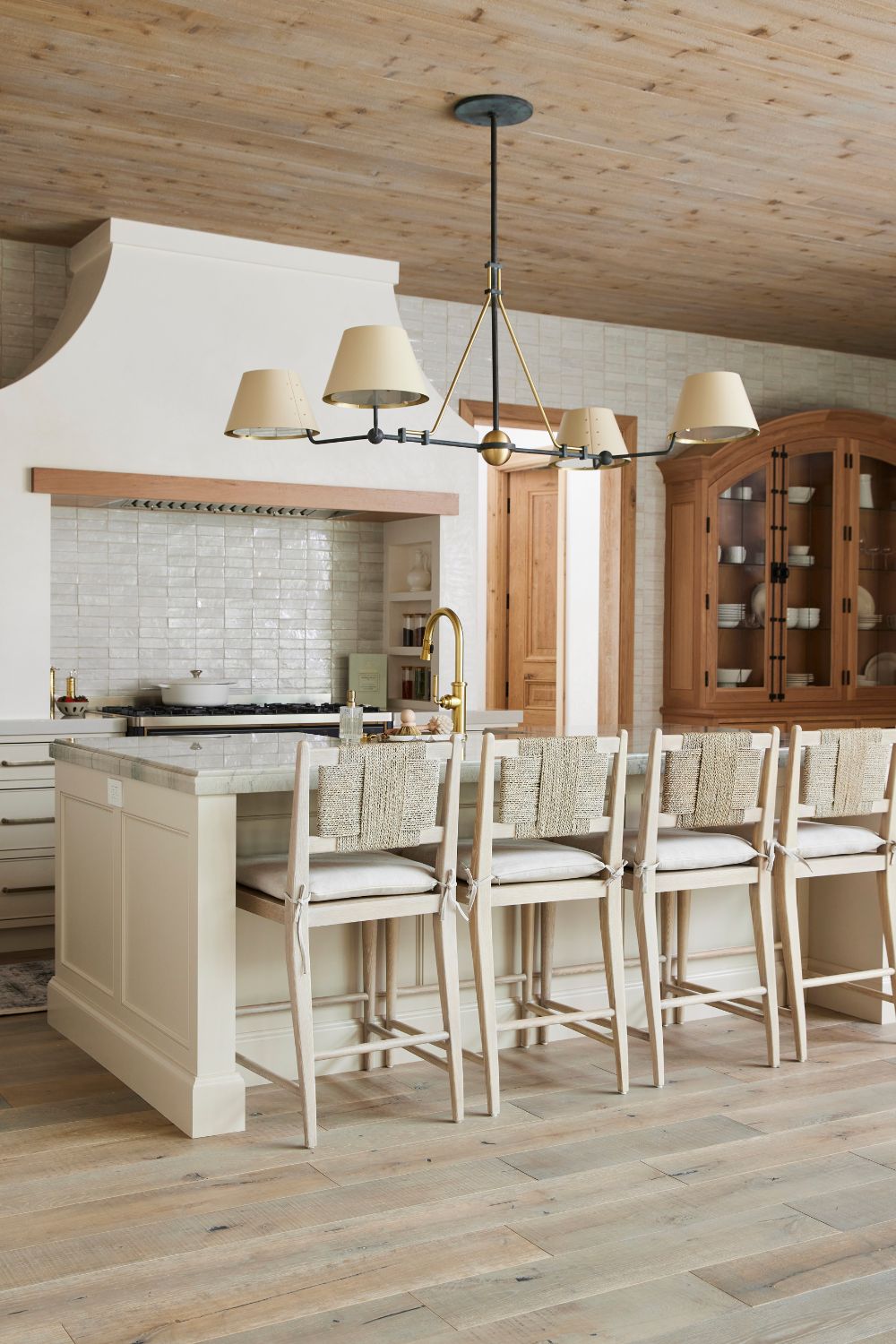 One of the most eye-catching details of this kitchen is the full-room Zellige tile backsplash. The handmade, weathered white tile is like an earthier, more formal version of a classic subway tile. The inherent imperfections of this tile - including textural variation, chips, pits, and cracking - bring an authenticity to the space, which we love.
We are obsessed with the Fantasy Macaubas Quartzite we used on the kitchen island. The natural stone has a light gray background with intricate white, gray, and soft blue veining that is to die for.