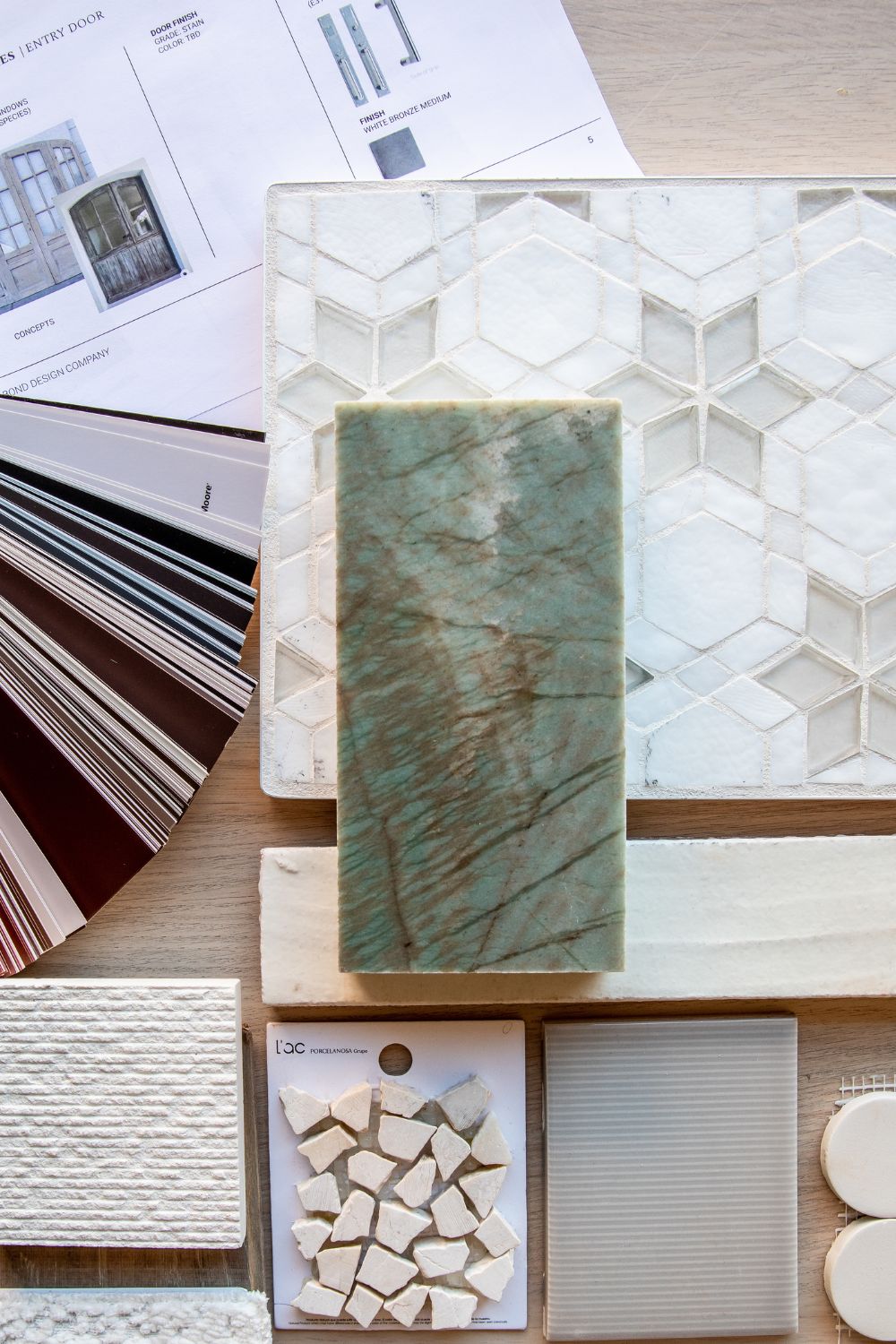 Our 8 Favorite Statement stones
People! Statement stone is having a moment! And we are here for it!
Remember our blog post a few weeks ago about fine art in the kitchen? Well, statement stone is the same thing. Bold stone allows our kitchens and bathrooms to go beyond utility and feel instead like giant works of art.
Who doesn't want that? Right?
Here are 8 of our favorite statement stones that we are currently crushing on:

Macchia Vecchia Marble is THE classic statement stone. Its timeless coloring makes it a versatile choice that can complement a wide range of design styles, but its bold patterning gives it just the right amount of 'oomph' to make a statement. 
We used Macchia Vecchia as the backsplash in our modern studio kitchen, but we have certainly seen this same stone (and similar ones) regularly used in classic and traditional kitchens as well! So it can easily swing either way.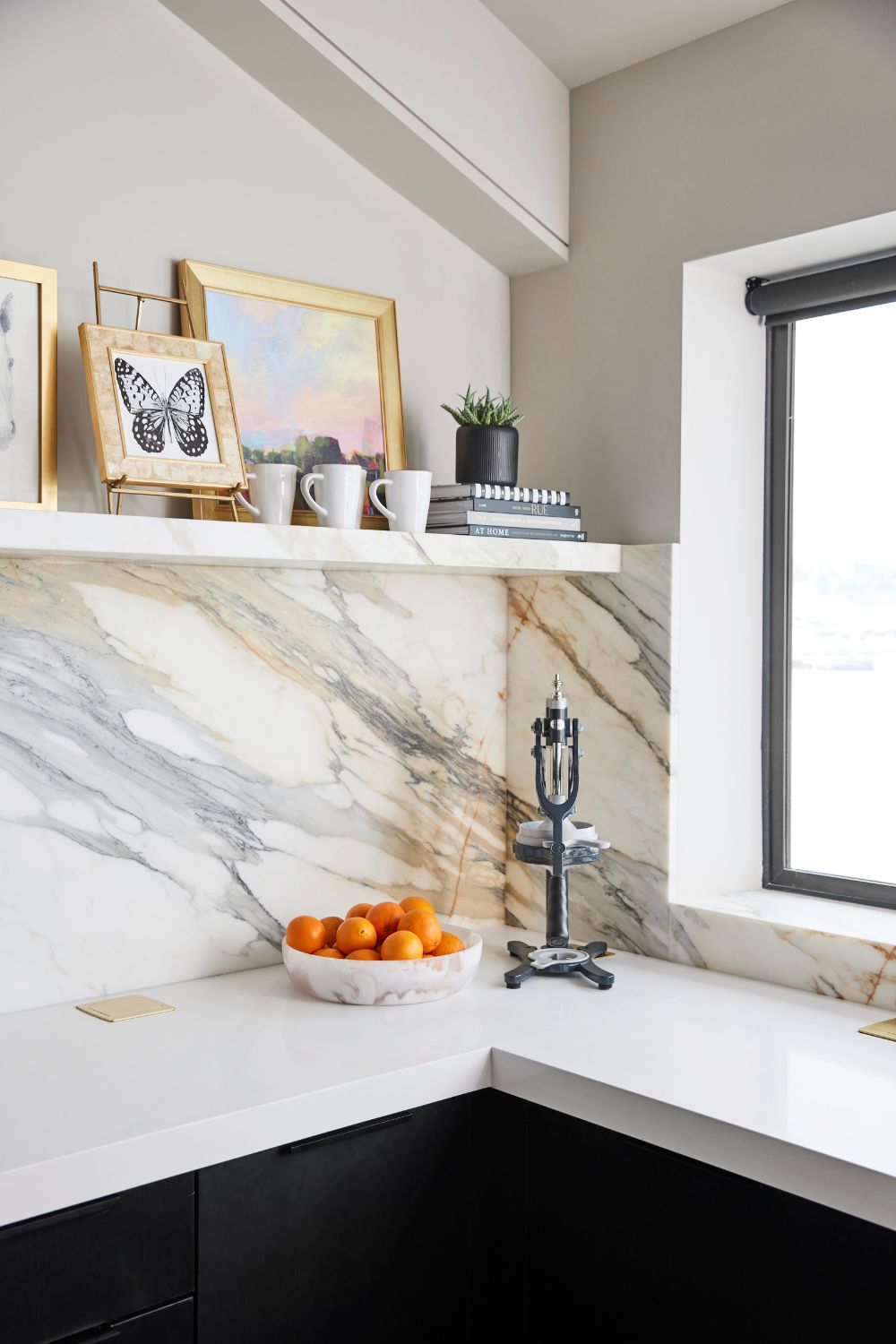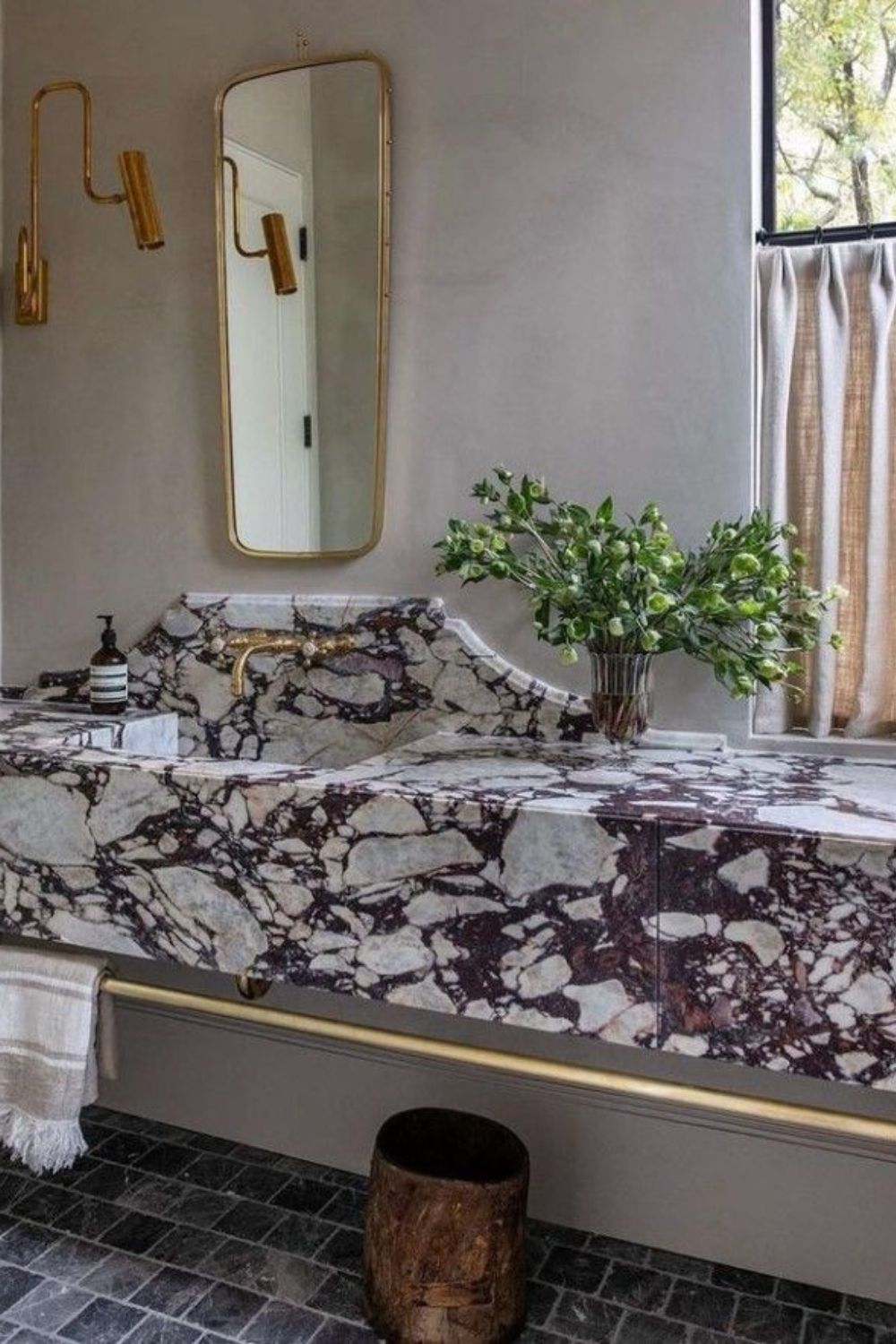 Calcutta Violetta is taking Instagram by storm - and for good reason. This striking slab has quite literally become our newest obsession and is a powerful reminder that mother nature is the best interior designer. Ever.
While this violet stone is stunning, we have found that finding the right slab can be quite a difficult task. Because this is a natural stone, each slab varies quite drastically. So finding a piece with the perfect veining and color for your project might take time. But be patient, because once you find the right one, all that searching will be soooo worth it!

Aqua quartzite is a natural stone known for its striking blue-green coloration and mesmerizing gold veining. This unique quartzite is quarried from Brazil and features a beautiful combination of blue, green, gold, and gray hues that create a stunning visual effect.
We used this stone in the Nursery Bathroom of our Fresh Take On French project and cannot wait to share more photos of this space because the stone is THAT killer and deserves allll the love. So stay tuned for more photos to come!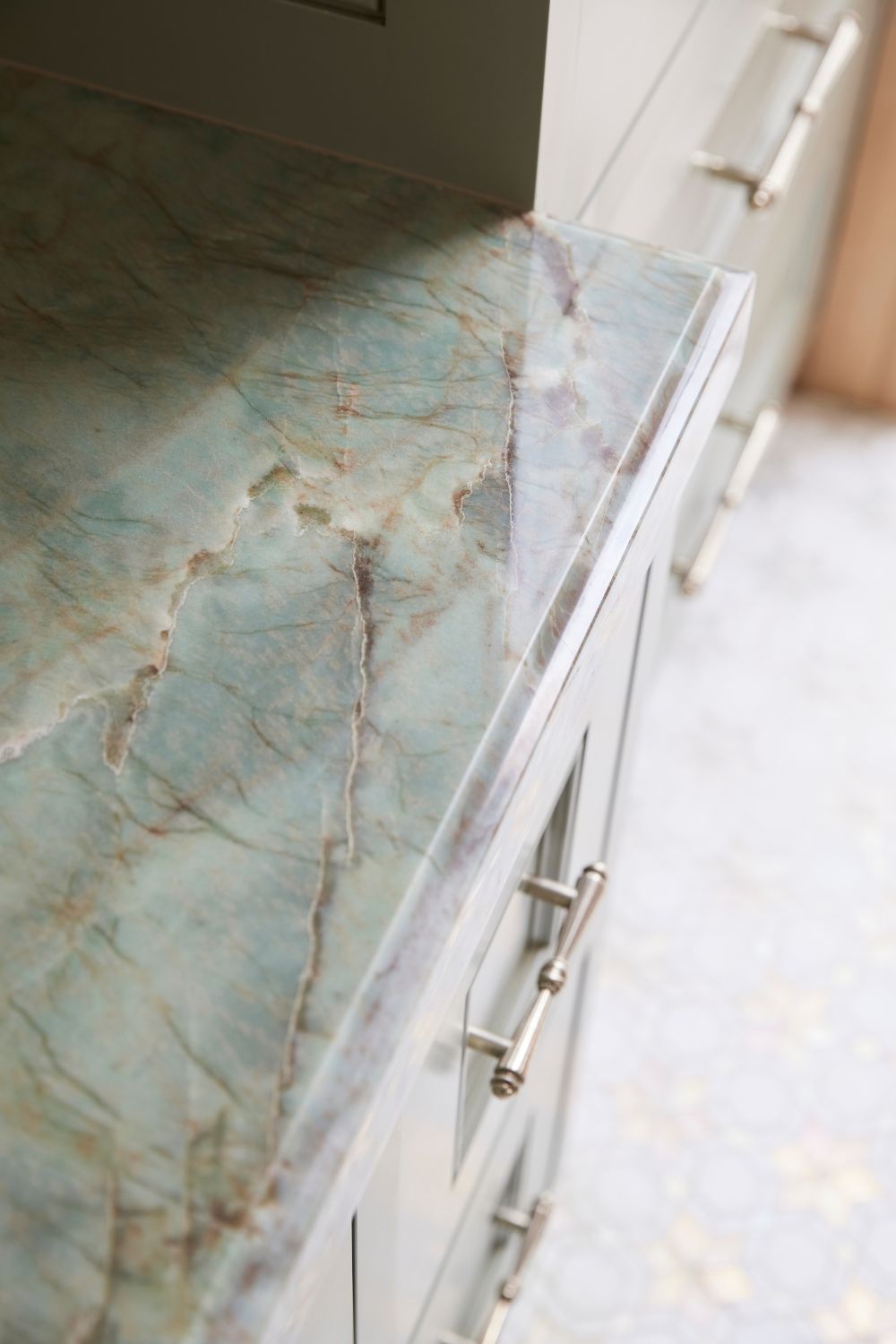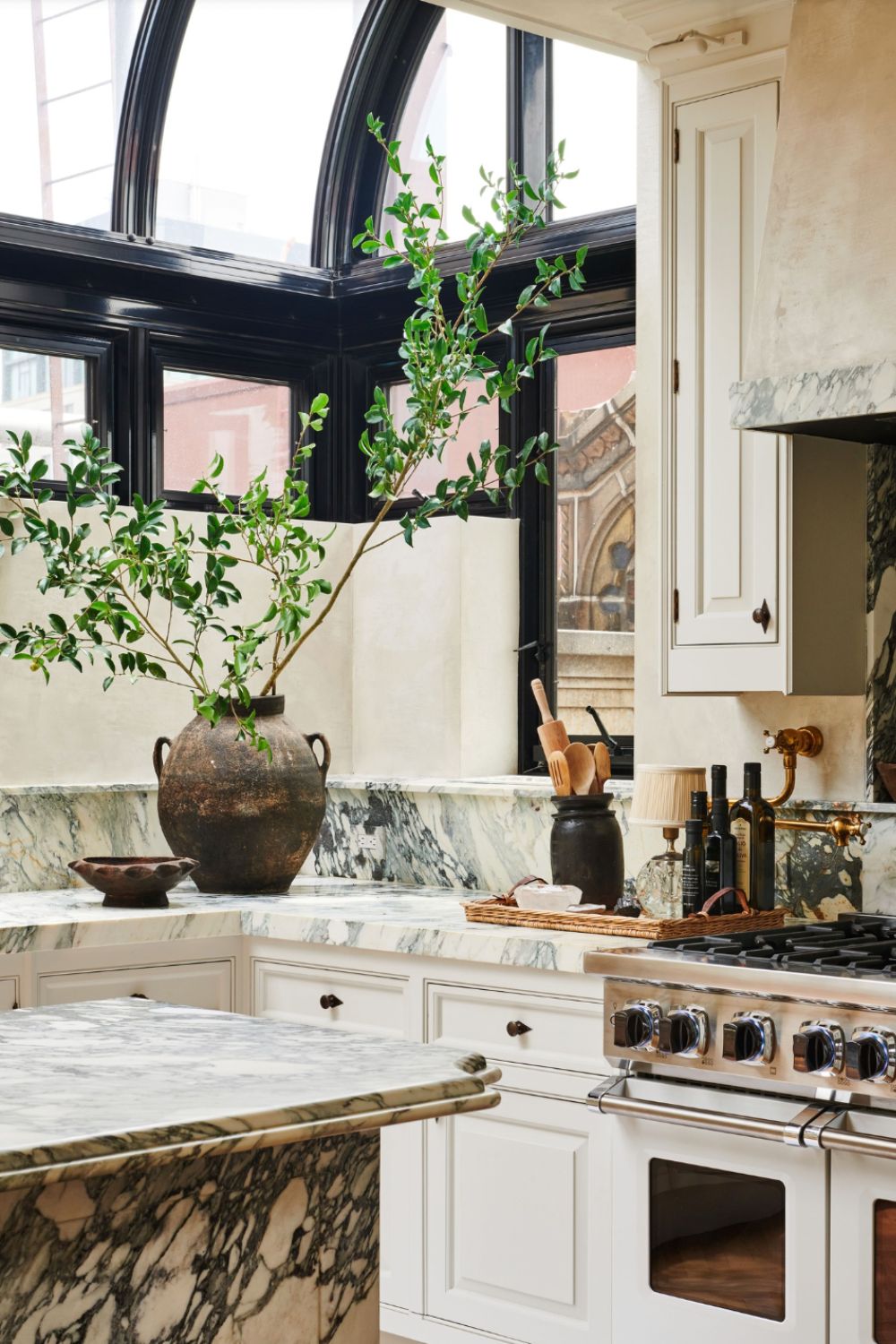 Calacatta Turquoise Antico
Calacatta Turquoise Antico is a rare and stunning natural stone prized for its unique white, blue, and green color combination. This marble is quarried from Italy and features a creamy white background with intricate veins and patterns in shades of blue and green. Its unique beauty and rarity make it a coveted addition to any home, and its natural variations ensure that no two slabs are alike, adding to its unique appeal.
We love interior designer Nate Berkus's maximalist approach while incorporating this stone. When your stone looks THIS beautiful, it just makes sense to use it everywhere.

Crystal Aquamarine Quartzite
Similar to the Aqua Quartzite, Crystal Aquamarine Quartzite features the same colors but in a much more muted palette. Okay, fine, this one is definitely more of a subtle statement - but it's still a statement nevertheless. This natural stone is characterized by its soft blue-green hue and crystalline texture. We used this stone in the laundry room of our Fresh Take On French project, and we are quite literally obsessed with it. Its natural crystal texture almost has a shimmering effect that adds beautiful depth and dimension when the light hits it right. Stunning. Just stunning.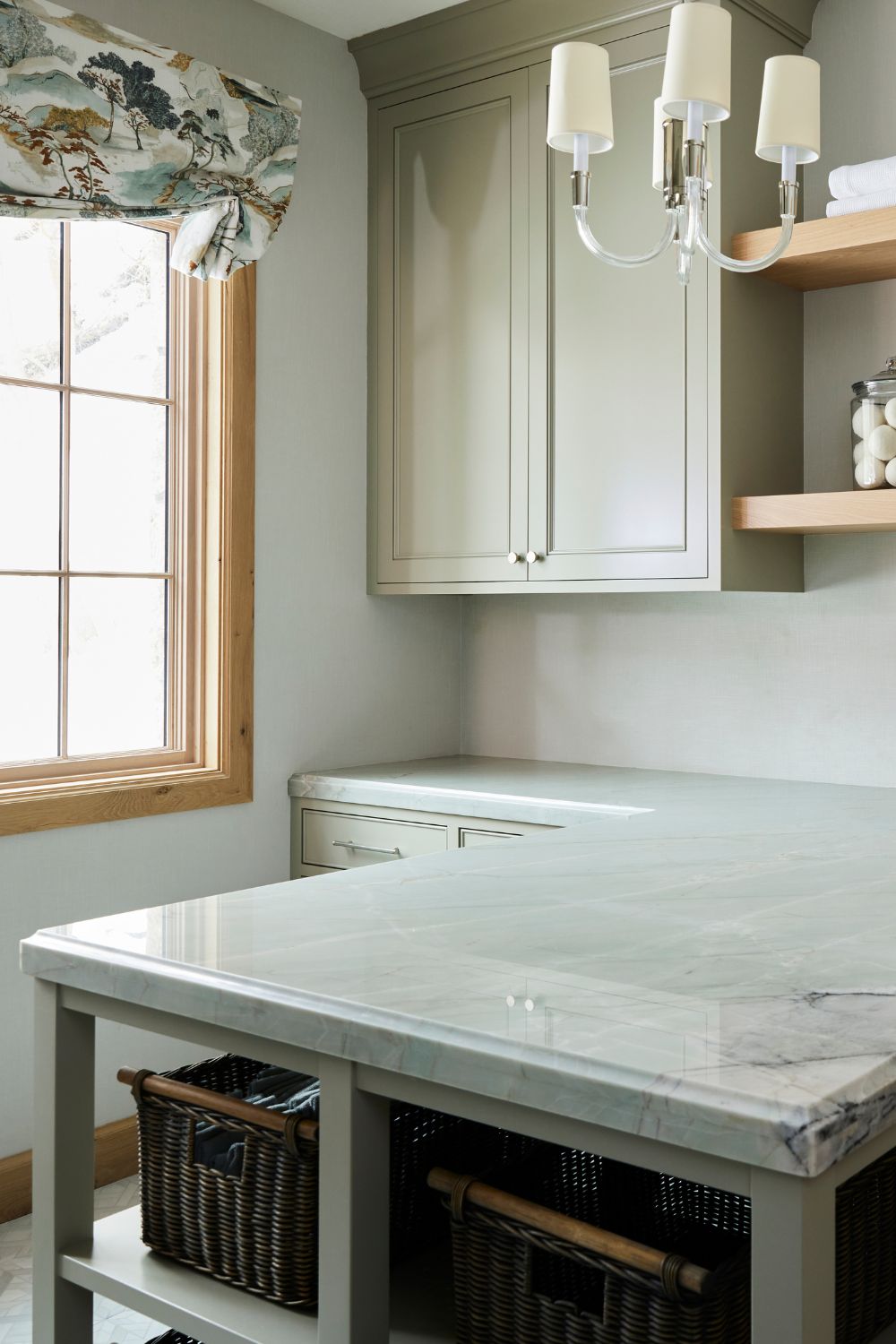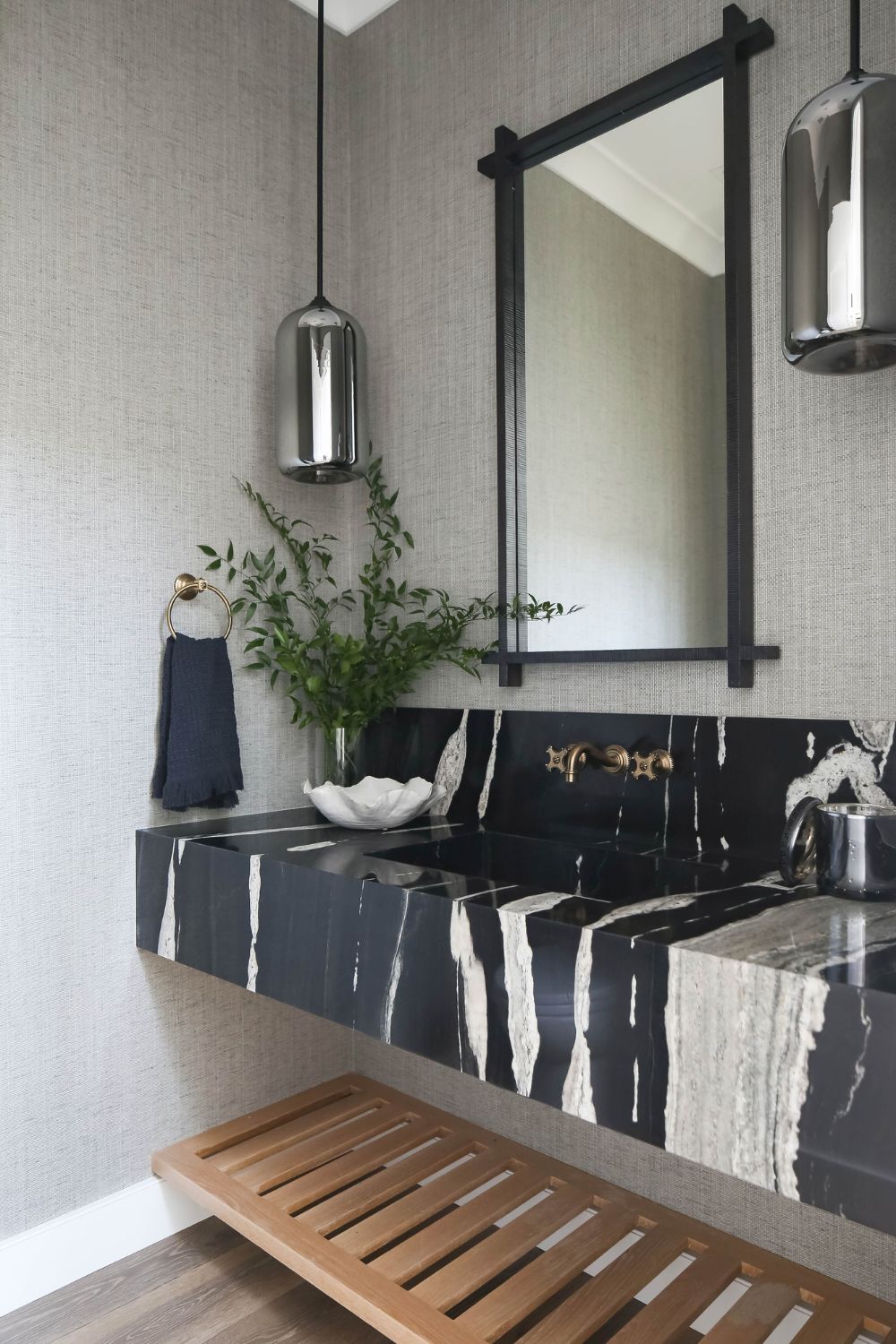 This high-contrast stone is well-deserving of its name. Quarried from Brazil, Panda Quartzite is extremely durable and resistant to scratching, chipping, and staining. 
This statement stone definitely packs a punch. While we haven't seen it used a ton yet in the design industry, we have a similar option pulled for a fireplace surround we're currently working on and are obsessed with how Black Band Design used it in this striking powder bath.

Capalavoro Leathered Quartzite
We'll be honest. Capalavoro Quartzite might have a bit of a reputation for being the ugly stepsister in the design world... but hear us out! The key to this stone is choosing the right slab and the right finish.
We used this stone in the kitchen of our Speak Easy, Play Hard project and it turned out SO GOOD! We sourced a Capalavoro slab that didn't have too much red in it, and chose to go with a leathered finish instead of the standard polished or honed options. The leathered finish allowed the stone to maintain its natural color and texture, giving it a much more rugged look.
So while we understand that this stone definitely isn't for everyone or every project, it certainly has its moments. If you searching for a stone that has a more rugged and masculine look, make sure to check out this option.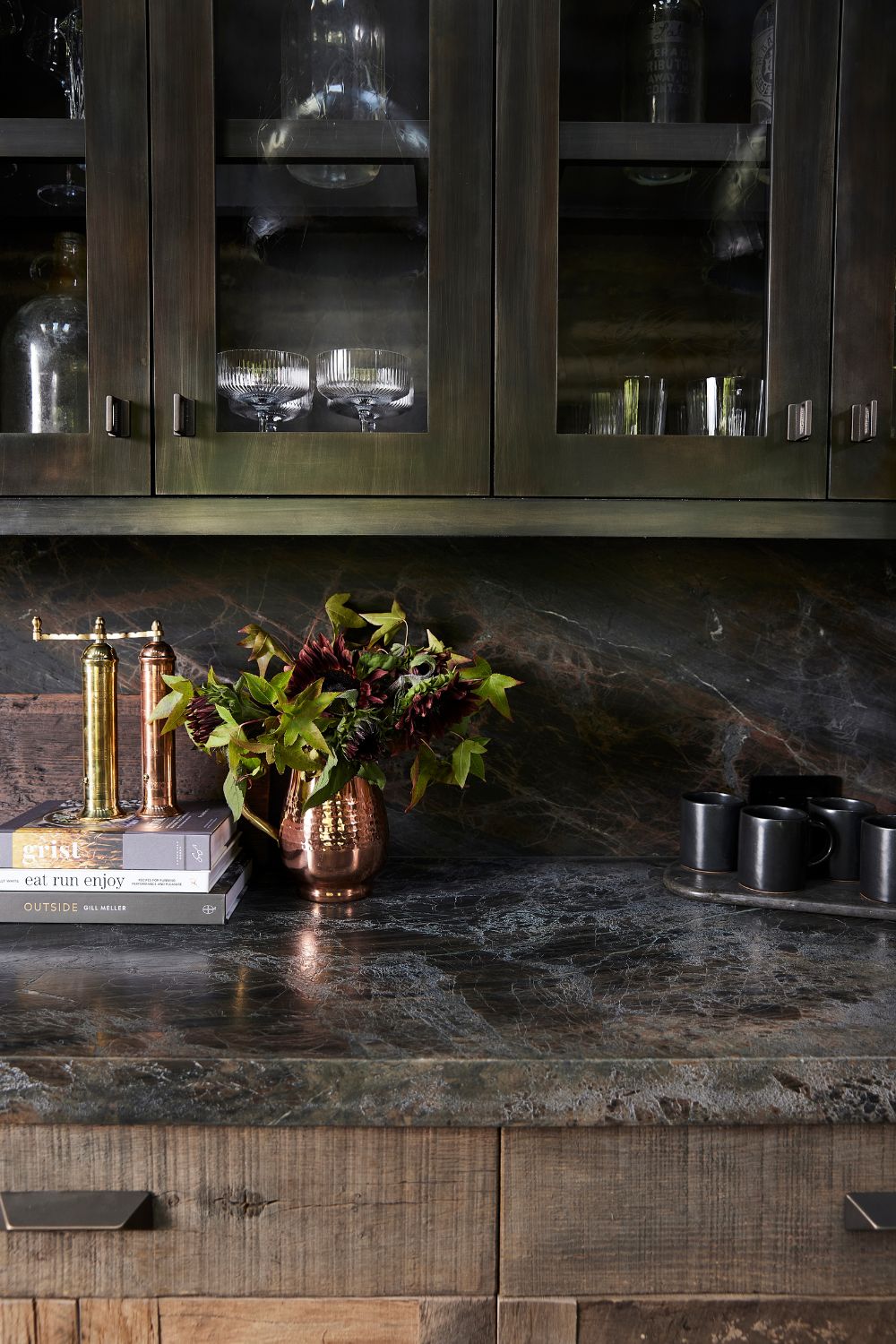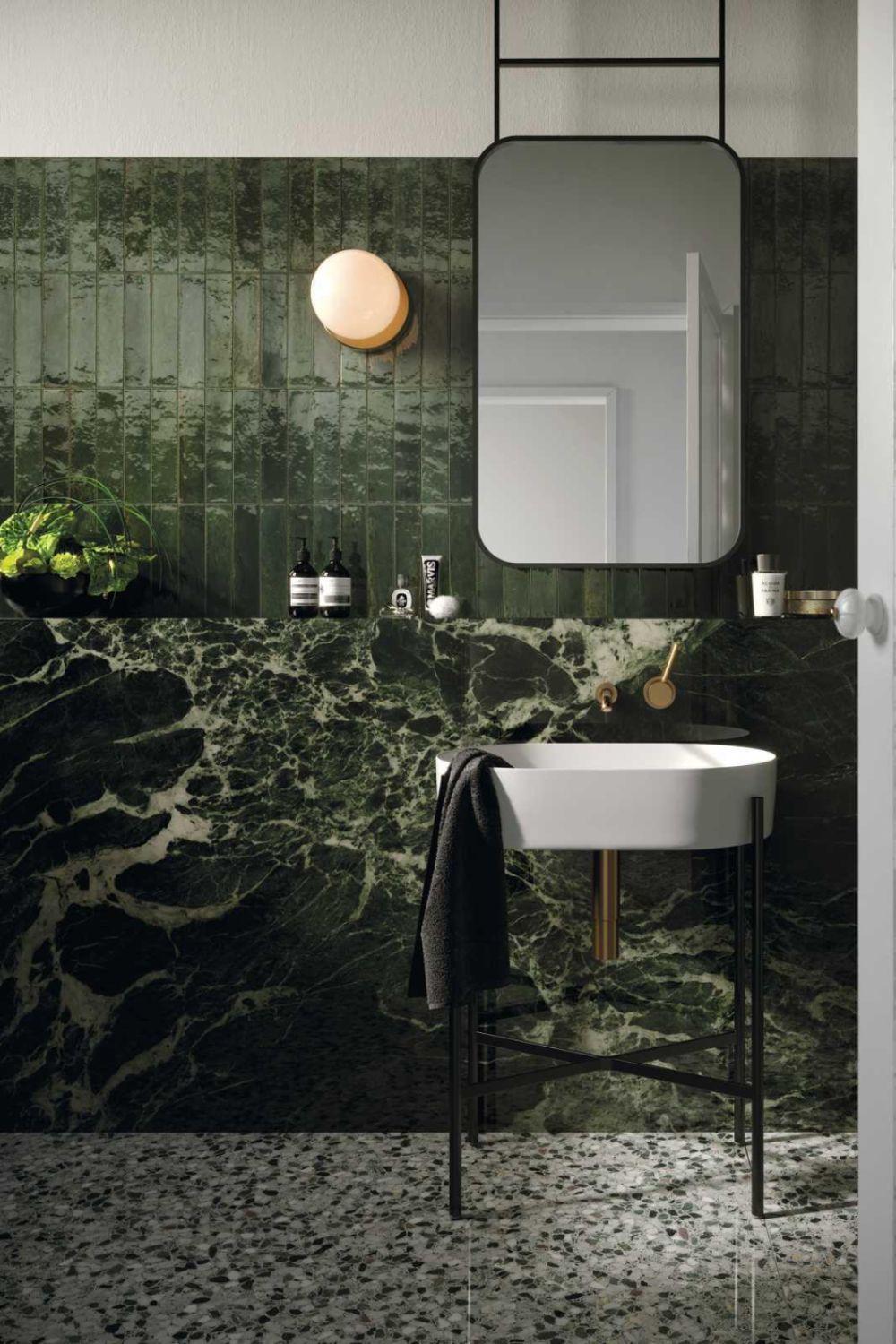 Verde Aver is a striking natural marble that is prized for its unique green coloration and intricate veining. This beautiful stone is quarried from Turkey and features a rich green background with white and gray veins that create a distinctive pattern. 
We are obsessed with its color and love this stone when used in bathrooms.