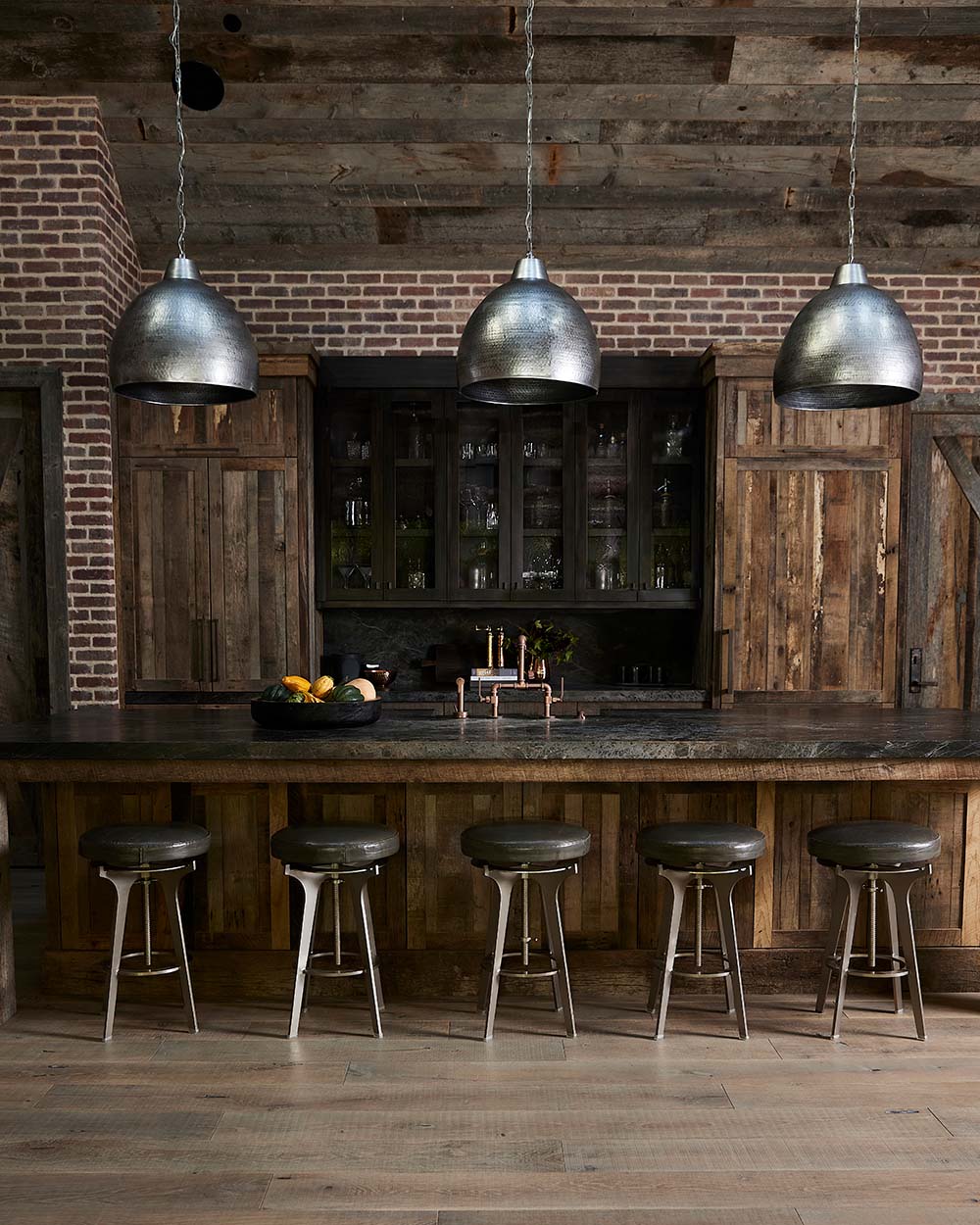 SPEAK EASY, PLAY HARD: THE KITCHEN
If you follow us on Instagram, you have probably seen snippets of our newest project, Speak Easy, Play Hard! But today, we are diving even deeper into the kitchen of this rustic, 1920s-inspired guest house (that's why we call this property our "Speak Easy Project").
Keep reading to see all the beautiful details of this industrial kitchen!

Parts of this kitchen are inspired by the industrial factory controls of the early 1920s. The island pendants, custom hood, and kitchen faucet specifically draw design elements from the historic era. One of the standout details of this kitchen is the unconventional use of brick. Instead of sourcing a tile or slab backsplash, we decided to incorporate the brick from the entryway into the kitchen, which blends the two spaces seamlessly and further lends the kitchen to its industrial theme. The three Earthshine Steel Pendants were the cherry on top and have a hammered dome shape that works beautifully above the kitchen island.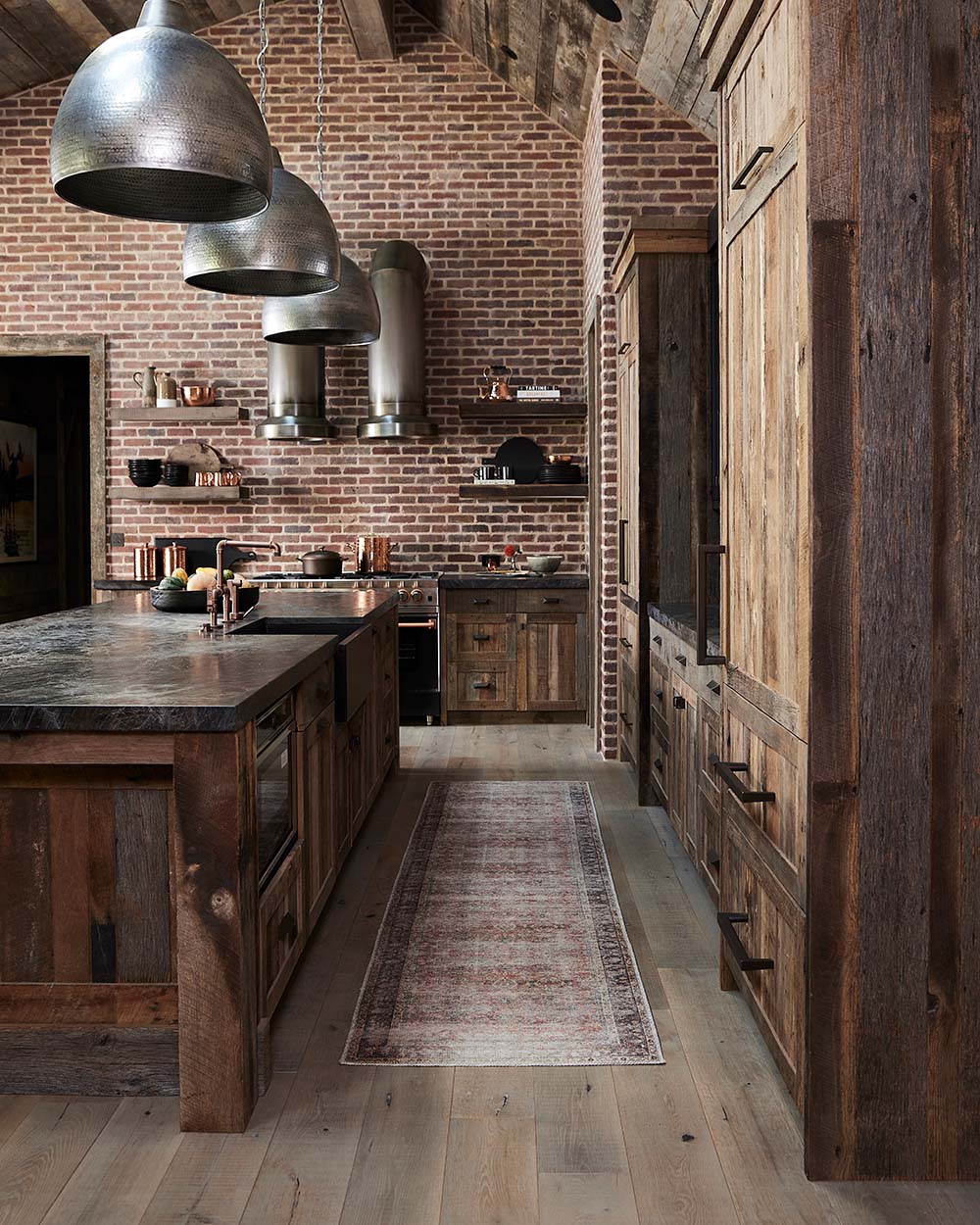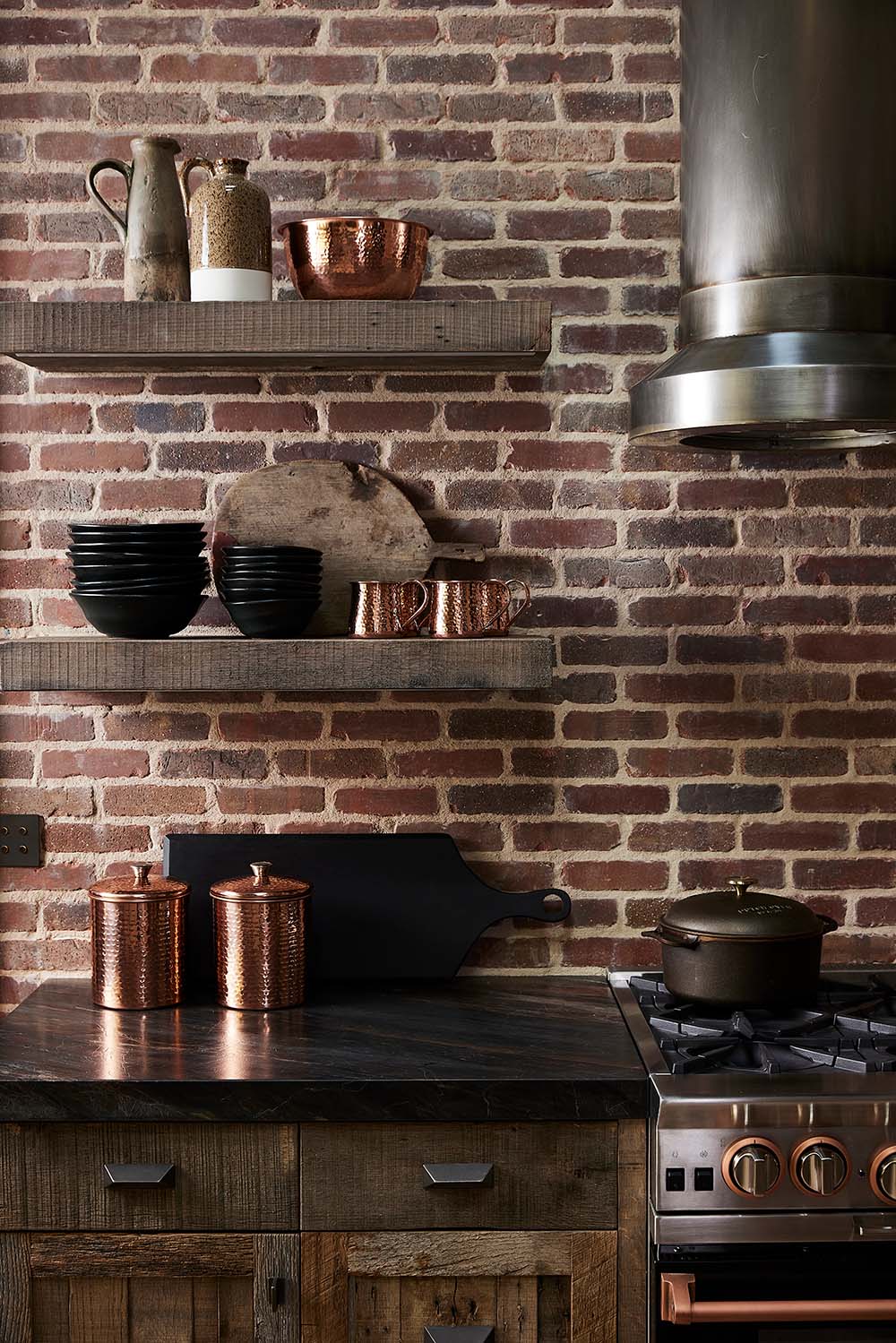 If you know anything about Bond Design, then you probably know that we kind of, sort of, maybe have this tinnyyyy obsession with all things polished copper. So we were over the moon when our client agreed to go all out with the copper kitchen accessories in this space. We even sourced this custom Blue Star range to incorporate another hit of copper. But by far, our favorite copper detail in this kitchen has to be the Deck Mountain Bridge Kitchen Faucet in Vintage Copper by WaterMark. Using parts reminiscent of commercial ball valves and plumbing unions, this faucet offers a unique visual combined with the advantages of modern valves and aeration so that you get the historic look of the industrial era without compromising any function.
We knew this range would need a massive hood to fill the brick wall behind it... but we just couldn't find something that we absolutely loved. So instead of half-heartedly settling, we had our awesome construction team fabricate these two hood vents. Reminiscent of an industrial ventilation system, these two range hoods play off the steel pendants and create visual interest in an unexpected space.